2021/03/203 11:00:19 - Listing token SWINGBY on Kucoin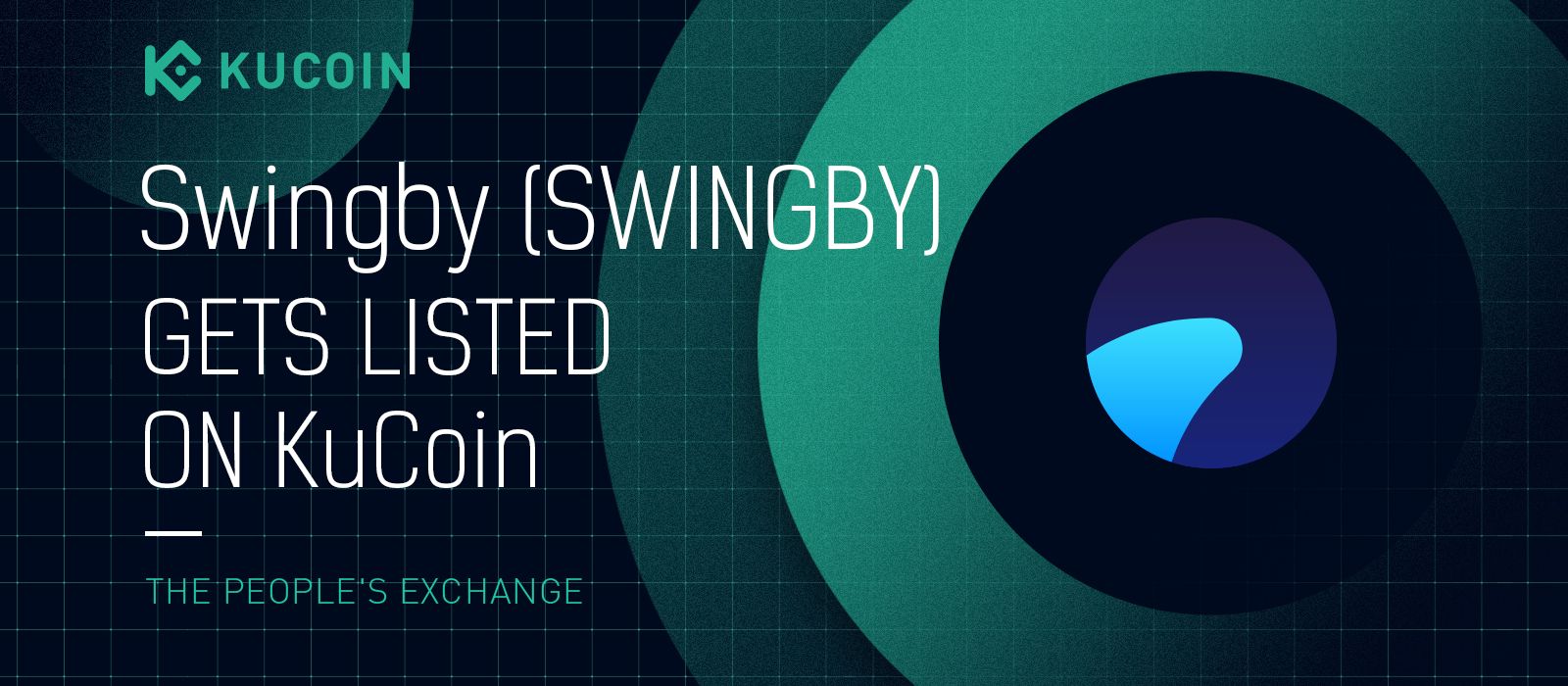 Trade on Kucoin with Kryll.io. Sign up with this link to get 30% off your Kryll.io fees for 2 weeks!
KuCoin is extremely proud to announce yet another great project coming to our trading platform. Swingby (SWINGBY) is now available on KuCoin. Supported trading pair are SWINGBY/USDT and SWINGBY/BTC.
Please take note of the following schedule:
Deposits Effective Immediately
Trading: 10:00 on March 4, 2021 (UTC)
Withdrawal: 14:00 on March 5, 2021 (UTC)
Project Summary:
Total Supply: 975,000,000
Market Cap: $78,223,854
Issue Date: 2020-03-03
Consensus Protocol: -
Circulating Supply: 117,452,237
24hr Volume $5,698,549
Issue Price: $0.01
Cryptographic Algorithm:ECDSA
* The key metric numbers are calculated as at March 2, 2021
Swingby is a secure proof-of-stake protocol powering inter-blockchain swaps. It allows DeFi users to easily move assets between blockchains without the need for a trusted party. The first 'Skybridge', Bitcoin to Ethereum, was launched on December 28th, bringing the most popular digital asset, to the $45b DeFi ecosystem. The team has announced that they will launch their Bitcoin to Smart Chain bridge in March 2021.
Skybridge has 2 major use-cases:
1. Bridging native assets such as Bitcoin and Litecoin into smart-contract enabled chains like Ethereum.
2. Bridging assets on the Ethereum chain onto chains like Smart Chain and Elrond.
Official Website: https://swingby.network/
White paper: Click to view
Trade on Kucoin with Kryll.io, sign-up with this link and save 30% off for 2 weeks!
Website: kryll.io
Twitter: @Kryll.io
Telegram EN: https://t.me/kryll_io
Telegram FR: https://t.me/kryll_fr
Discord: https://discord.gg/PDcHd8K
Facebook: https://www.facebook.com/kryll.io
Support: support@kryll.zendesk.com
=> N.B: create a second kryll account with this link and have more than 10 live strategies (if no holding program) or increase your holding program.