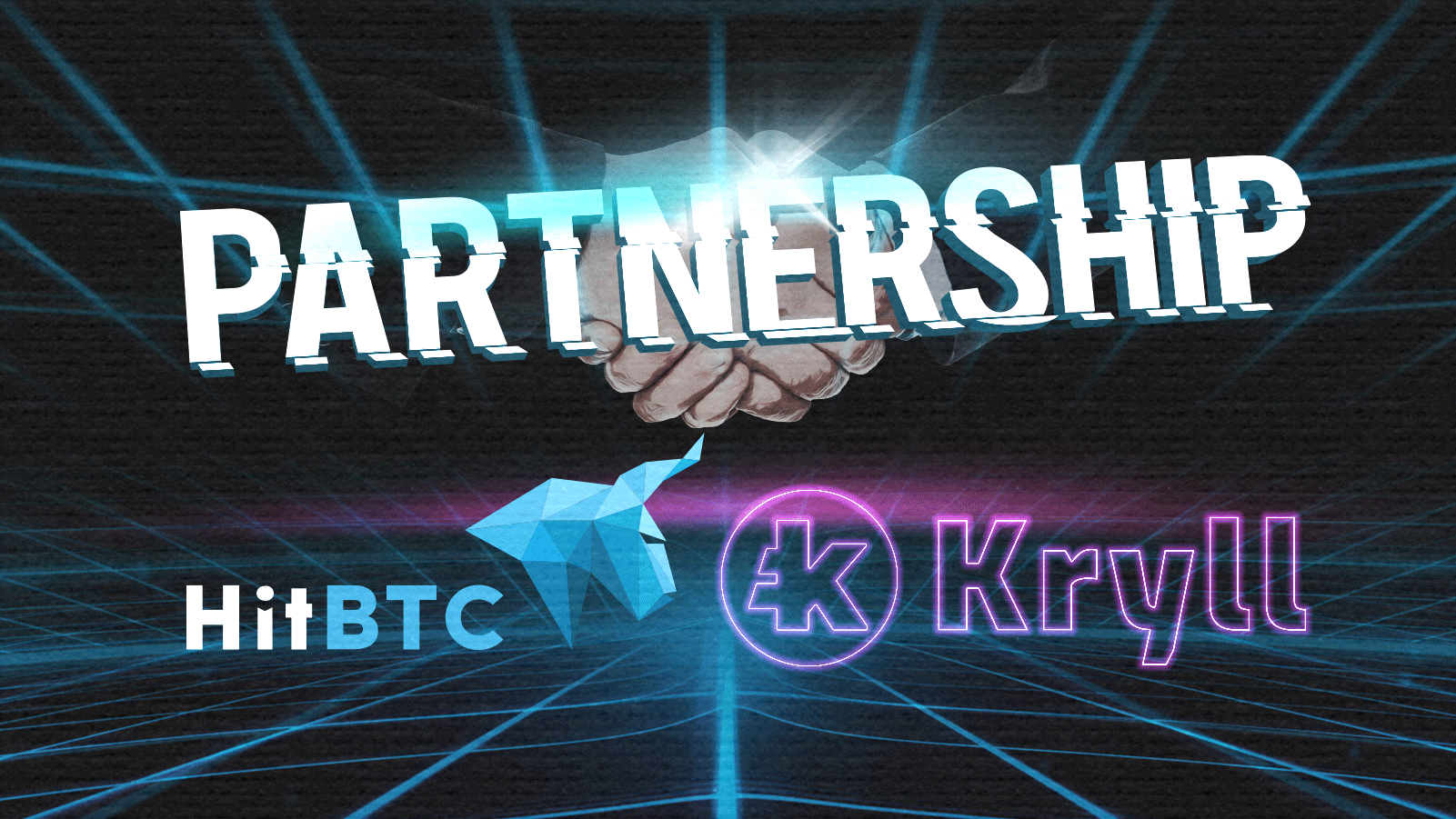 Buy your KRLs on HitBTC plus 1 month of free strategies (via HitBTC) on the Kryll.io platform for the partnership.
05 December, Sophia Antipolis, France. Kryll.io, the automated trading platform is pleased to announce a partnership with HitBTC, one of the largest crypto-active trading platforms.
HitBTC is now supported by the Kryll.io platform and the KRL token is now tradable on the HitBTC exchange : https://hitbtc.com/exchange/BTC-to-KRL


On the occasion of this partnership, the platform fees on Kryll.io will be FREE for one month (until January 5, 2020) for all strategies launched on Kryll using the HitBTC API. Stay tuned for more surprises to add to this collaboration in December.

About HitBTC
HitBTC, founded in 2013 by experienced system architects and technology experts, is one of the oldest and fastest growing crypto exchanges in existence. With an unparalleled track record of reliability, we offer our clients a comprehensive range of services that are accented by our smooth order execution, state-of-the-art trading terminal, and unmatched liquidity. Our exchange is the largest spot trading market in the industry with over 800 trading pairs and 500+ spot instruments supported, including Bitcoin, Ethereum, EOS, Litecoin, Tron and others.
HitBTC was also among the first exchanges to join CoinMarketCap's Data Accountability & Transparency Alliance (DATA) that brings together crypto exchanges seeking to promote greater transparency and accountability on the market.
About Kryll.io
Kryll.io is the first intuitive platform that allows you to create powerful crypto trading strategies via a simple drag and drop editor. With our Wysiwyt™ (What You See Is What You Trade) flow-based technology, Crypto traders are now able to build basic or advanced automated trading systems in an intuitive way, no longer needing development skills!

Kryll.io provides logical operators, market indicators (RSI, MACD, BOLL, MM), value triggers, improved technical analyses but also the possibility to test strategies on past values with more than 4 years of history and a granularity of 1 minute for some exchanges. Backtests are free and unlimited!
Kryll.io is not only a powerful strategy editor, it is a place where you can rent strategies created by experienced traders and proven by the community. The MarketPlace offers a wide range of strategies available for all types of pairs to trade, these strategies can be installed and tested free of charge.

The Kryll platform has had a successful year in development and to date offers a constantly evolving operational platform and an ever-growing community.
How to add your HitBTC API key on your Kryll account : https://blog.kryll.io/how-to-add-your-hitbtc-api-key-to-your-kryll-io-dashboard/
Contact: Paul Collorafi, Chief Marketing Officer

Find us on the following networks.
Website: https://kryll.io
Twitter : @Kryll.io
Telegram : https://t.me/kryll_io
Discord: https://discord.gg/PDcHd8K
Facebook : https://www.facebook.com/kryll.io
Support : support@kryll.zendesk.com