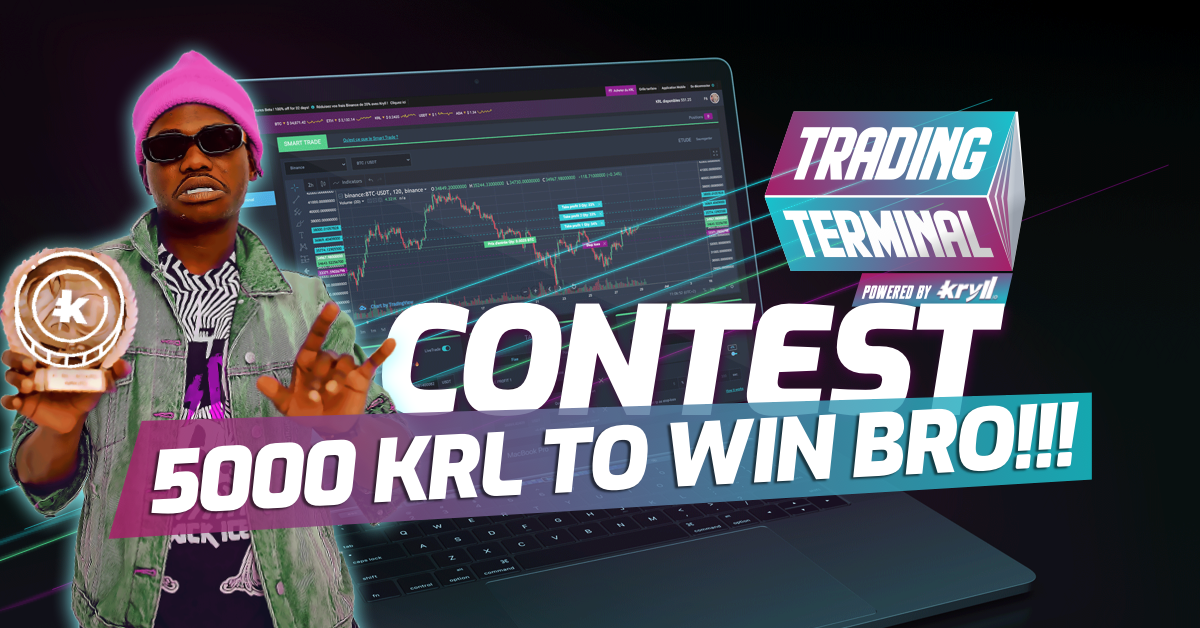 We are launching a contest to celebrate the release of the much anticipated Kryll Trading Terminal (direct link). This new feature allows you to trade manually in a very simple way without the need to log in to your exchange, in a few clicks you can add your "Take Profits" or "Stop-loss", you can also share your trades with the "Smart Link".
To discover all the features of the new Kryll Trading Terminal, go to this article.

5000 KRL to win!

Direct link to the Trading Terminal

We offer a total of 5000 KRL. To have a chance to win the stake, two methods are available to you:
Be in the top 3 best trades made through the Trading Terminal over the period from August, 3rd, 2021 to August, 10th, 2021, the 3 best traders will be decided according to their result and rewarded.
1st trader: 1000 KRL
2nd trader: 850 KRL
3rd trader: 700 KRL

Or just make at least 1 trade on the Kryll's Trading Terminal for a chance to win 350 KRL, offered to 7 traders (regardless of the trade result).

Share your results on Twitter with the tag #TradingTerminalKryll to DOUBLE YOUR CHANCES of winning!

A sharing feature of your trades results is available, in the "positions" tab just click on the share icon (with the arrow) and an image will be generated. You can also find a global share (cumulative results) on your dashboard with the same icon.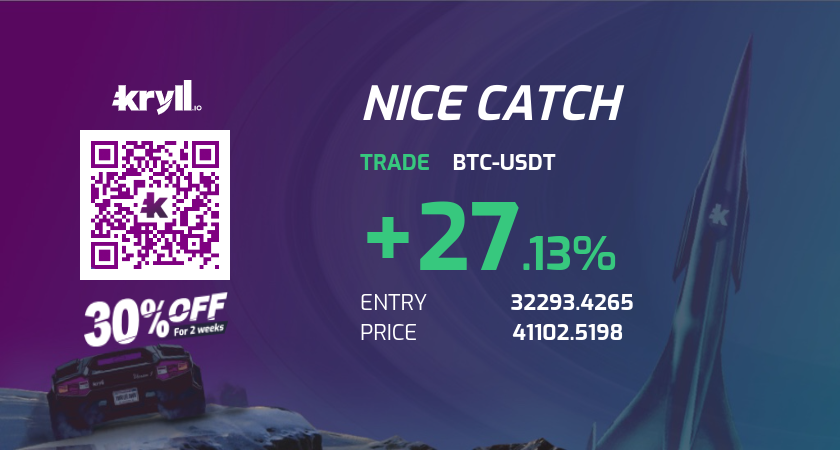 The contest will run from August 03, 2021 at 4:00 PM (CEST) until August 10, 2021 at 4:00 PM (CEST), trades made outside of this period will not be counted.
The results will be announced on Thursday, August 12th on Telegram and Twitter and the winners will also receive an email.

Good luck!

Website : https://kryll.io
Twitter : @Kryll.io
Telegram EN : https://t.me/kryll_io
Telegram FR: https://t.me/kryll_fr
Facebook : https://www.facebook.com/kryll.io
Support : support@kryll.io