The Kryll.io team is proud to integrate this new partner in the list of supported exchanges on the Kryll platform.
You can now launch your strategies from the Kryll.io platform using your bybit.com exchange. But before you start, you will have to link your bybit.com API key to our platform, you will find below the steps to follow, and in a few minutes you will be ready to launch your first strategies.
So you want to link your bybit.com API to your Kryll account? Nothing could be easier, just create an API key. All the steps are explained in this tutorial.
1 - Go to bybit.com (Exchange) (1) under profile options, find "API" (2).
Important : Unified trading accounts are not supported natively. In this particular case, please use sub-accounts.
Note : To add an API key, your 2FA authentication must be enabled.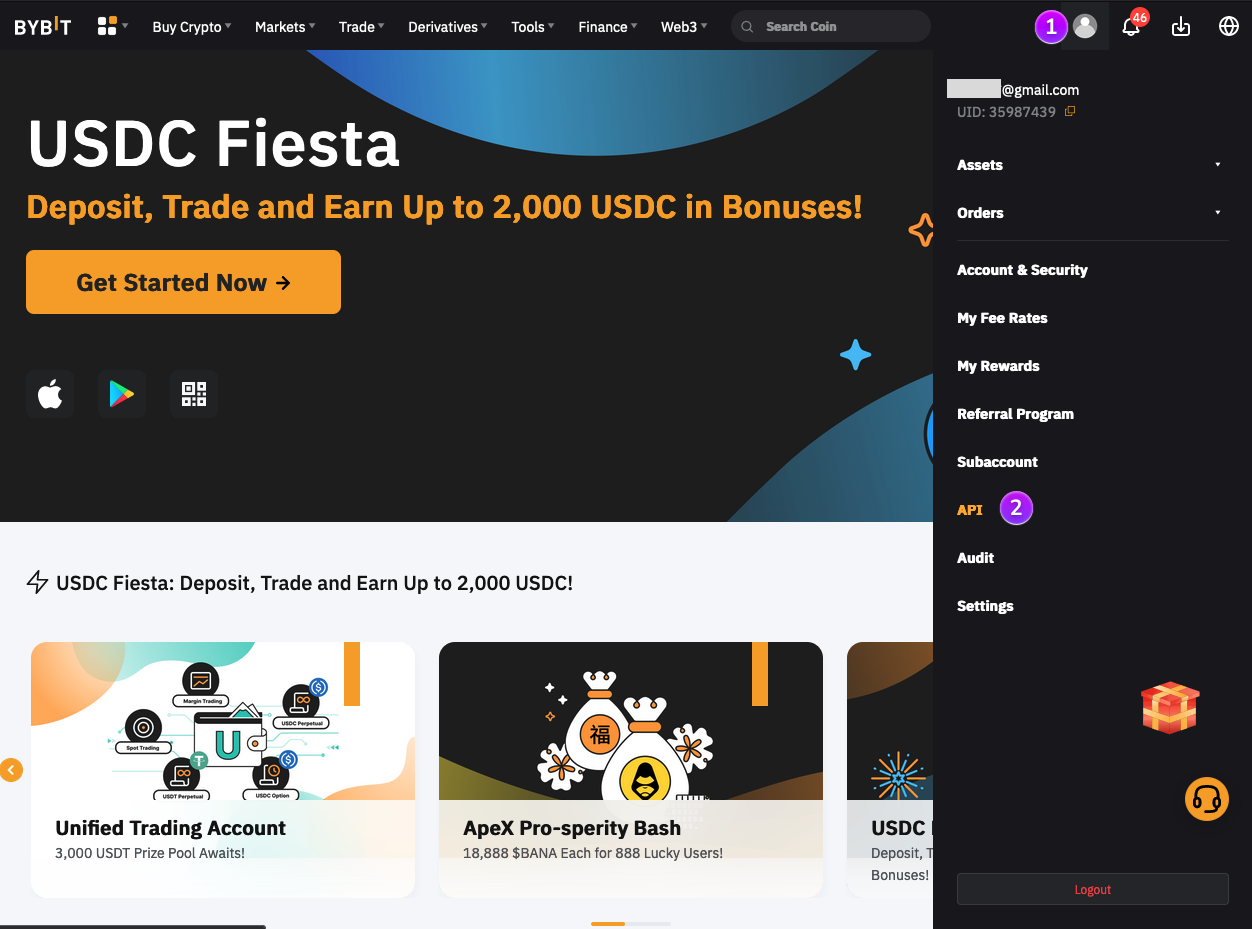 2 - Then click on "Create New Key" (3)

3 - Select the "Connect to Third-Party Application" option and specify Kryll.io (4)

4 - Fill in the following rights (5)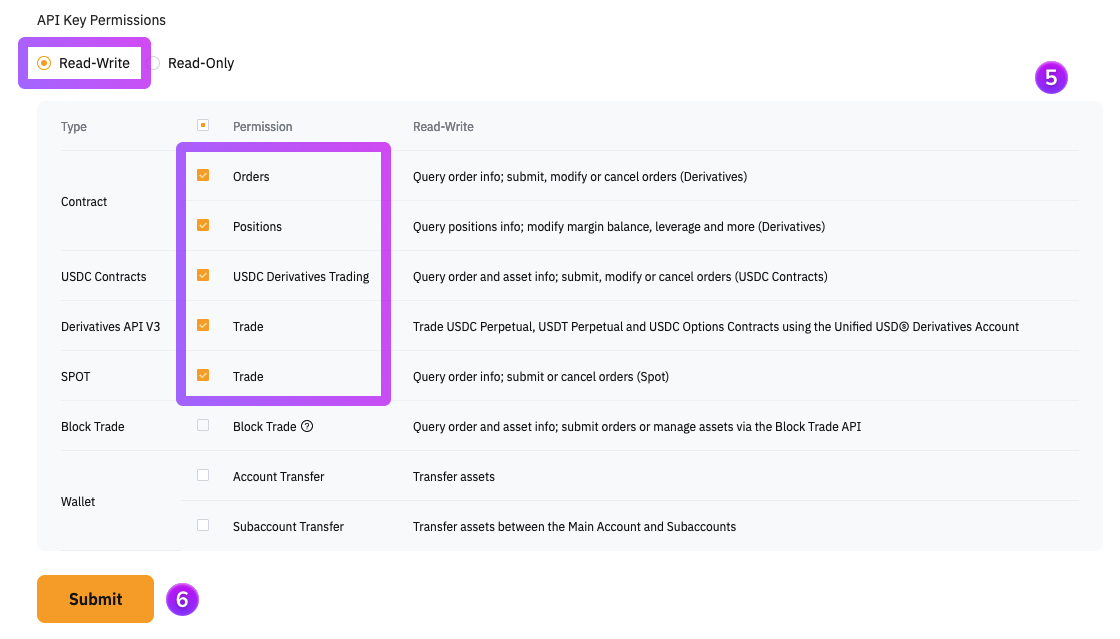 Then validate with "Submit" (6).
5 - Validate the security checks (Code by email and 2FA) and click on "Confirm" (7)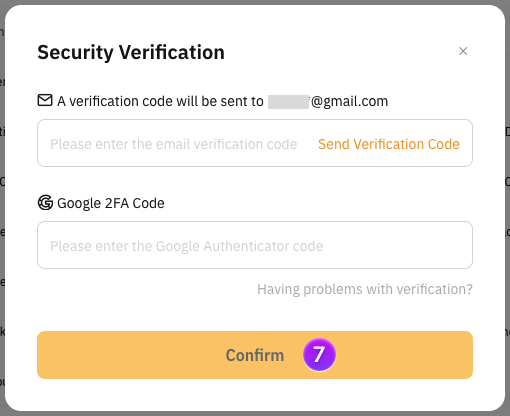 6 - In the summary, copy your API Key and API Secret to a text file (8)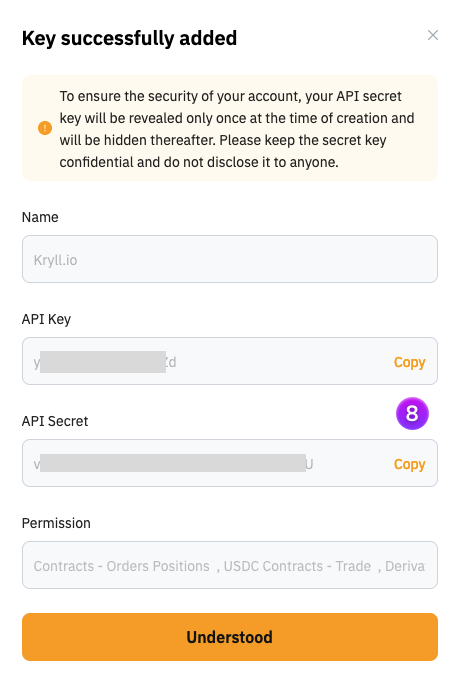 7 - Now go to your Kryll account in the "My Account" section
In the right section "Connect to your exchanges" select "bybit.com" and indicate your "API Key" and "API Secret" that you just copied in a text file. And click on "Ok".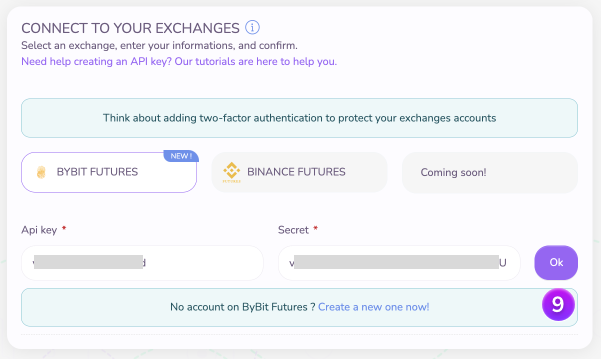 If all went well, you will see your Bybit key added to your list:

You are ready to get down to business! If you are new to Kryll, don't hesitate to read this short guide to get started on the platform.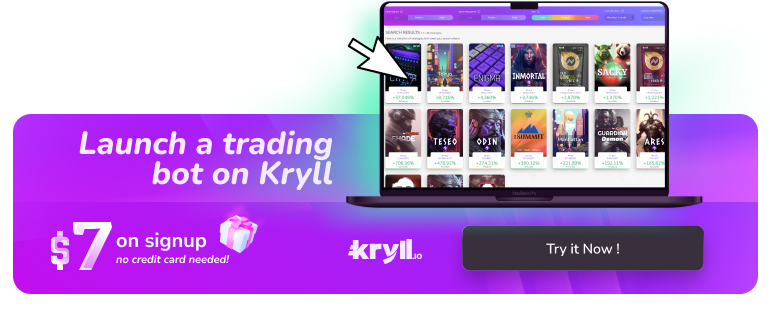 Happy Trading,
Website: https://kryll.io
Twitter: @Kryll_io
Telegram EN: https://t.me/kryll_io
Telegram FR: https://t.me/kryll_fr
Telegram ES: https://t.me/kryll_es
Discord: https://discord.gg/PDcHd8K
Reddit: https://reddit.com/r/Kryll_io
Facebook: https://www.facebook.com/kryll.io
Support: support@kryll.io