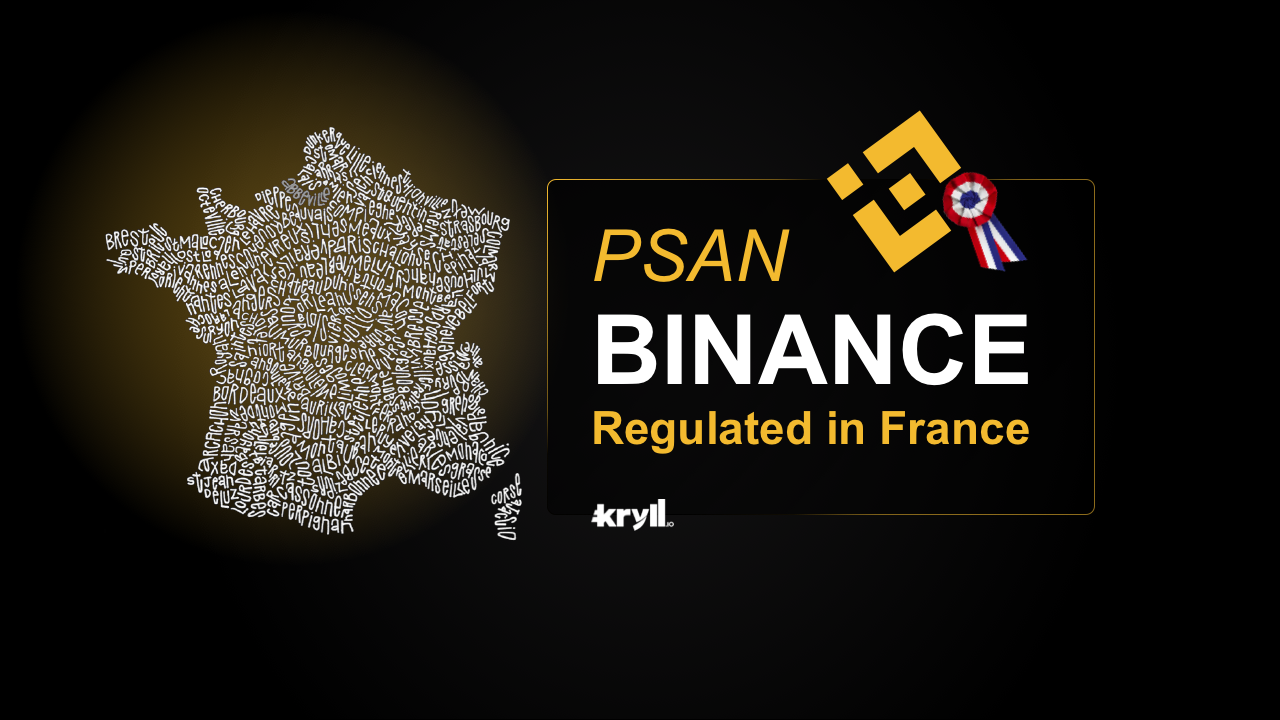 The famed Binance Billionaire and CEO, CZ (Short for Changpeng Zhao) congratulated his company on Twitter by posting a screenshot of his French PSAN (Service Provider on Digital Assets) registration number. David Prinçay, Managing Director of Binance France, also expressed his delight at the PSAN recognition on the BFMTV news channel.
"This is the result of a lot of work done between our teams and the AMF. There is an opportunity for Europe to become a leader in blockchain. (...) The registration strengthens us in making France a special place. PSAN registration reassures users, allowing them to enter a secure environment and framework in Europe and worldwide"  Prinçay.D, Director of Binance France.

Binance, which is nevertheless a leader in crypto-currency trading, had to remain patient while waiting to obtain the registration number. The platform filed an official application in December 2020, only to get an answer 18 months later.

Binance has thus become the 37th recognized digital asset service provider in France, alongside Coinhouse and Bitpanda. With this news, France becomes the first major European nation to recognize Binance.

"It's important that France is the first country in Europe where we are regulated" added David Prinçay.

Changpeng Zhao, had met Secretary of State for Digital Transition Cedric O at the end of the year, and he had unveiled a project to build a research and development center in Paris, as well as an incubator to intensify French innovations in terms of Blockchain, with a 100 million euro investment amount.
Binance will therefore be able to focus on targeted marketing operations towards the French public, but the main objective of the platform remains education around topics such as Blockchain, cryptocurrencies, and even NFTs.

If you don't have an account on Binance, click directly on the link below to register on the platform and get a 20% discount on the trading fees.
Website : https://kryll.io
Twitter : @Kryll.io
Telegram EN : https://t.me/kryll_io
Telegram FR: https://t.me/kryll_fr
Telegram ES: https://t.me/kryll_es
Discord : https://discord.gg/PDcHd8K
Facebook : https://www.facebook.com/kryll.io
Support : support@kryll.io