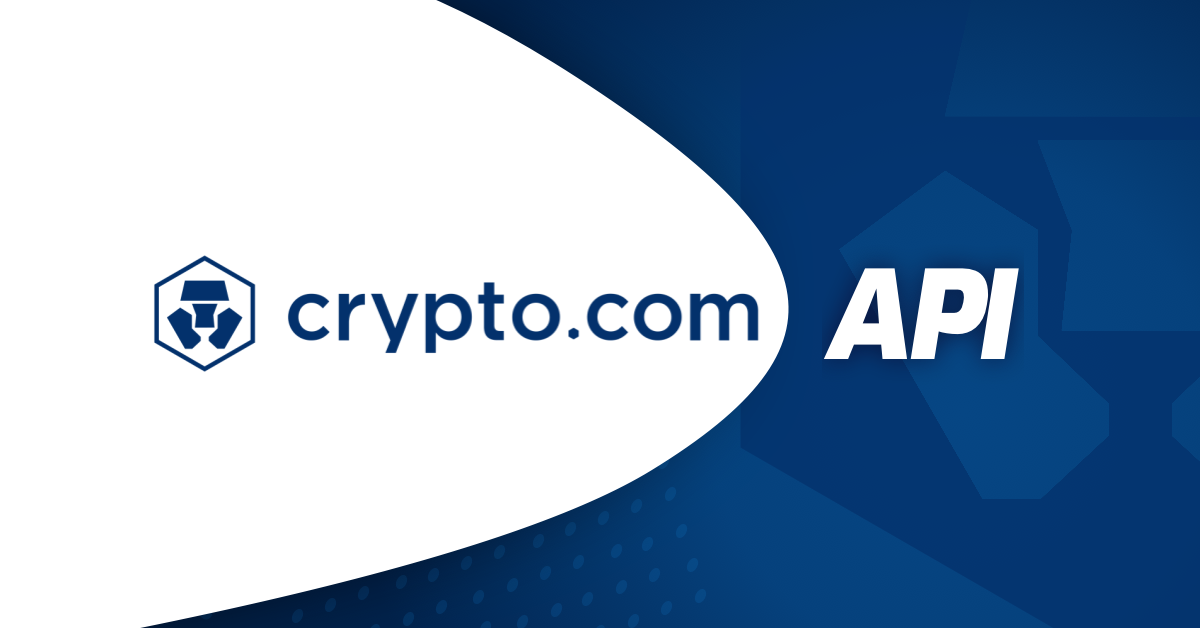 The Kryll.io team has recently announced the listing of your favorite token, the KRL, on the world famous exchange Crypto.com.

Following this news Kryll.io is proud to integrate this new partner in the list of exchanges supported on the Kryll platform. You can now launch your strategies from the Kryll.io platform using your Crypto.com exchange.

But before you start, you will have to link your crypto.com API key to our platform, you will find below the steps to follow, and in a few minutes you will be ready to launch your first strategies to our new partner.

So you want to link your Crypto.com Exchange (Spot) account to your Kryll account? Nothing could be simpler, just create an API key. All the steps are explained in this tutorial.

Note: Trading on KRL pairs on partner exchanges is free on Kryll platform.
1 — Go to your Crypto.com/Exchange dashboard (1) and click on settings (2)

Note : To add an API Key your 2FA authentication must be enabled.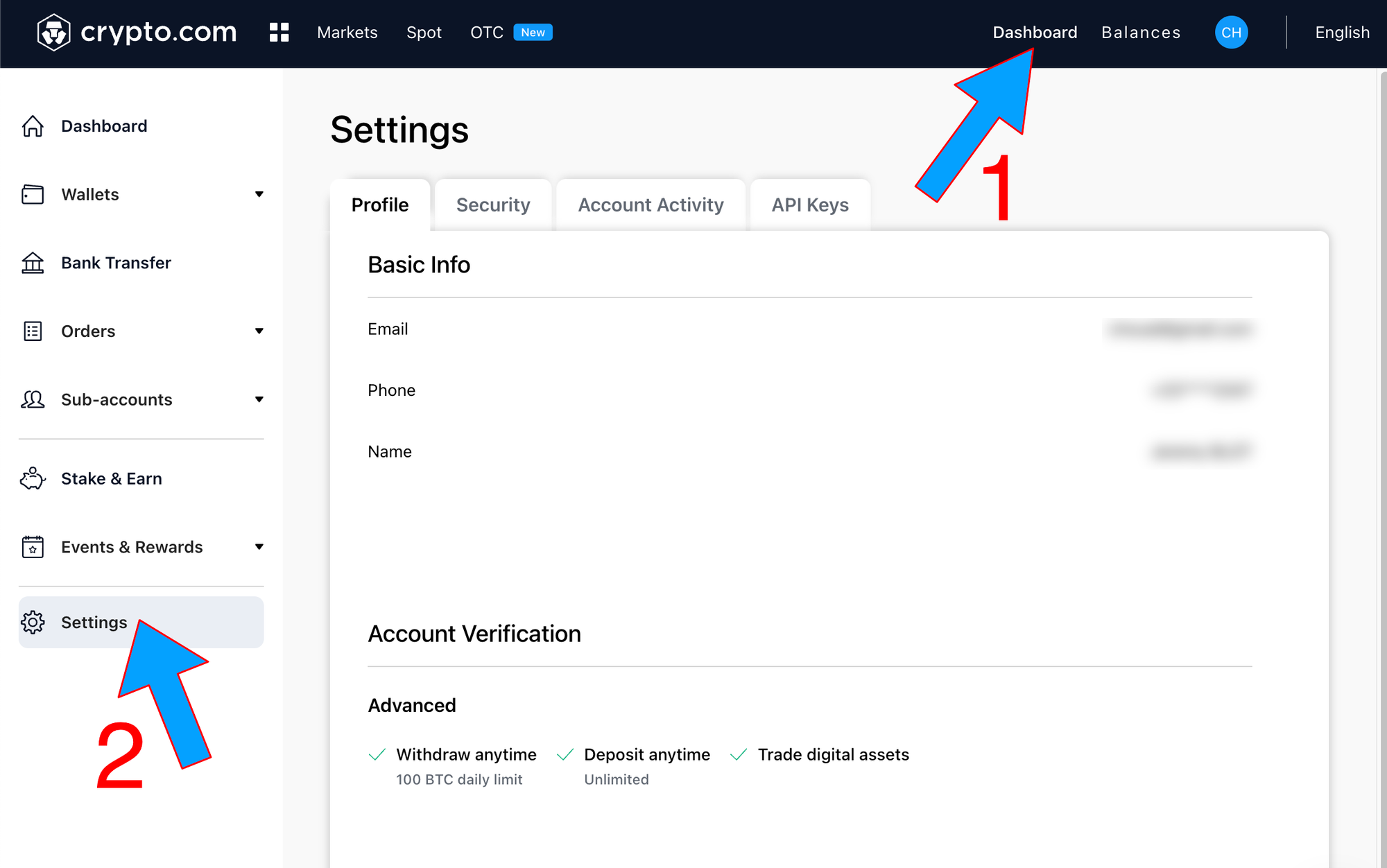 2 —  Go to API Keys tab and click on "Create a new API Key"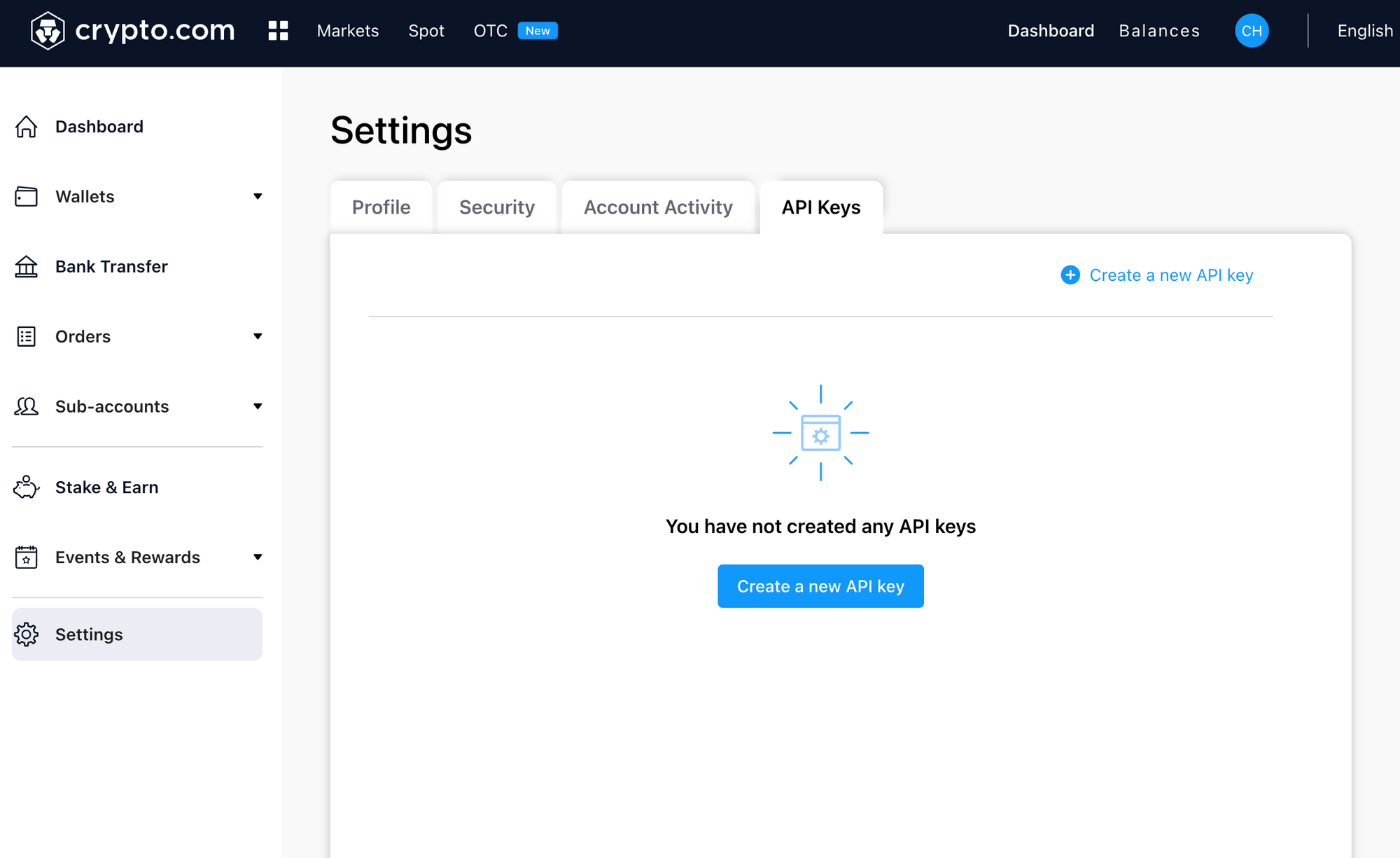 3 —  Name your API Key and input your 2FA code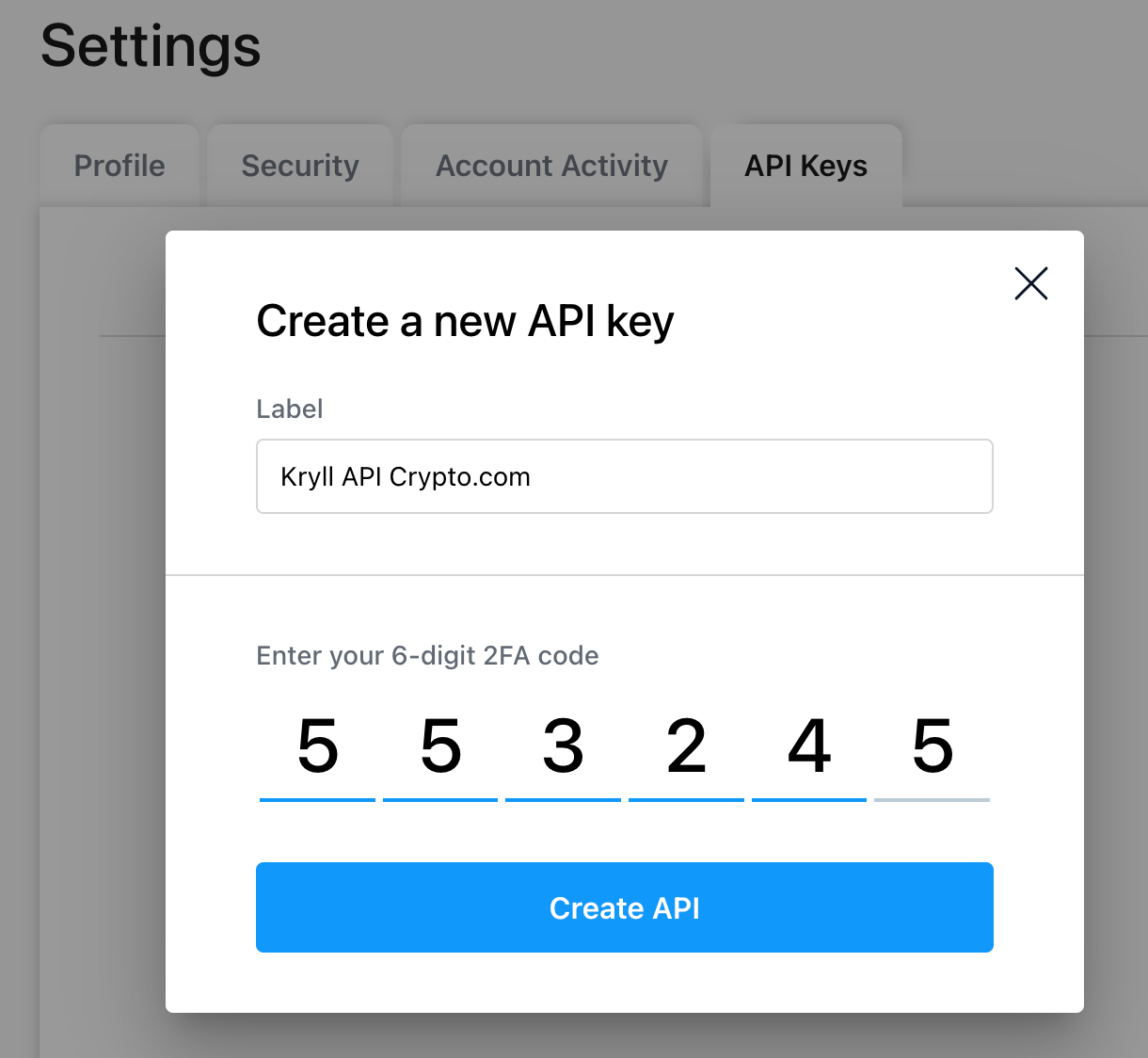 4 —  Your API is now created, please save your API key and Secret Key for later
In the next step you will have to edit the trading permission.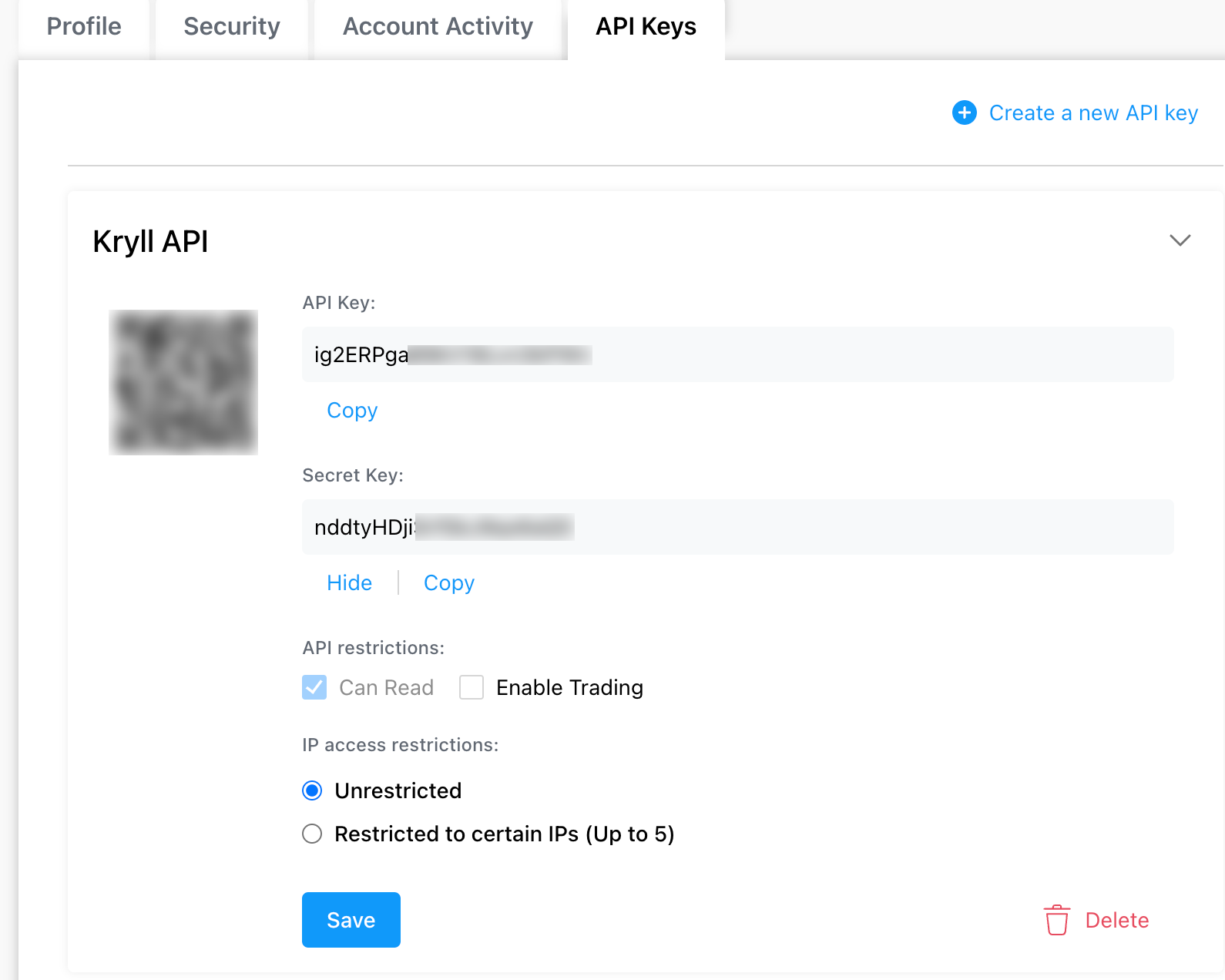 5 —  Enable trading on the API key by clicking on "Enable Trading" then input your 2FA code
Note : Leave IP access to "Unrestricted".

6 — Now go to your Kryll account in the "My Account" section. In the section on the right "Connect to your exchanges"
Select "Crypto.com" and indicate your "API Key" and "Secret Key" that you have just created on "Crypto.com". And click on "Ok".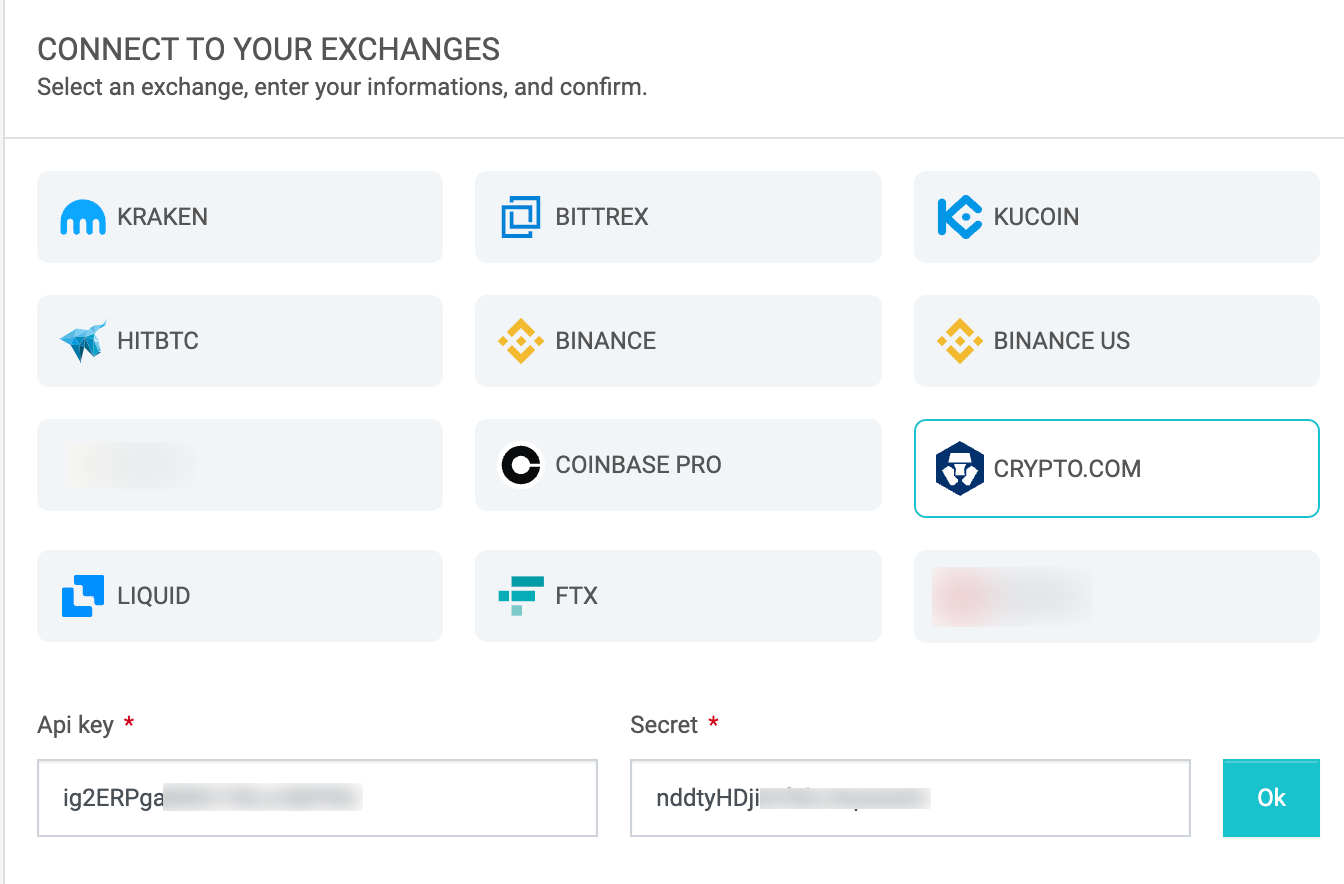 7 — Your Crypto.com API key is now linked to your Kryll account!
It will appear under the "Exchanges" block where you can remove it from your account if necessary.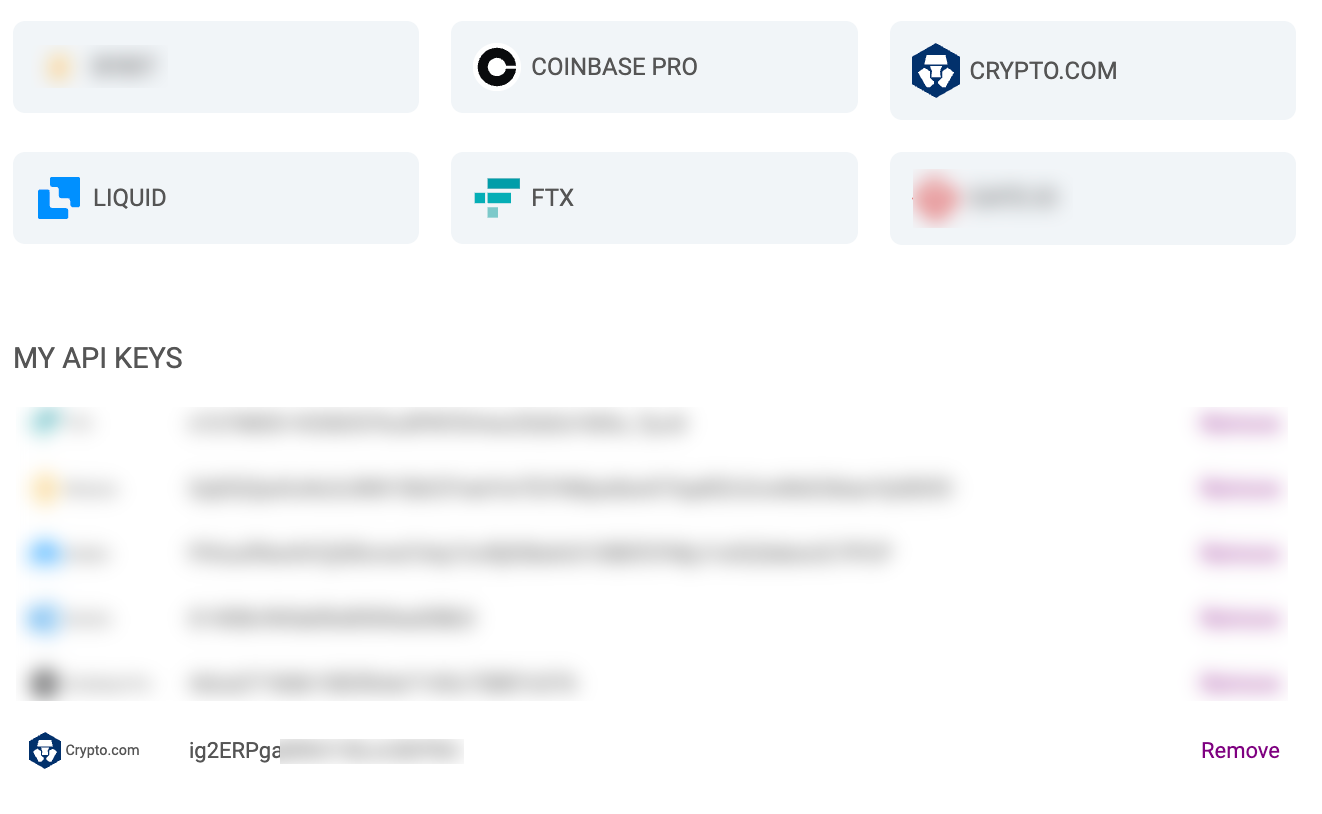 What's next ?
How to get started with Kryll platform : https://blog.kryll.io/kryll-quick-user-guide/

Website : https://kryll.io
Twitter : @Kryll.io
Telegram EN : https://t.me/kryll_io
Telegram FR: https://t.me/kryll_fr
Telegram ES: https://t.me/kryll_es
Discord : https://discord.gg/PDcHd8K
Facebook : https://www.facebook.com/kryll.io
Support : support@kryll.io