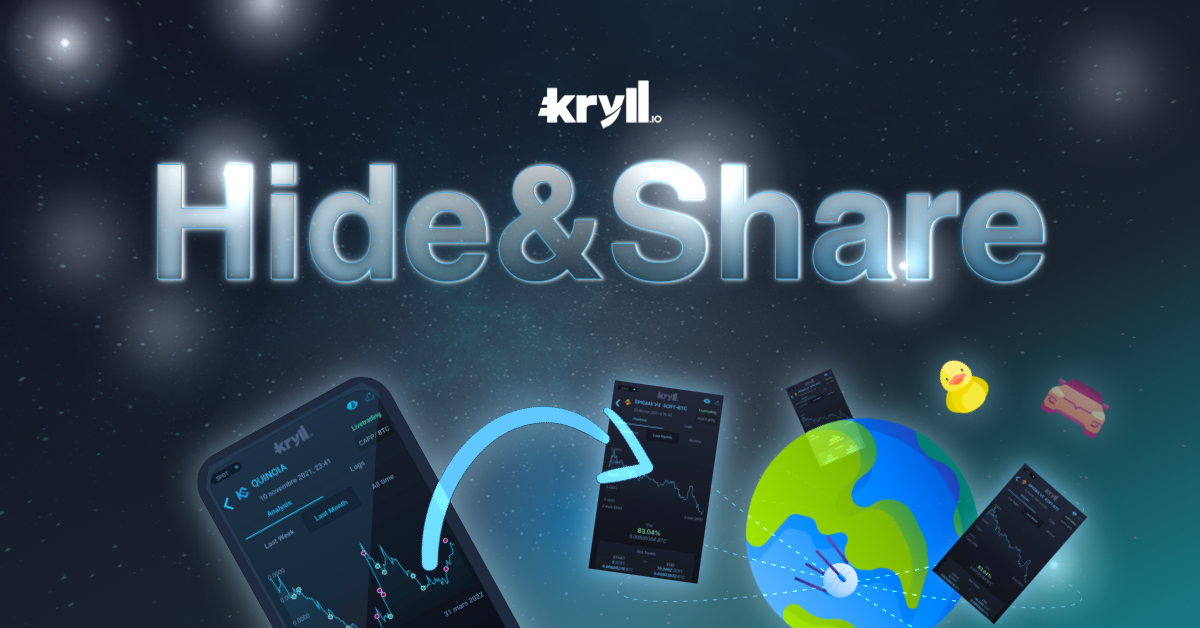 The new "Hide & Share" functions are now available on the Kryll mobile application V2.11
The Kryll.io team presents you with the new mobile application. And as promised, new features will be added to the application over time.
SHARING STRATEGIES MADE EASY
One of the new options put into production by our teams is the long awaited "Share" feature. You can now share your strategies with your friends and all your social networks through the push of a button.
The "Hide" function allows you to show your strategies while omitting the results and the sums involved in it, so that you can show your circles or the public the efficacy of your strategies while maintaining some privacy on the figures associated with them.
These features are now available by updating your application on the respective app stores. Download the Kryll mobile app for iOS  / Download the Kryll mobile app for Android.

Also note that the latest update of the mobile app V2.1.1 brings the stop & swap function, which allows you to stop your strategy and convert your crypto assets.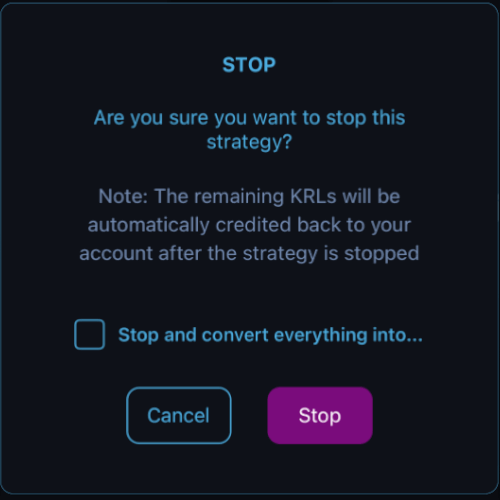 As usual, our community plays a huge part in our actions and updates, and so these long-awaited features are now available. Stay connected on our social networks to participate in future surveys and be part of the evolution of kryll.io.

Happy Trading,
Website : https://kryll.io
Twitter : @Kryll.io
Telegram EN : https://t.me/kryll_io
Telegram FR: https://t.me/kryll_fr
Telegram ES: https://t.me/kryll_es
Discord : https://discord.gg/PDcHd8K
Facebook : https://www.facebook.com/kryll.io
Support : support@kryll.io