Bloc WAIT — Ce bloc permet d'attendre un temps défini avant de se valider. Il peut être utilisé de 3 façons différentes :
1 - Utilisé seul
Il agit comme un minuteur, lorsque le temps paramétré est écoulé, la stratégie continue.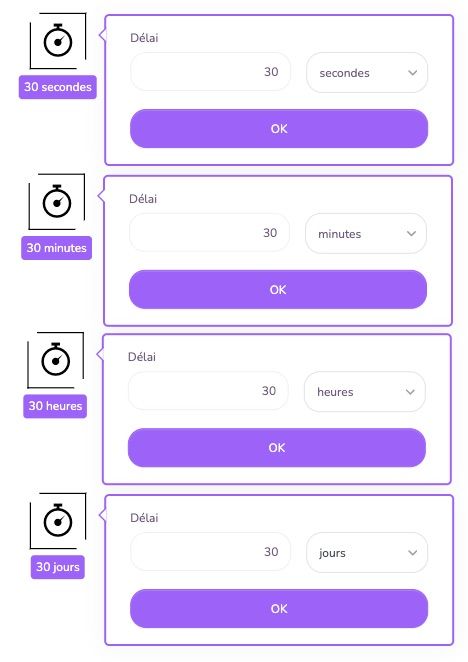 2 - Intégré dans un bloc AND
Dans un bloc AND, toutes les conditions doivent être validées pour que la stratégie puisse passer à la suite. Positionné dans un bloc AND il agira comme un retardateur : la stratégie devant attendre le temps paramétré dans le bloc wait avant de valider les autres conditions.

3 - Connecté à un bloc OR
Si les autres blocs connectés au bloc "OR" ne remplissent pas leur condition dans le temps écoulé alors la stratégie continuera sur le chemin du bloc wait.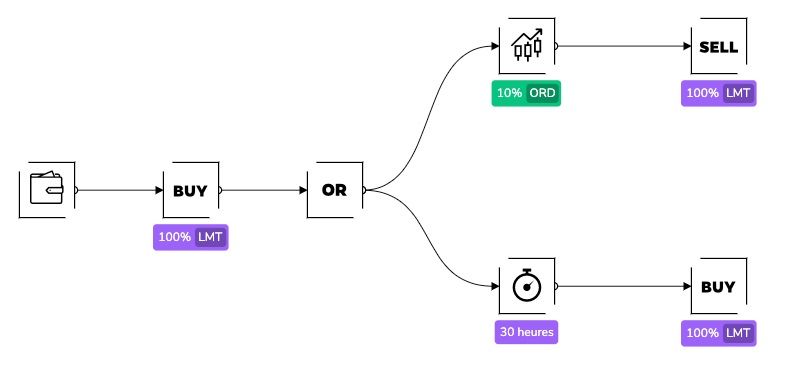 ---
N'hésitez pas à nous rejoindre sur nos groupes Telegram et Discord ainsi que sur nos réseaux sociaux pour partager votre avis et vos retours sur la plateforme Kryll.io

Happy Trading,
Website : https://kryll.io
Twitter : @Kryll.io
Telegram EN : https://t.me/kryll_io
Telegram FR: https://t.me/kryll_fr
Telegram ES: https://t.me/kryll_es
Discord : https://discord.gg/PDcHd8K
Facebook : https://www.facebook.com/kryll.io
Support : [email protected]