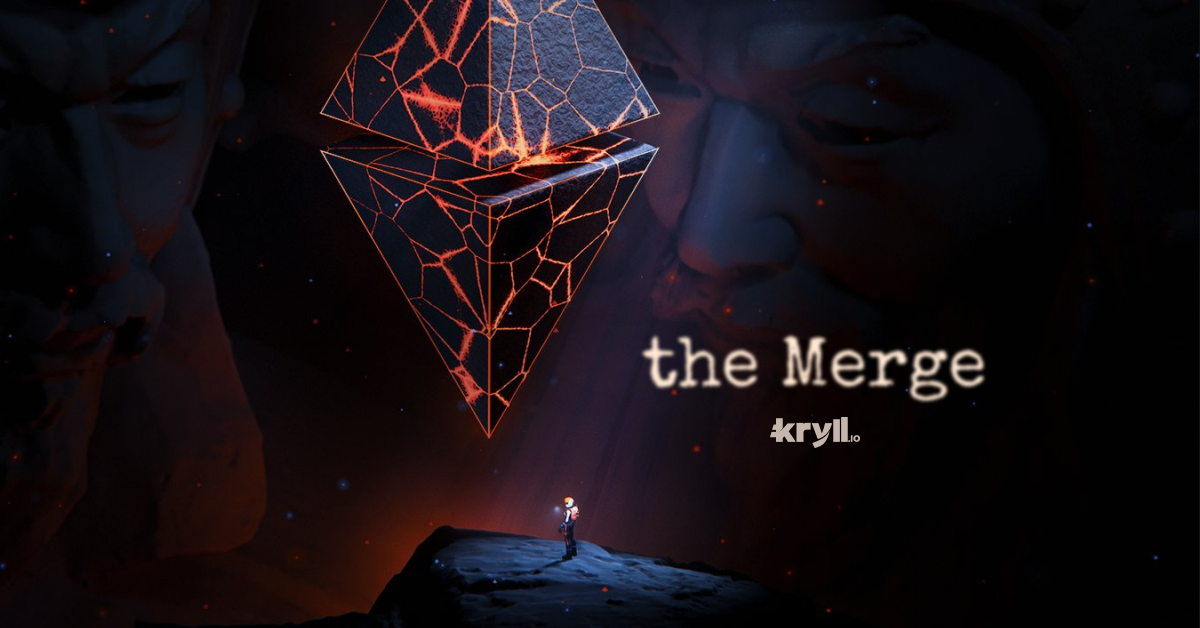 Qu'est-ce que "The Merge" ?  
Deuxième Blockchain la plus importante au monde, Ethereum vient de passer à un nouveau système de validation, censé lui permettre d'économiser 99% d'énergie et par conséquent être moins "polluant", en deux mots, la Blockchain Ethereum passe d'un système de validation Proof Of Work à un système Proof Of Stake.
The Merge, une réussite ?
The Merge Ethereum a eu lieu ce matin du 15/09, et ce sans accroc ni bug majeur rapporté par les développeurs.
Mais que va-t-il se passer pour les propriétaires de jetons Ethereum ? Les possesseurs de jeton ETH se verront attribuer un jeton appelé ETHW en ratio 1.1 par rapport au token ETH à posséder. Autrement dit, si vous avez 1 ETH vous recevrez 1 ETHW.
Les équipes de kryll.io tiennent à féliciter l'ensemble des acteurs ayant participé à la migration de la Blockchain, sans oublier que notre cher et tendre token Kryll, le KRL, est lui aussi un jeton basé sur la Blockchain Ethereum (ERC20), cette évolution de la Blockchain nous touche donc tout particulièrement.
Kryll et Ethereum, une histoire qui dure !
Comme nous l'écrivions quelques lignes plus haut, le token Kryll (KRL) est issu de la Blockchain Ethereum cette évolution technologique sera donc répercutée chez tous les possesseurs de KRL. Aucune inquiétude à avoir, il n'y aura rien à faire de votre côté, vos stratégies ne se couperont pas et vos tokens seront migrés vers la nouvelle blockchain de manière 100% transparente et automatique pour vous.
Nous sommes donc heureux de faire partie de cet écosystème en constante évolution. N'hésitez donc pas à venir nous poser toutes vos questions via nos réseaux sociaux pour en savoir plus sur l'évènement "The Merge".

Happy Trading,