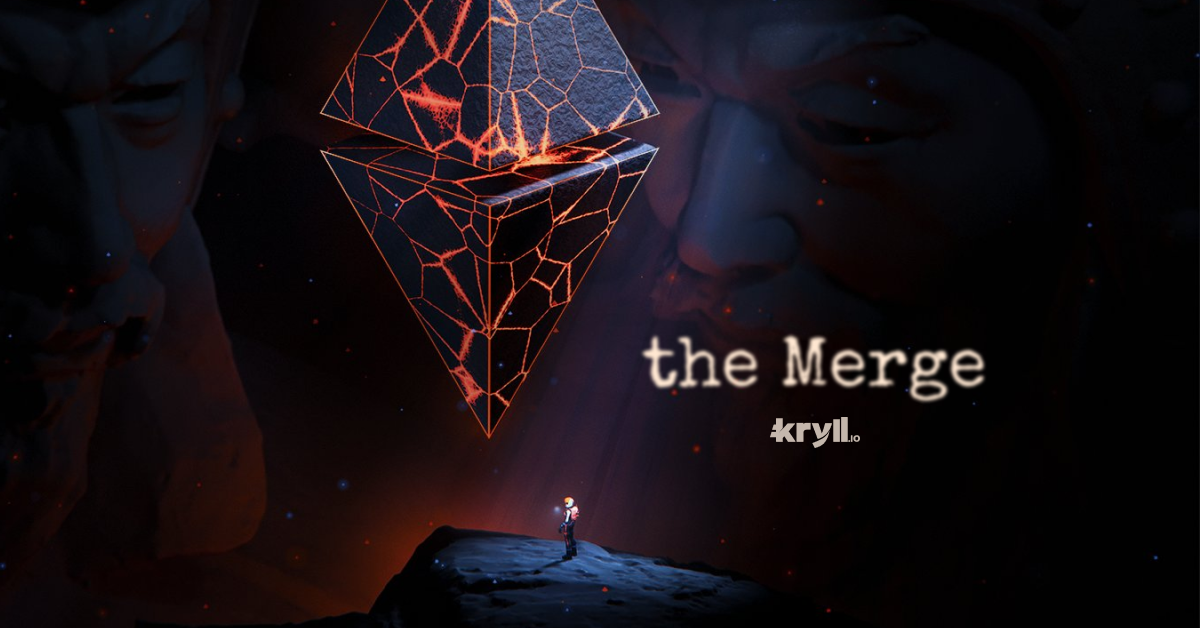 What is "The Merge"?
Second largest blockchain in the world, Ethereum has just switched to a new validation system, supposed to save 99% of energy and therefore be less "polluting", in two words the Ethereum blockchain goes from a Proof Of Work validation system to a Proof Of Stake system.
The Merge a success ?
The Merge Ethereum took place this morning of 15/09, and this without any major hitch or bug reported by the developers.
But what will happen to Ethereum token owners? ETH token owners will be given a token called ETHW in ratio 1.1 to the ETH token to be owned. In other words, if you have 1 ETH you will receive 1 ETHW.
The kryll.io teams would like to congratulate all the actors who participated in the migration of the blockchain, without forgetting that our dear and tender token Kryll, the KRL, is also a token based on the Ethereum blockchain (ERC20), so this evolution of the blockchain touches us particularly.

Kryll and Ethereum a story that lasts!
As we wrote a few lines above, the Kryll token (KRL) is a token issued from the Ethereum blockchain. This technological evolution will be reflected in all KRL token owners. There will be nothing to do on your side, your strategies will not be cut and your tokens will be migrated to the new blockchain in a 100% automatically for you.

We are therefore happy to be part of this ecosystem in constant evolution and will be present for all users of the Kryll.io platform who wish to know more about the event "The Merge" do not hesitate to come and ask us all your questions via our social networks.

Happy Trading,
Website : https://kryll.io
Twitter : @Kryll.io
Telegram EN : https://t.me/kryll_io
Telegram FR: https://t.me/kryll_fr
Telegram ES: https://t.me/kryll_es
Discord : https://discord.gg/PDcHd8K
Facebook : https://www.facebook.com/kryll.io
Support : support@kryll.io