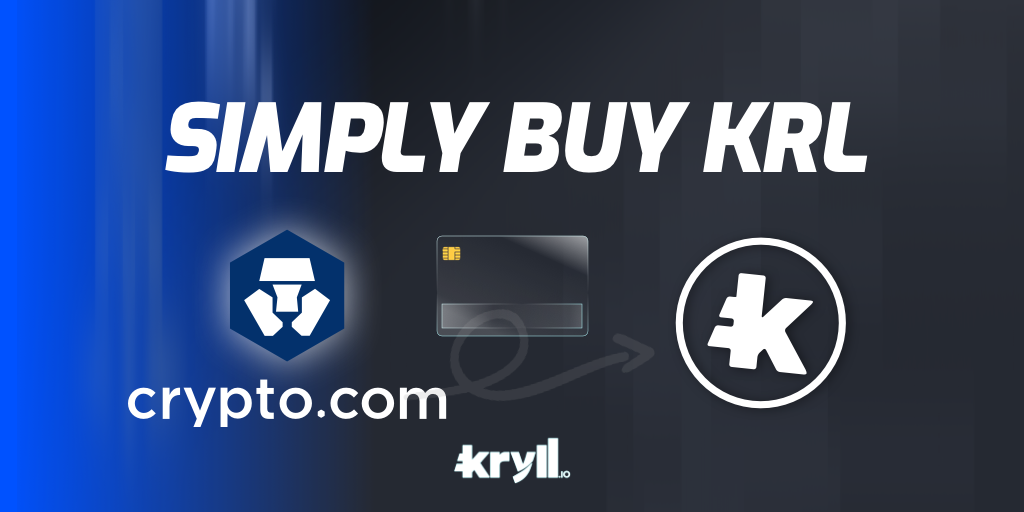 ‌The KRL (Kryll) token is required to use Kryll.io. It is used to pay the platform fees for the use of automated strategies as well as to unlock the different tiers of the holding program, which allows you to get a fee reduction by holding a certain amount of KRL.

Credit card* payment via Crypto.Com (also on Crypto.Com iOS/Android apps) is now the easiest way to acquire KRL tokens. It costs a little more in fees**, but it is still the best solution for those who want to buy a small quantity to start on Kryll platform.

*Only debit cards are accepted, prepaid cards doesn't work
**Fees are calculated at the time you place your order and may be determined by a combination of factors including the selected payment method, the size of the order, and market conditions such as volatility and liquidity
Note : You must have your KYC done on Crypto.Com  before you can use the credit card or wire transfer purchase methods.
How to buy KRL on Crypto.Com with a credit card.

1 - Open the Crypto.Com app on your phone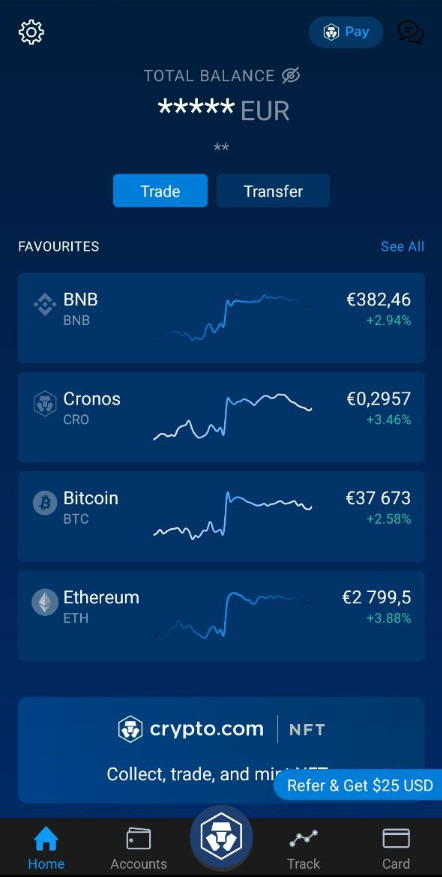 ‌
2 - Click on "Accounts" then click on "Crypto Wallet"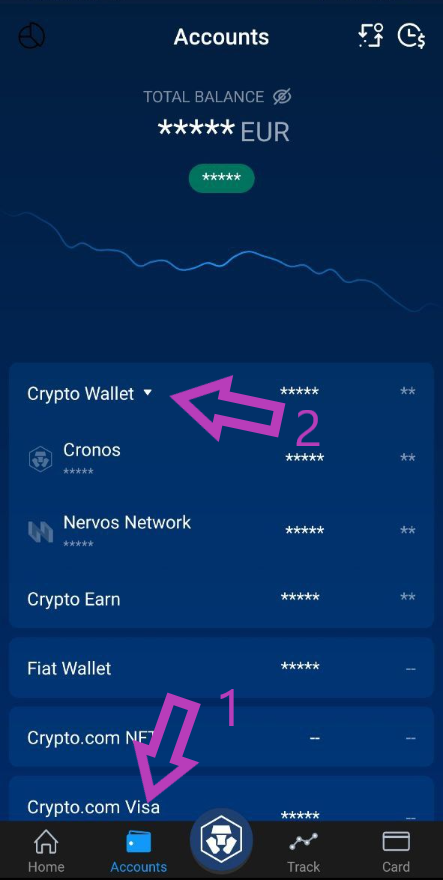 ‌3 - Search in the "search field" the KRL Token and select "Kryll"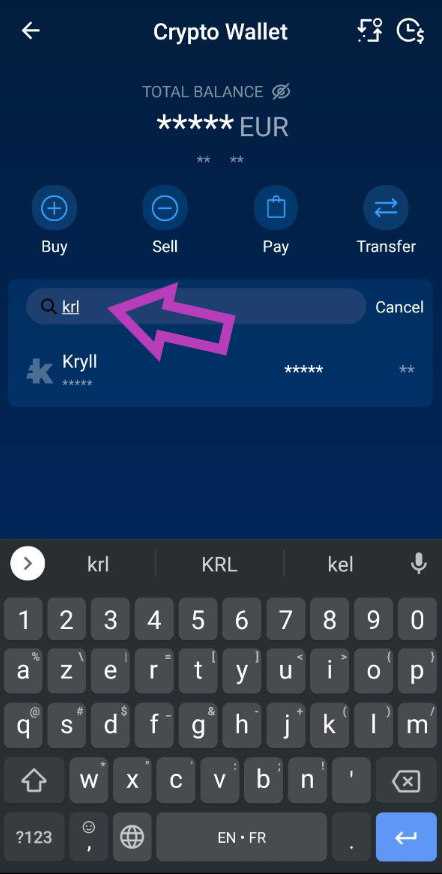 ‌
4 - After the selection of Kryll you'll be able to click on "BUY"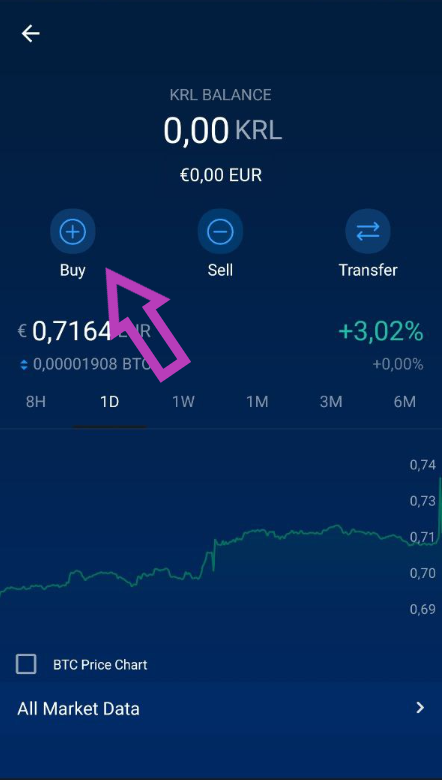 ‌
5 - When you have clicked on "BUY" you will be able to choose : Credit Card / Crypto Wallet or Fiat Wallet. Use the first one "Credit Card"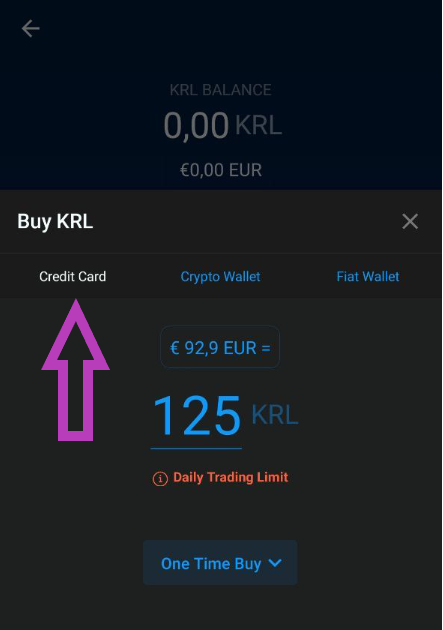 ‌
6 - Once you've selected "Credit Card" crypto.com will ask you to confirm, click on continue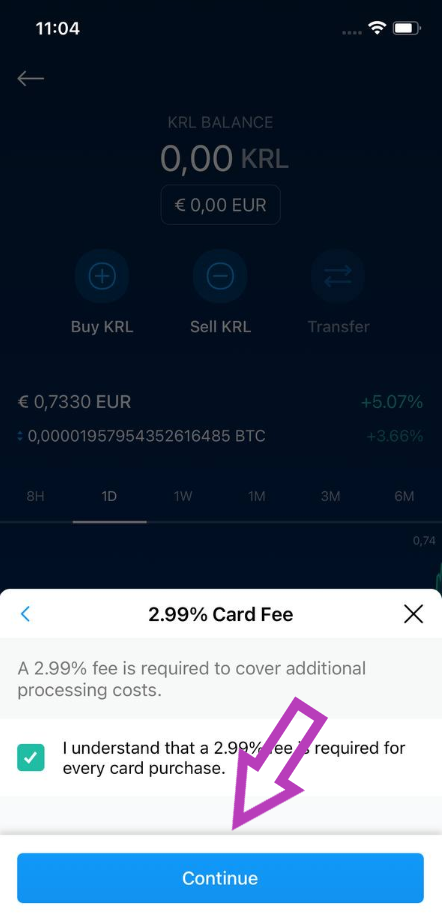 Once all the requirement from your bank are done KRL will be automatically transferred to your Crypto.com account.

Congratulations! You are now a lucky KRL holder!
You can follow this guide to get started on the Kryll platform.

Happy Trading,
Website : https://kryll.io
Twitter : @Kryll.io
Telegram EN : https://t.me/kryll_io
Telegram FR: https://t.me/kryll_fr
ESTelegram : https://t.me/kryll_es
Discord : https://discord.gg/PDcHd8K
Facebook : https://www.facebook.com/kryll.io
Support : support@kryll.io