Including the new Swap feature — Changelog v1.7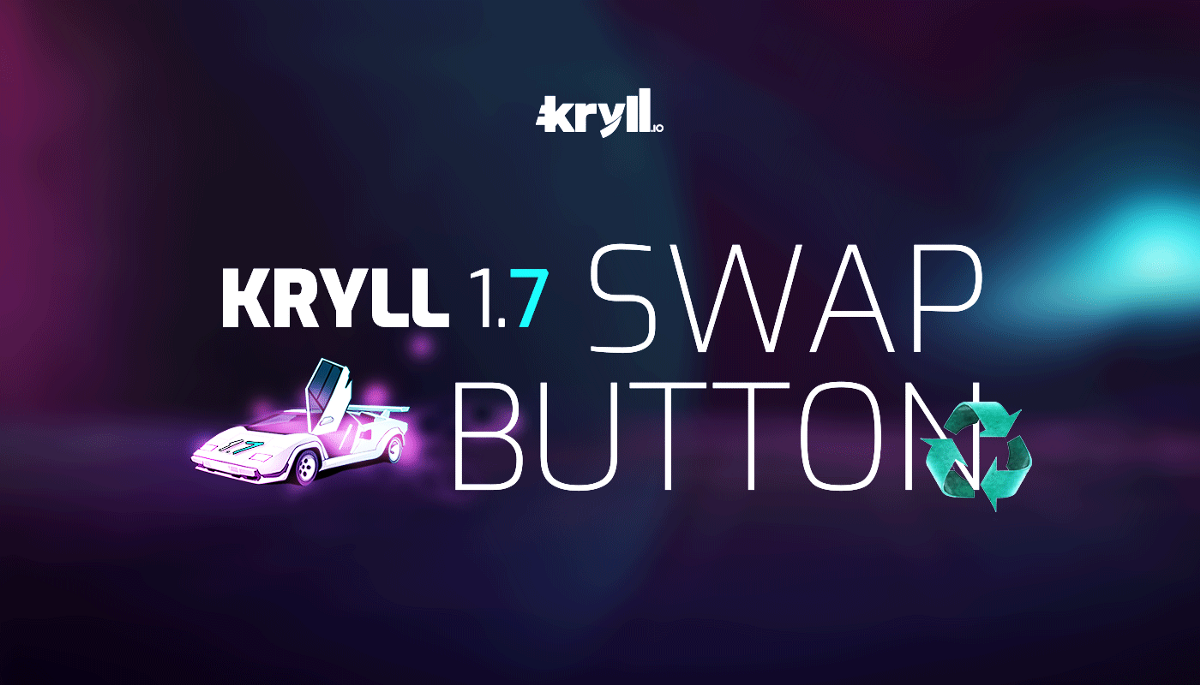 Dear community,We are pleased to introduce the new version 1.7 of the Kryll platform. Our goal is to improve the platform by adding new features and increasing performance. In this post we will reveal to you the new functionalities of this update.

Portfolio Swap
Don't want to log in to your exchange to sell your cryptocurrency back to BTC or USDT or another major base currencies ?
That's why we have introduced a new feature called "Swap" that allows you to sell your cryptocurrencies directly from your Kryll portfolio, in a few clicks! Find out how to use the Swap on this link.
Hide/Show your Dust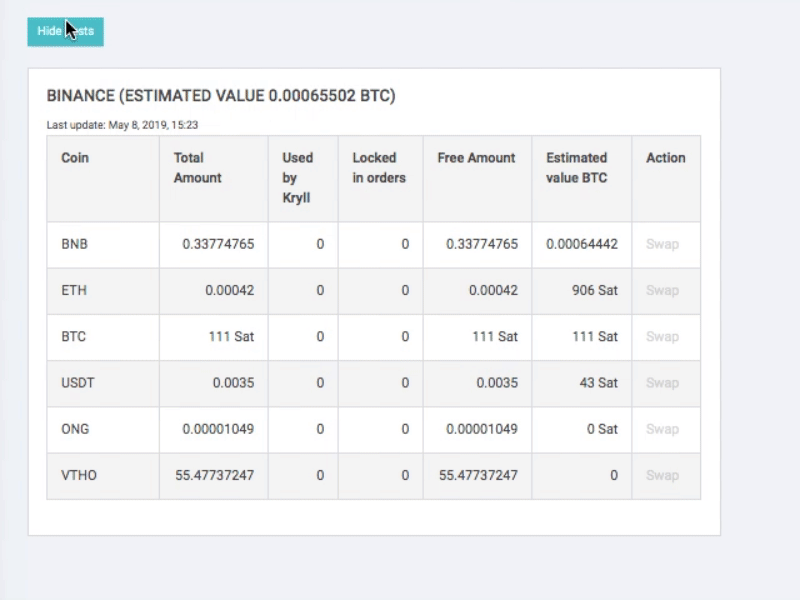 Dust refers to any small amount of coin or token (under 150 sat). This amount is sometimes so insignificant that it is not usable and cannot even be sold. However, some exchanges such as Binance allow these dust to be sold. You can now hide or show these "dust" in your Kryll portfolio.
Strategy Editor Speed Improvement
We received feedbacks about slowdowns on the strategy editor as soon as there are starting to be a lot of blocks in it. This is why our technical team has significantly improved the performance of the editor, which is now smoother.
Happy Trading!
Be sure to follow us on all our social networks.
Our website: https://kryll.io
Twitter : @Kryll.io
Telegram : https://t.me/kryll_io
Discord: https://discord.gg/PDcHd8K
Facebook : https://www.facebook.com/kryll.io
Support : support@kryll.zendesk.com