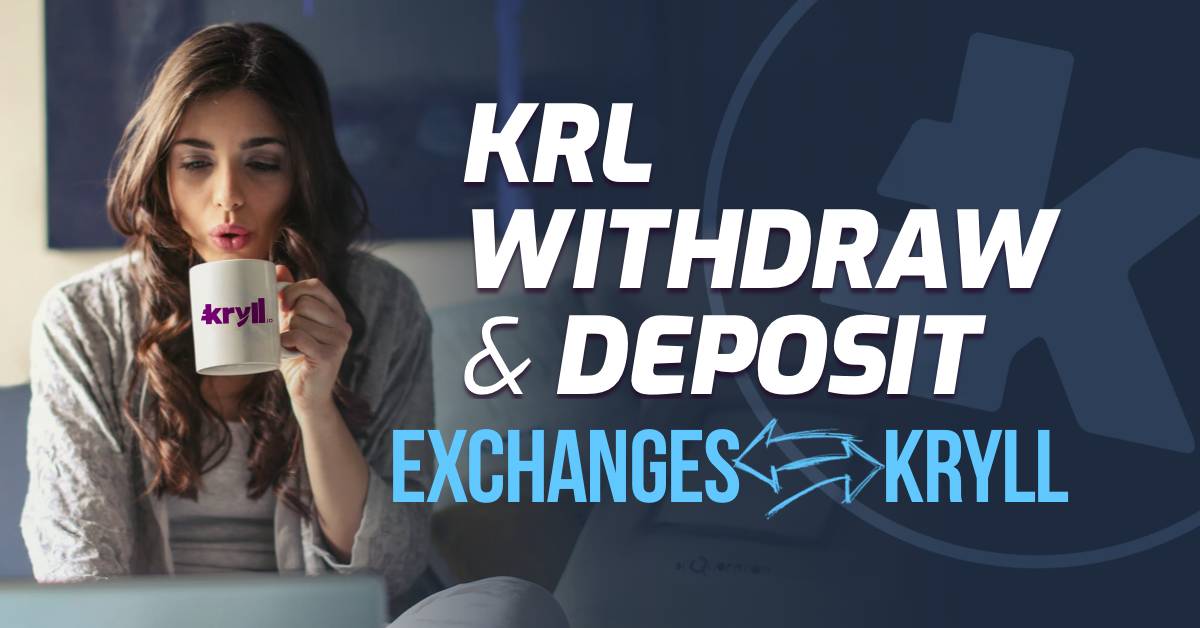 You have just acquired KRL tokens on an exchange (Liquid/Kucoin/HitBTC) and you wish to deposit them on your Kryll account in order to credit it in KRL?
It is very simple, we will take the example of the Liquid exchange.
1- Create your KRL deposit address on your Kryll account
Go to your Kryll account in the "KRL Wallet" section and click on "Deposit".

Note: The deposit of KRL is only possible after activation of your 2FA.


2- Your KRL deposit address is then created
Copy your KRL deposit address and go to your exchange in the withdrawal section.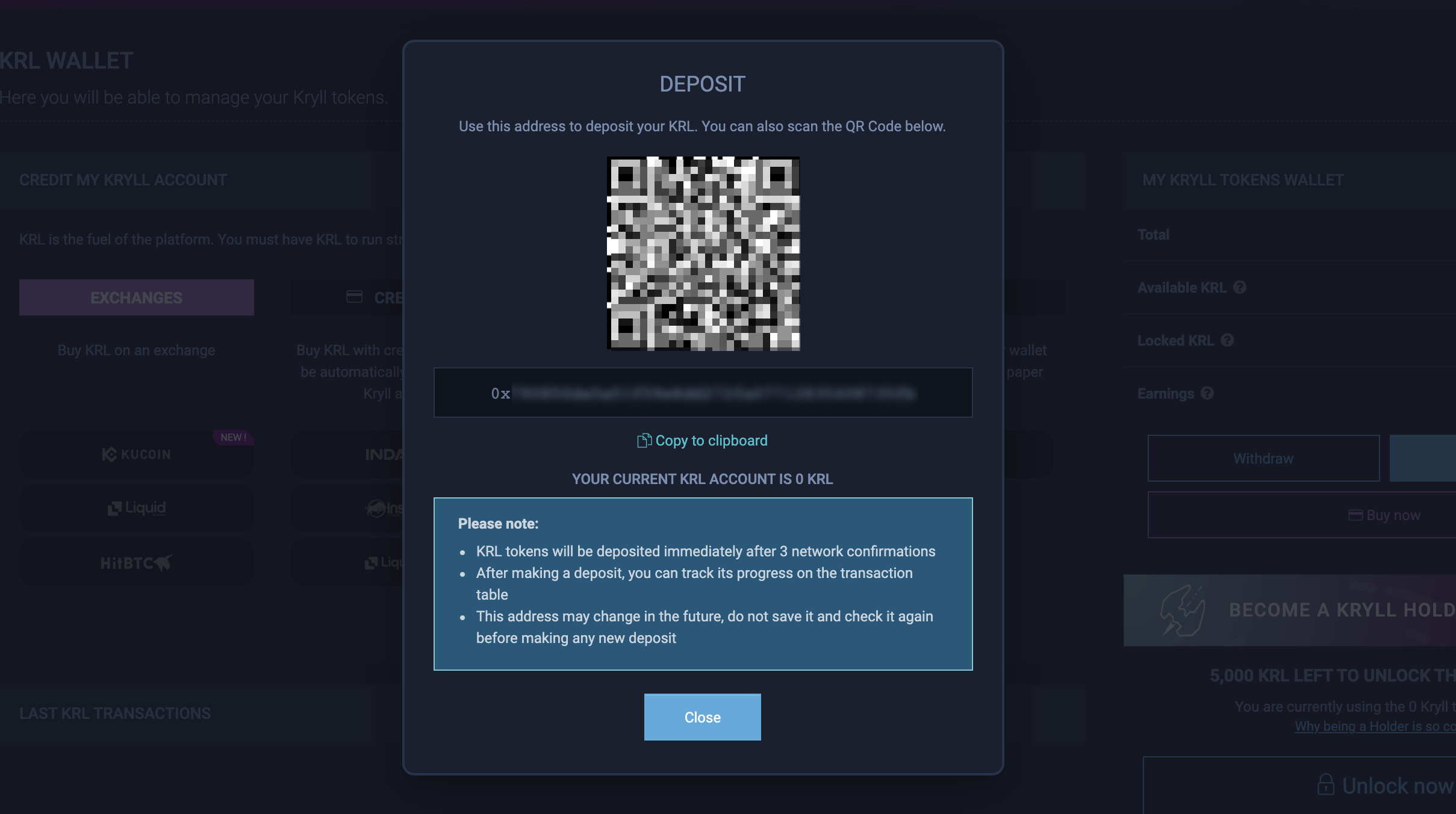 3- On Liquid, go to "Withdrawals" and choose the KRL token (direct link)
Give a name to your KRL address (label) and indicate the KRL address you copied from your Kryll account. Also input your 2FA.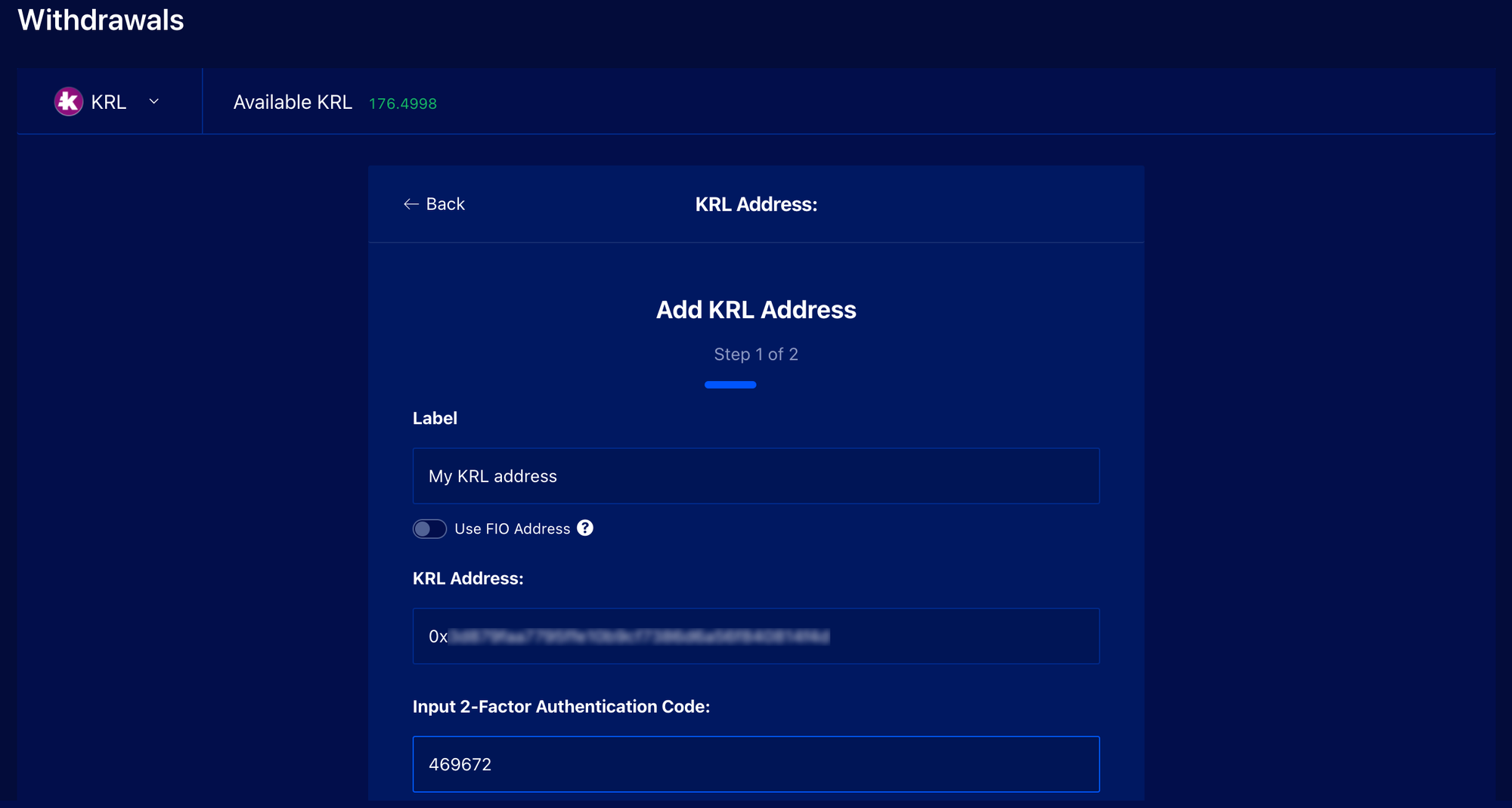 4- Validate your KRL address with the "Token Confirmation" code that you will receive by email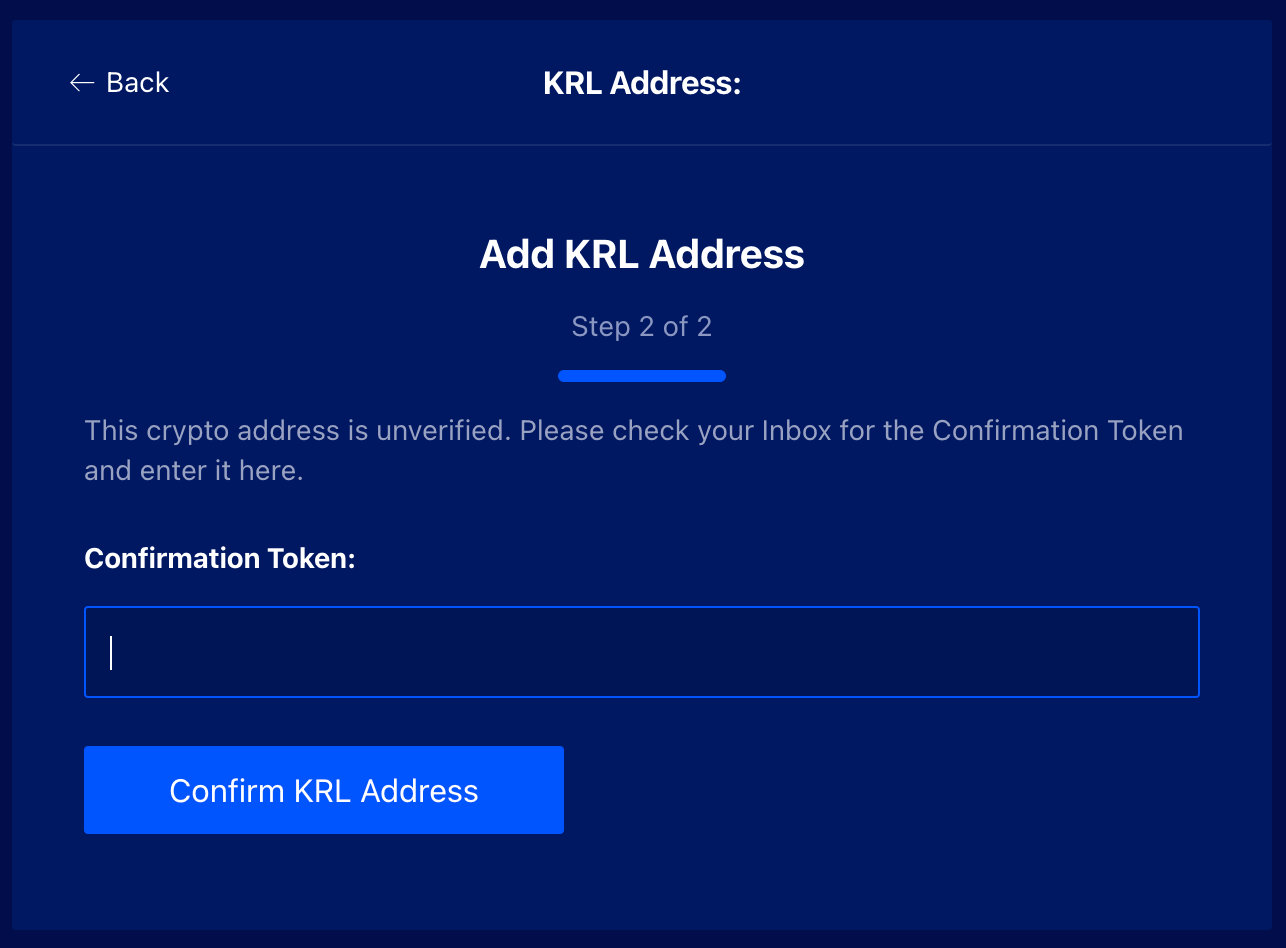 5- Your address is confirmed and you can now initiate the withdrawal of your KRL tokens
Select the KRL address you just added from the drop-down list, select the number of KRL you wish to send to your Kryll account and enter your 2FA.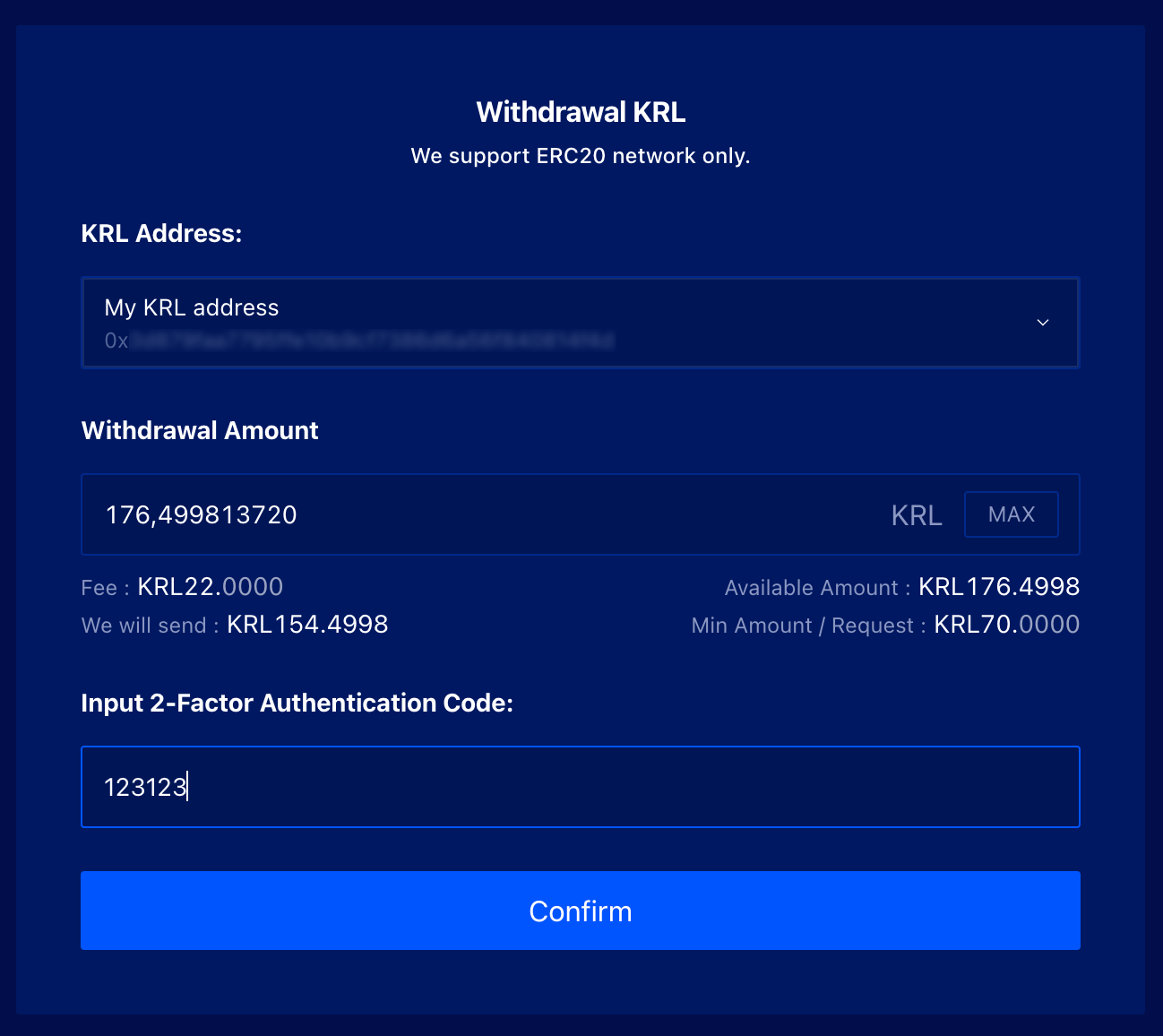 6- Last step, validate your withdrawal by clicking on "Confirm Withdrawal Details" in the email you just received
The withdrawal will then be confirmed by Liquid and sent shortly (usually a few minutes).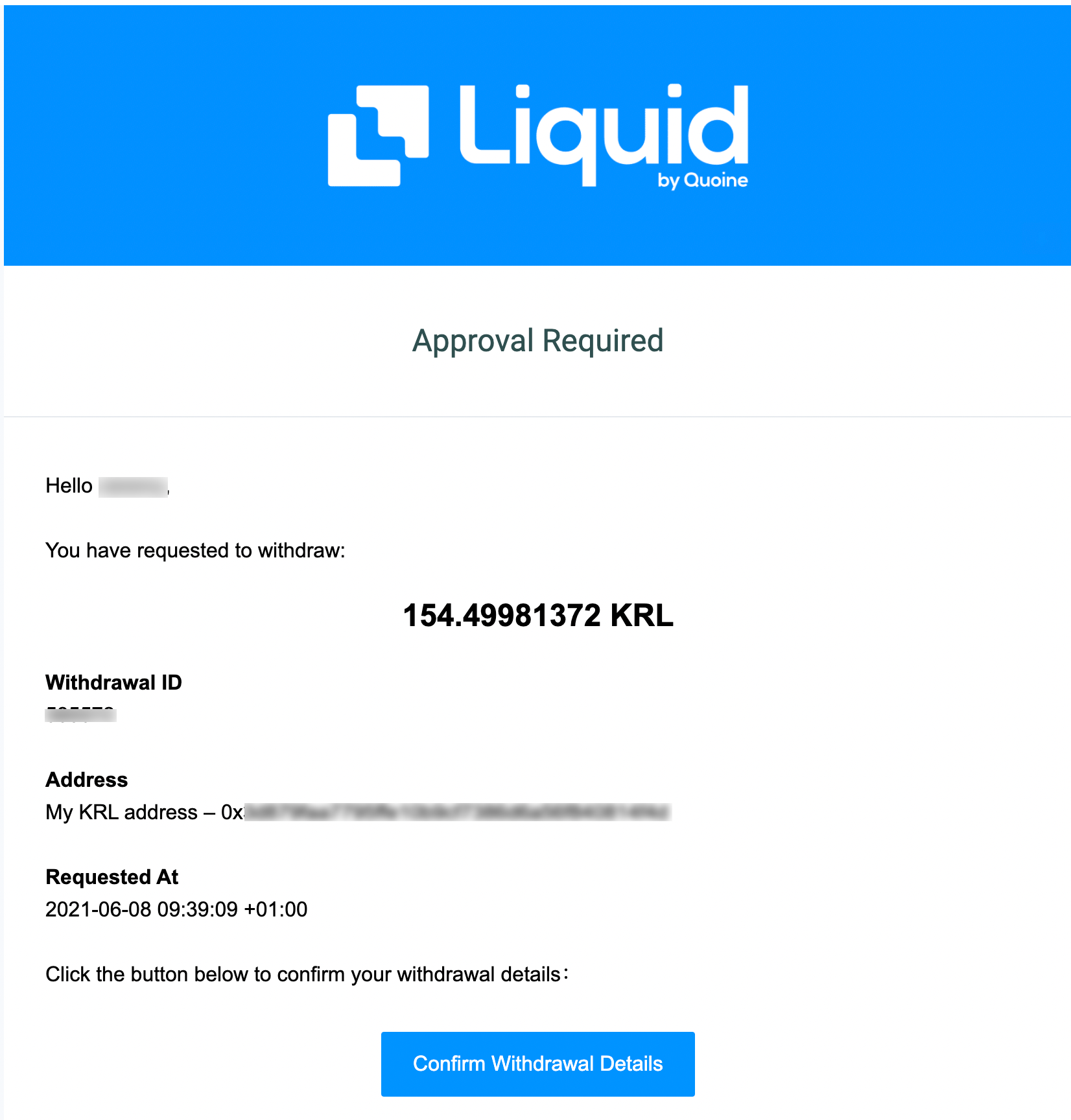 7- Once the withdrawal has been made and credited to your Kryll account you will receive a confirmation email
The KRL will then be available on your Kryll account and ready to be used to fund your strategies. You will also have a proof of deposit in the "last KRL transactions".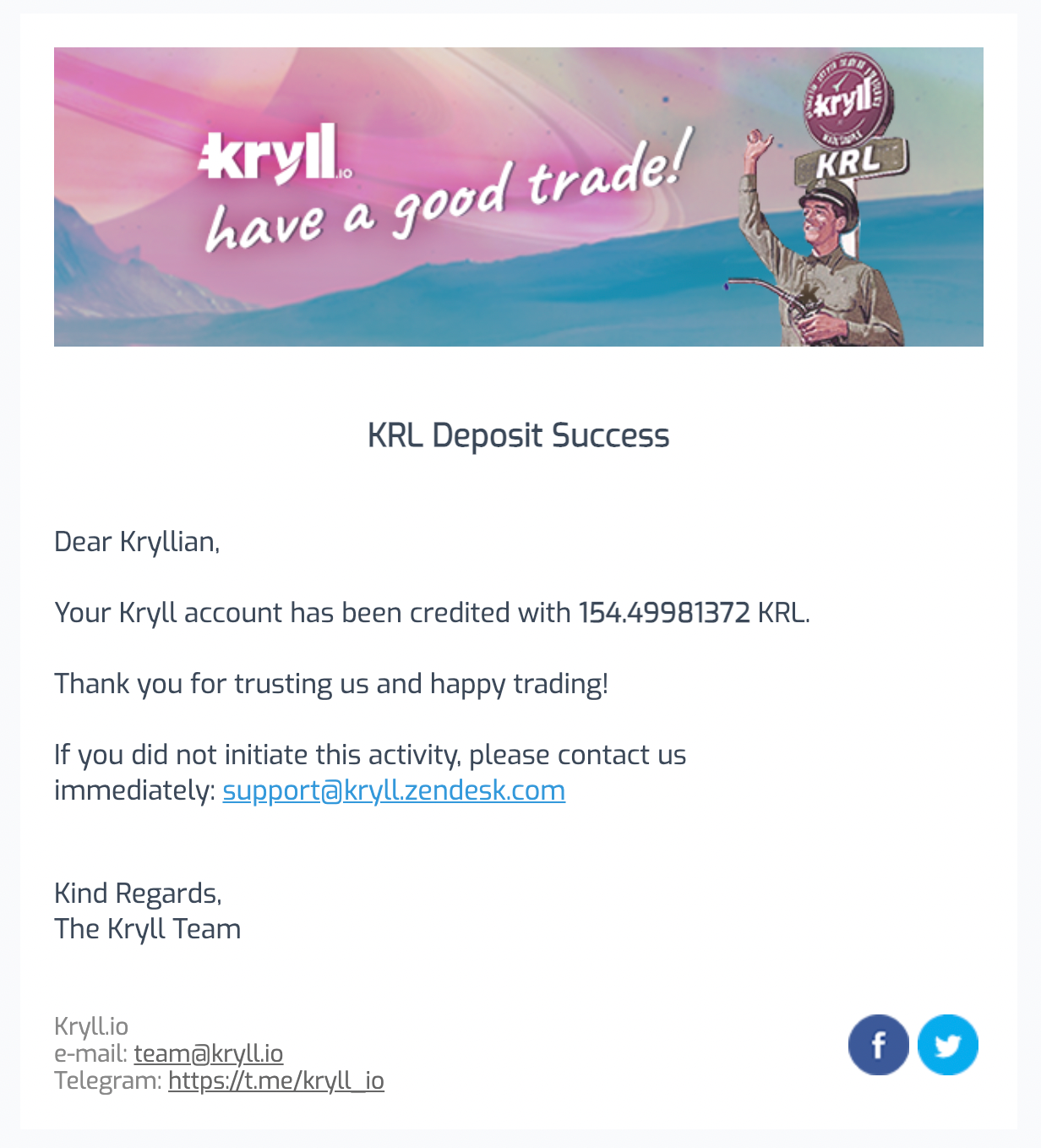 Website : https://kryll.io
Twitter : @Kryll.io
Telegram EN : https://t.me/kryll_io
Telegram FR: https://t.me/kryll_fr
Discord : https://discord.gg/PDcHd8K
Facebook : https://www.facebook.com/kryll.io
Support : support@kryll.zendesk.com