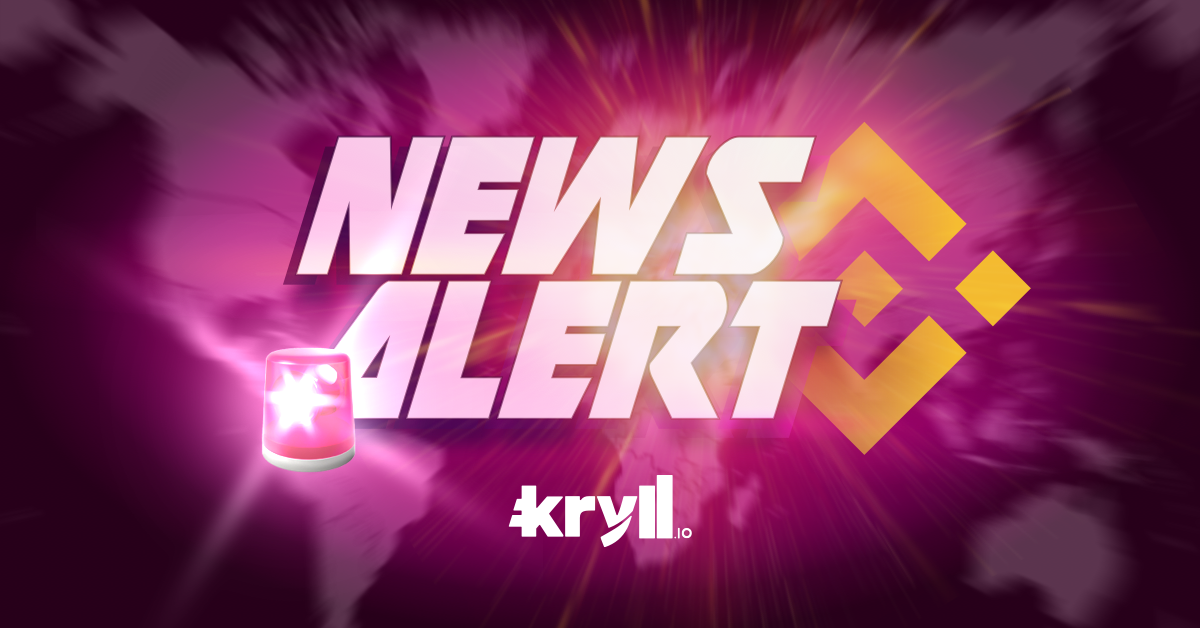 It was necessary to officially clarify this important change of Binance so that the users of the Kryll platform have a good knowledge of the situation.
Before coming back to this Binance announcement, we can briefly define KYC (Know your customer) which is the name given to the process that allows to verify the identity of the customers of a company. Knowing also that the API (Application Programming Interface) will be stated several times in the article.
Mandatory intermediate KYC and deadline of August 23rd, 2021
Binance announcement on August 6, 2021
Binance announcement on August 6, 2021: "To ensure a safe and fair trading environment for all users and remain compliant with the latest industry requirements, Binance is updating its API services to limit new API key creation by accounts that have only completed basic account verification. This update is effective starting 2021-08-09 03:00 (UTC).For accounts that have not completed intermediate verification, any existing API keys will be deactivated after 2021-08-23 00:00 AM (UTC)."
Consequences for users of the Kryll.io platform
Mandatory intermediate KYC
As of August 9, 2021, intermediate KYC is mandatory for trading via the Binance api that Kryll uses for its automated strategies.
August 23, 2021, deadline
Without a valid intermediate identity verification before August 23, 2021, old api keys will be deactivated.
Specific cases
Please note, this does not affect users who do not use Binance API services, and users can still access Binance services on the Web and App."
Now, let's go back to Binance's new intermediate(at least) KYC requirements for proper working of the Kryll platform via api keys.
Intermediate KYC steps on Binance
It includes your basic information, name, nationality and address, but adds facial verification and an identity document.
Here is an overview of the first steps:

After logging in, go to the identification category https://www.binance.com/en/my/settings/profile

Select at least "Intermediate" and follow the Binance verification steps (see the dedicated tutorial for more information)
Well done if you have completed these steps; you can now trade with Kryll!
90 day rule
Kryll makes every effort to follow Binance's rule changes.
However, for api keys created after July 8, 2021, you must manually renew the "unrestricted" option every 90 days (see photo below) from the Binance site in order for your Kryll strategies to continue to work.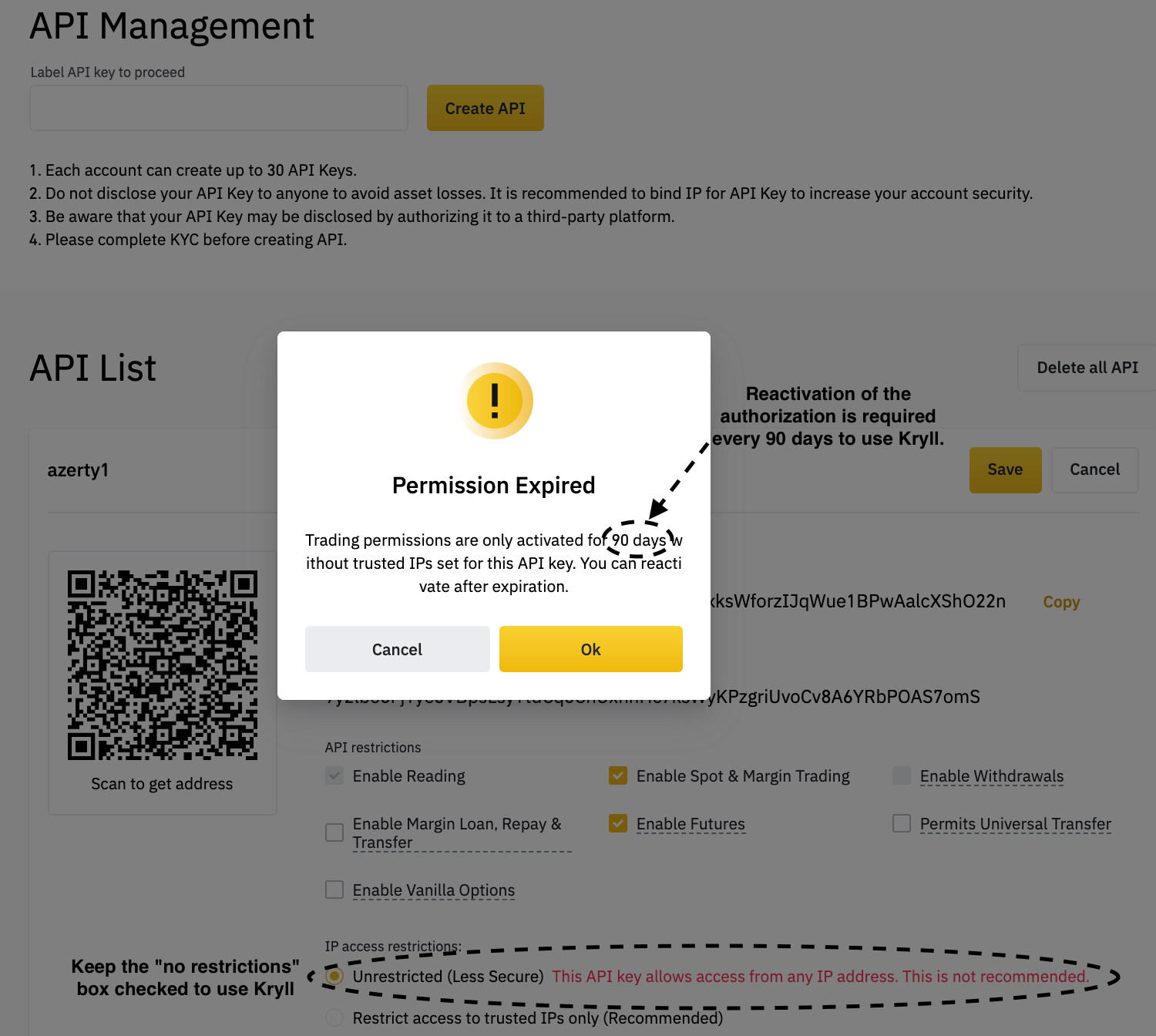 We are looking into several possibilities to adapt to this last rule in order to provide a better user experience and we will let you know when we find a better solution for automated trading with Kryll on Binance.com
N.B: as an option, you can set up an alarm to facilitate your organization and renew your authorization every 90 days.
Conclusion
With these new Binance rules, the Kryll user might wonder, "is it worth it?" to still trade automatically on Binance and its Kryll linked api.
Knowing that Binance.com is still the industry leader with high volumes and suitable for automated trading.
The global context is a growing adoption of institutional and especially retail traders who do not usually trade automatically via api, but participate in a fairly significant way in the volume.
Users will therefore be able to study the benefit/risk of automated trading on Binance via Kryll to perhaps finally validate the intermediate KYC and apply the 90-day rule.
If you do not yet have a Binance account with validated KYC without a 20% discount on trading fees, you can open a new Binance account via our dedicated tutorial and then validate your intermediate KYC.
N.B.: This is also an opportunity for some customers to ask themselves if their Binance accounts with KYC but without the -20% discount can be closed to open a new one with this discount.
Discover Binance by clicking the link after : HERE
Happy trading,
Website : https://kryll.io
Twitter : @Kryll.io
Telegram EN : https://t.me/kryll_io
Telegram FR: https://t.me/kryll_fr
Discord : https://discord.gg/PDcHd8K
Facebook : https://www.facebook.com/kryll.io
Support : support@kryll.io