Alpha version is coming soon!
Dear community, we've been quiet but the last few weeks have been very busy for the Kryll team. Here are some updates on the progress of the Kryll.io project.
Listing on Qryptos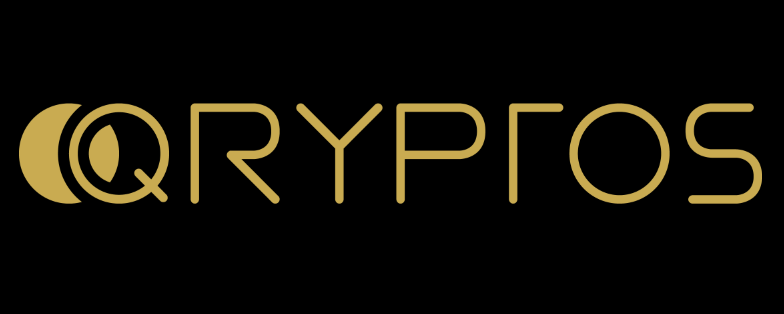 KRL token is now tradable on Qryptos (pairs: BTC/ETH/QASH) an exchange that continues to grow and that seduced us for its security approach (withdrawals are made via "cold storage") as well as for the clarity of its interface. Another small piece of information that has its importance, Qryptos will soon merge with the Quoine exchange (currently in the top 15 worldwide by trade volume).
KRL/BTC : https://app.liquid.com/exchange/KRLBTC
KRL/ETH : https://app.liquid.com/exchange/KRLETH
KRL on CoinMarketCap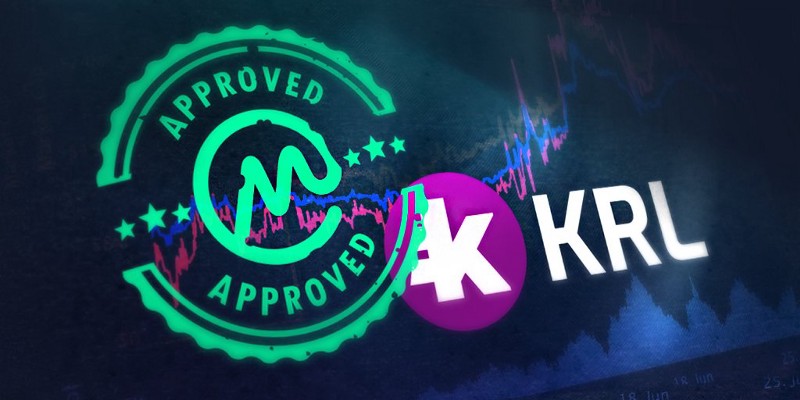 You can now find KRL on CoinMarketCap with the price in real time as well as information on the number of tokens in circulation, volume over 24 hours, etc….
Kryll (KRL) price, charts, market cap, and other metrics | CoinMarketCap
Get Kryll price, charts, and other cryptocurrency infocoinmarketcap.com
New version of the Kryll.io website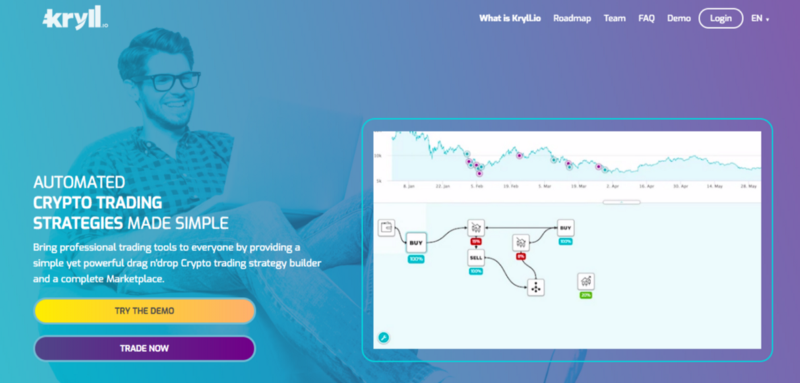 We took advantage of the summer to beautify and refresh our website.
You will find more information on the platform as well as animations from our editor. https://kryll.io
Trade live on Binance
The first Kryll strategies have been running live on Binance for several weeks with very encouraging results given the bear market context.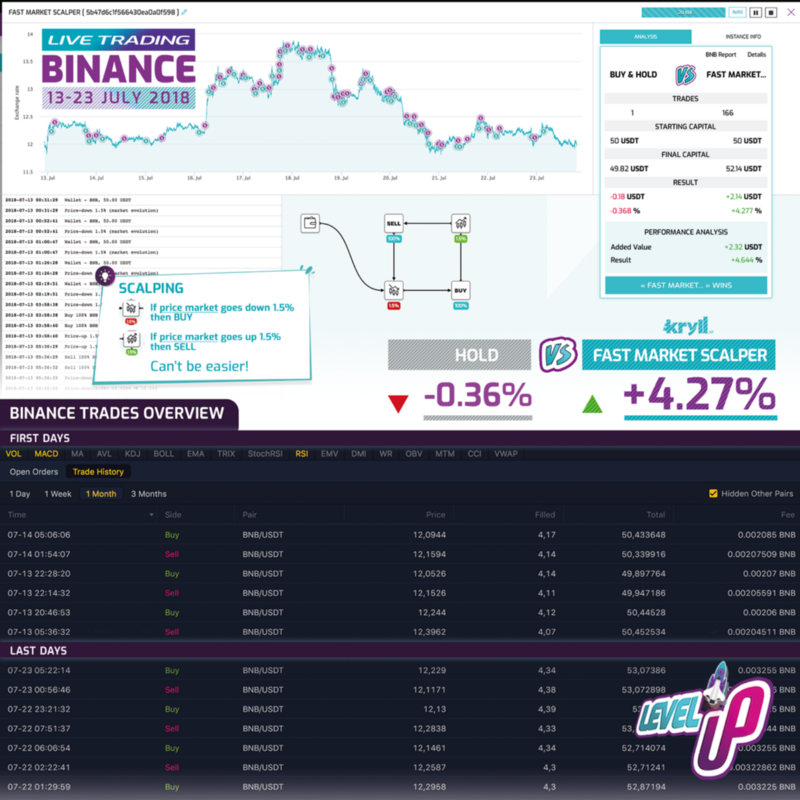 Staking edition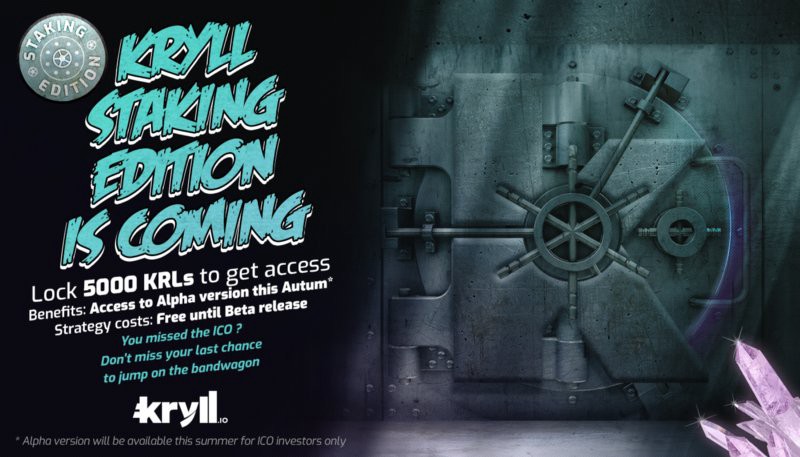 We have had a lot of feedback from people interested in using the Alpha version (Funders edition) of Kryll, however this version will be reserved for investors who supported Kryll during the ICO. That is why we have found an alternative solution by offering a Staking edition available 30 days after Funders Edition release that will be accessible by having 5,000 KRL on your account. It couldn't be easier.
Pro Mode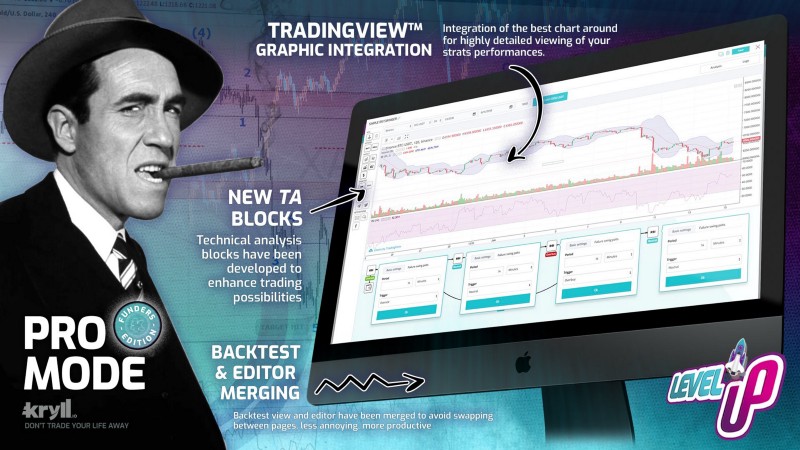 The Kryll platform will offer a "Pro" mode for those of you who prefer a more complete interface with graphics integration of TradingView™. This option will be available at no extra fee.
KRL on Etherscan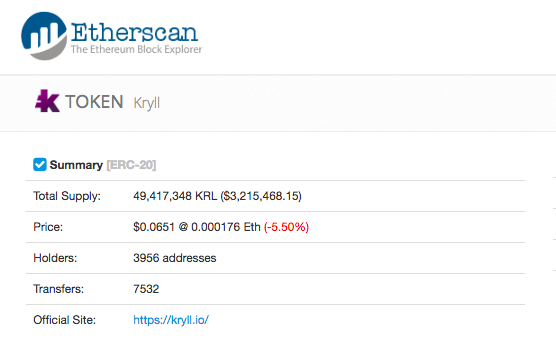 The KRL logo now appears on Etherscan with all the information about the token, including its value in dollars (compared to ETH) in real time ! Isn't it beautiful ? (link)
Alpha version of the platform on rails
No holidays this summer for our technical team who is busy offering us a full alpha version that will integrate live trading on the first exchanges that Kryll will support. You will soon have more information on this. The alpha will come during the next weeks, so stay tuned!
Thanks to the whole community for their unfailing support, see you in the coming days for new informations!
Our website: https://kryll.io
Twitter : https://twitter.com/kryll_io
Telegram : https://t.me/kryll_io
Facebook: https://www.facebook.com/kryll.io