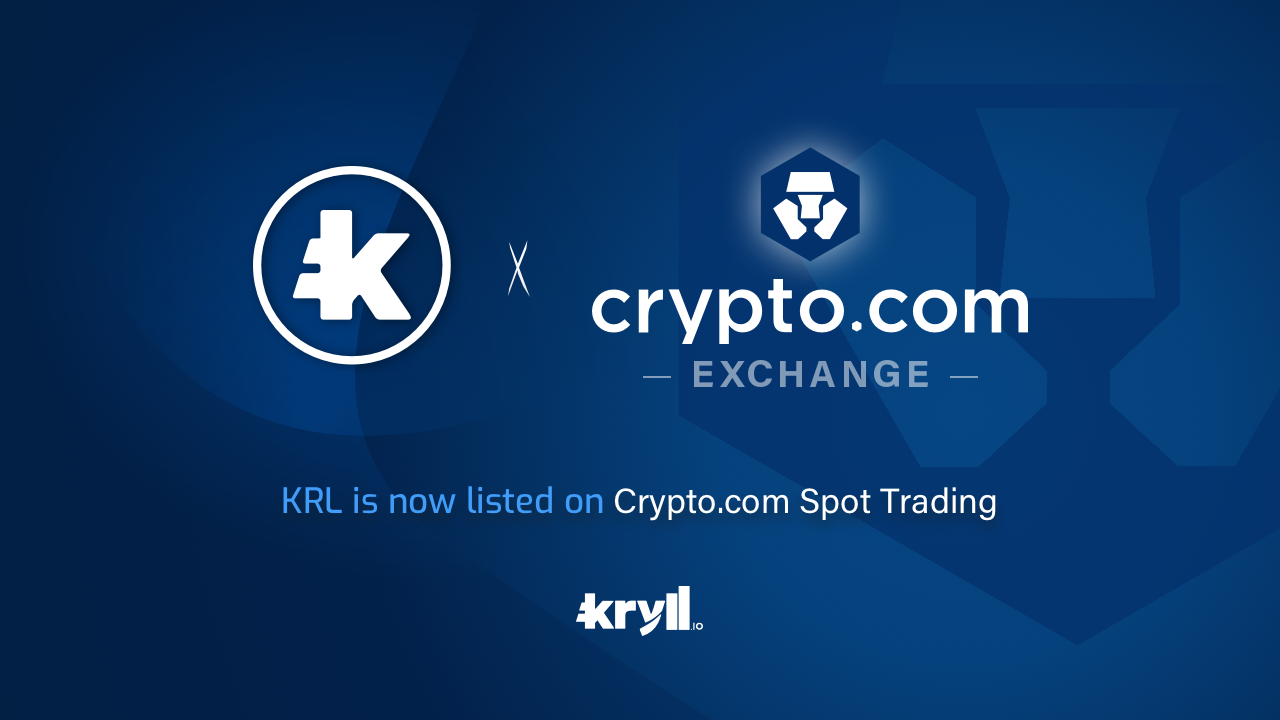 We continue our progress to meet our communities needs and lead the evolution in automated trading. And it is with great joy that the Kryll team announces the arrival of the KRL token on Crypto.com! We believe this listing will help fulfil the aim of making KRL more accessible to the crypto community and decentralized.

Thanks to our new partners at Crypto.com, the Kryll token (KRL) is now available for spot trading on the Crypto.com platform and also on Crypto.com's mobile app on the KRL/USDT pair. This is the beginning of a long term collaboration, and more good news is to come soon.

Find out more about Crypto.com by clicking on the link below: HERE
Note: Trading on the Kryll platform using KRL pairs (KRL/USDT, KRL/BTC, KRL/ETH) is free on Bybit, KuCoin, Coinbase Pro, Liquid and HitBTC exchanges.
About crypto.com

Founded in 2016, Crypto.com has become, in just a few years, a major and international player in the cryptocurrency world.  

The platform is a comprehensive and includes users with the benefits of using Crypto.com, Crypto.com Exchange, Crypto.com DeFi Wallet, DeFi Swap, Crypto Earn, Crypto Credit application, as well as an NFT marketplace.

Crypto.com works with regulatory institutions around the world and aims to provide you with the most convenient, fast, and secure way to buy, sell, trade, and spend your cryptocurrencies.

The Crypto.com app allows its users to buy over 130 cryptocurrencies at true market cost, earn interest on your crypto, manage their Crypto.com Visa cards, and easily make crypto payments.  The company's Crypto.com DeFi wallet is not a custodian, so users can have full control of their private keys, something that is essential today to ensure maximum security for its users.

Happy Trading,
Website : https://kryll.io
Twitter : @Kryll.io
Telegram EN : https://t.me/kryll_io
Telegram FR: https://t.me/kryll_fr
Telegram ES: https://t.me/kryll_es
Discord : https://discord.gg/PDcHd8K
Facebook : https://www.facebook.com/kryll.io
Support : support@kryll.io