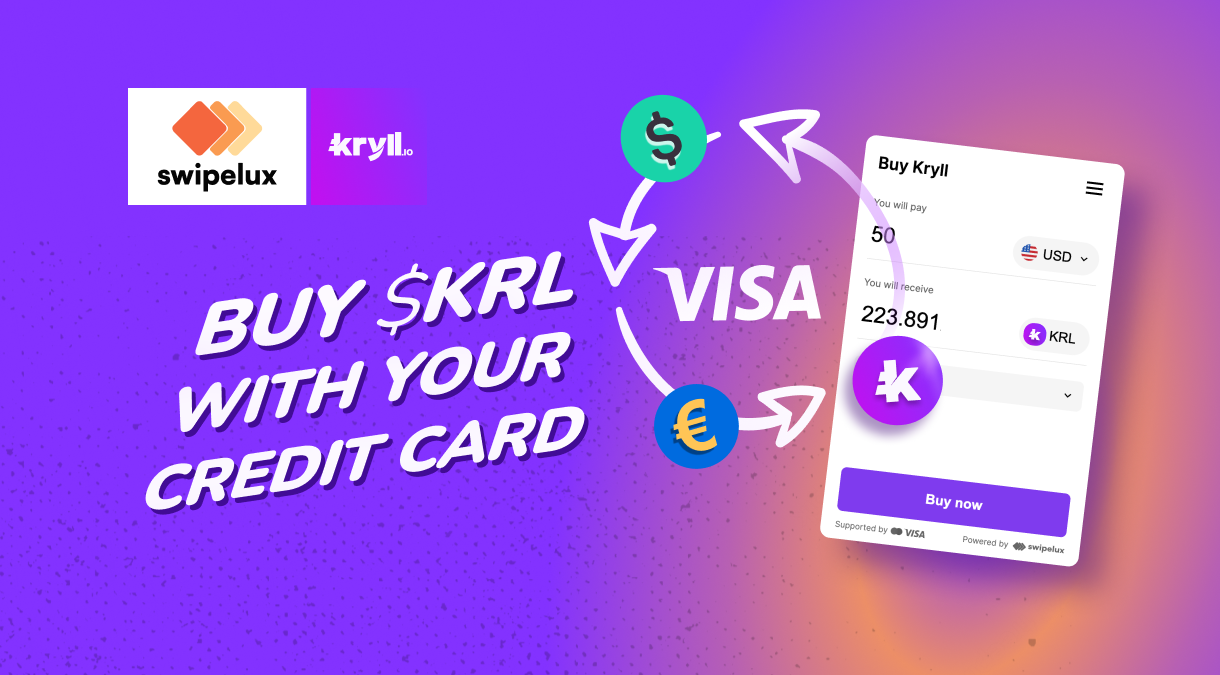 We are happy to unveil the Kryll Swipelux Integration, in our efforts to enhancing the user experience on the Kryll platform.
We've seamlessly integrated Swipelux, a leading fiat-to-crypto payment gateway widget, to provide an effortless and straightforward process for purchasing KRL tokens using your credit or debit card. With this integration, the acquired KRL tokens are instantly deposited into your account, primed for use on our platform.
Swipelux, with its user-centric approach, has been a game-changer in the crypto space, offering a simplified token purchase process. Here's what Kryll users can now benefit from:
Global Accessibility: Catering to over 40 countries and supporting 75 fiat currencies, the KRL token purchase has been made increasingly accessible to users across the globe.
Secure and Easy Token Purchase: Dive into a hassle-free and secure token purchasing experience, ensuring peace of mind with every transaction.
This integration is a testament to our unwavering commitment to refining and simplifying the user experience on Kryll. Our goal is to make crypto trading more accessible and convenient for everyone, and with the Swipelux integration, we're one step closer to achieving that. Experience the ease of buying KRL tokens with Swipelux on Kryll and leverage a robust set of features to fine-tune your trading strategies.
---
How to buy KRL from Kryll.io by credit card with Swipelux
Click here to follow our step by step tutorial on how to buy KRL thanks to the Swaplux integration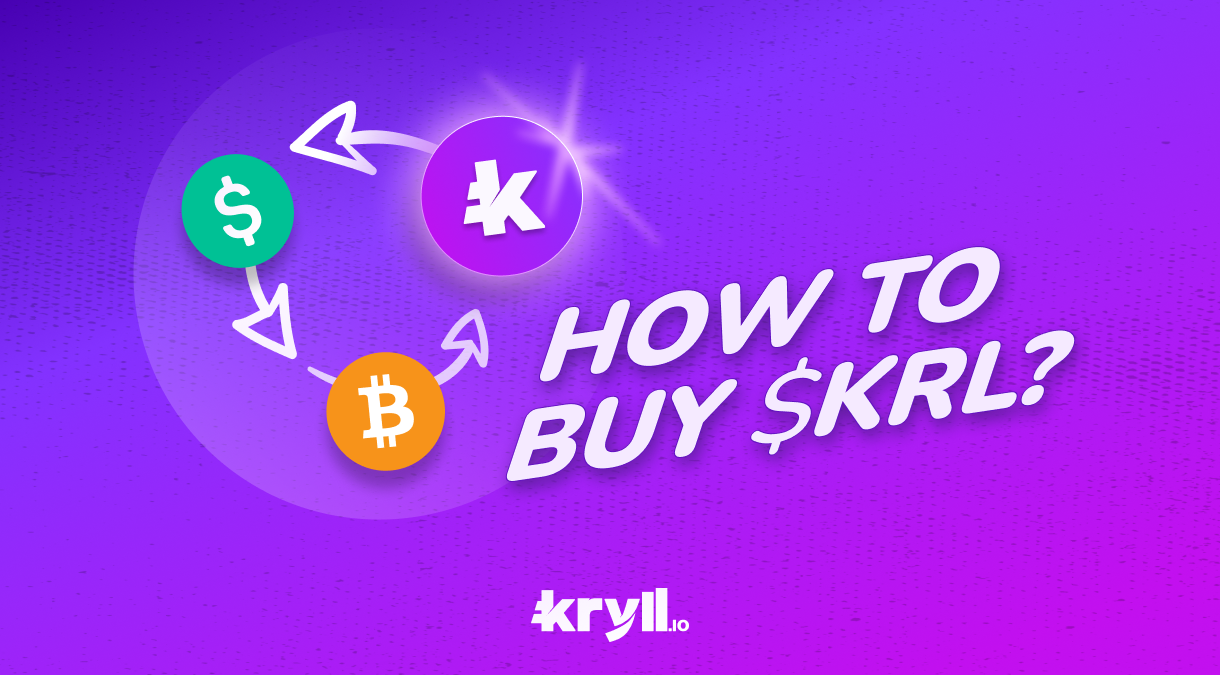 ---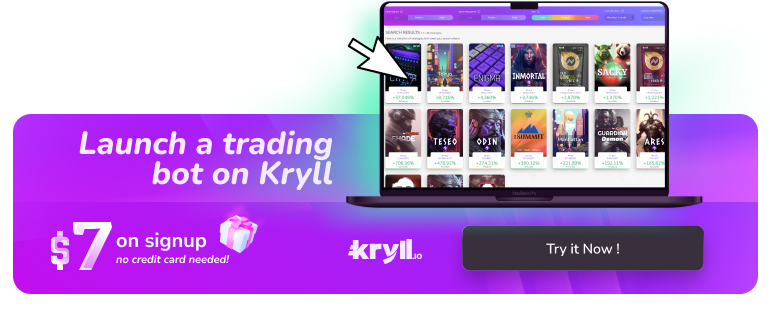 Happy Trading,
Website: https://kryll.io
Twitter: @Kryll_io
Telegram EN: https://t.me/kryll_io
Telegram FR: https://t.me/kryll_fr
Telegram ES: https://t.me/kryll_es
Discord: https://discord.gg/PDcHd8K
Reddit: https://reddit.com/r/Kryll_io
Facebook: https://www.facebook.com/kryll.io
Support: support@kryll.io