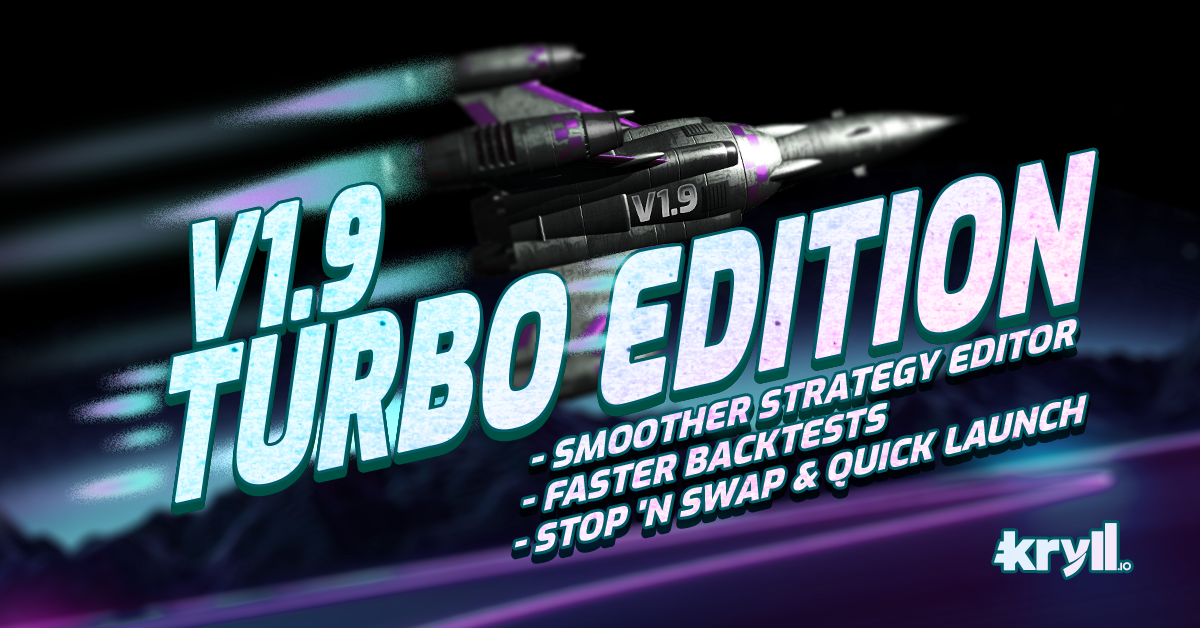 As usual, you ask for it, Kryll delivers.
Kryll's team works tirelessly to meet the expectations of its users.
For this version 1.9 we have completely redesigned the backtest calculation algorithm to reach performances up to 10x the speed of the previous version! The editor is more fluid and we have added a feature (Stop'n Swap) to convert the crypto-currency of your strategy portfolio when you shut down.
This Turbo edition includes:
Turbo Mode for Backtesting!
Both publishers and users can now perform Backtests (testing performance on past data) up to 10x faster to test strategies performance.

Kryll has the most complete free backtests in the world thanks to its Cloud technology with:
- Up to 7 years of history data
- Granularity up to 1 minute
- Unlimited and FREE backtests

Note for publishers: Turbo mode is triggered from 50 blocks, you can however activate/deactivate it by pressing the 'o' key.
Smoother Strategy Editor
You can now work more flexibly with the editor, we have optimized the creation of strategies so that it remains pleasant to work even with more than a hundred blocks. The CPU consumption has also been greatly reduced, enough to relieve your computer's processor.
Stop 'n Swap, convert your tokens once you stop your strategy
Another great feature is the ability to convert your strategy portfolio when you stop the strategy, for example if you launch a strategy on the BTC/USDT pair, when you stop it you may still have BTCs. You can then simply switch everything to USDT as shown in the example below.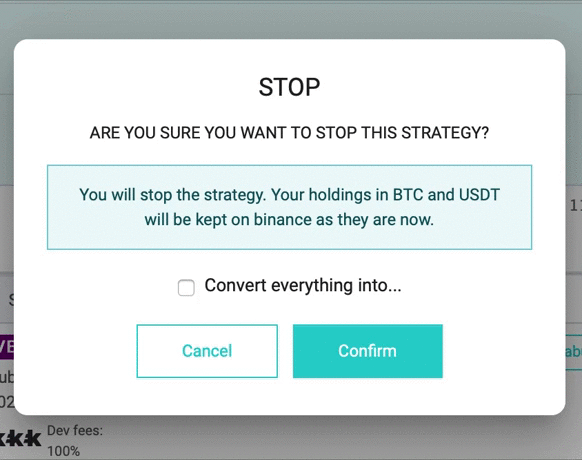 You can find a detailed tutorial on how to use the Stop 'n Swap at this address: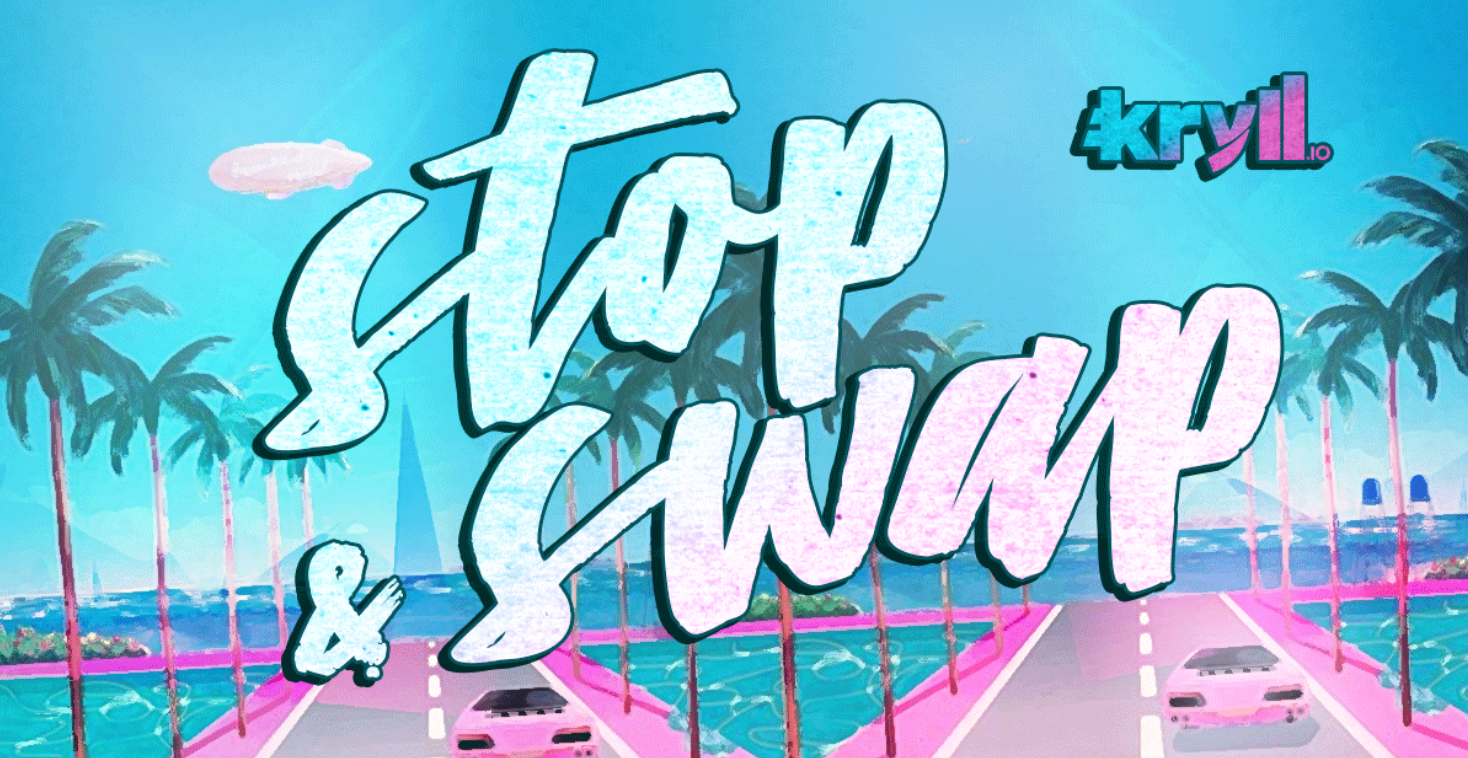 - Quick Launch
Many people in the community wanted a faster way to launch strategies so we added the possibility to launch a strategy from the Backtests page but also directly from the MarketPlace.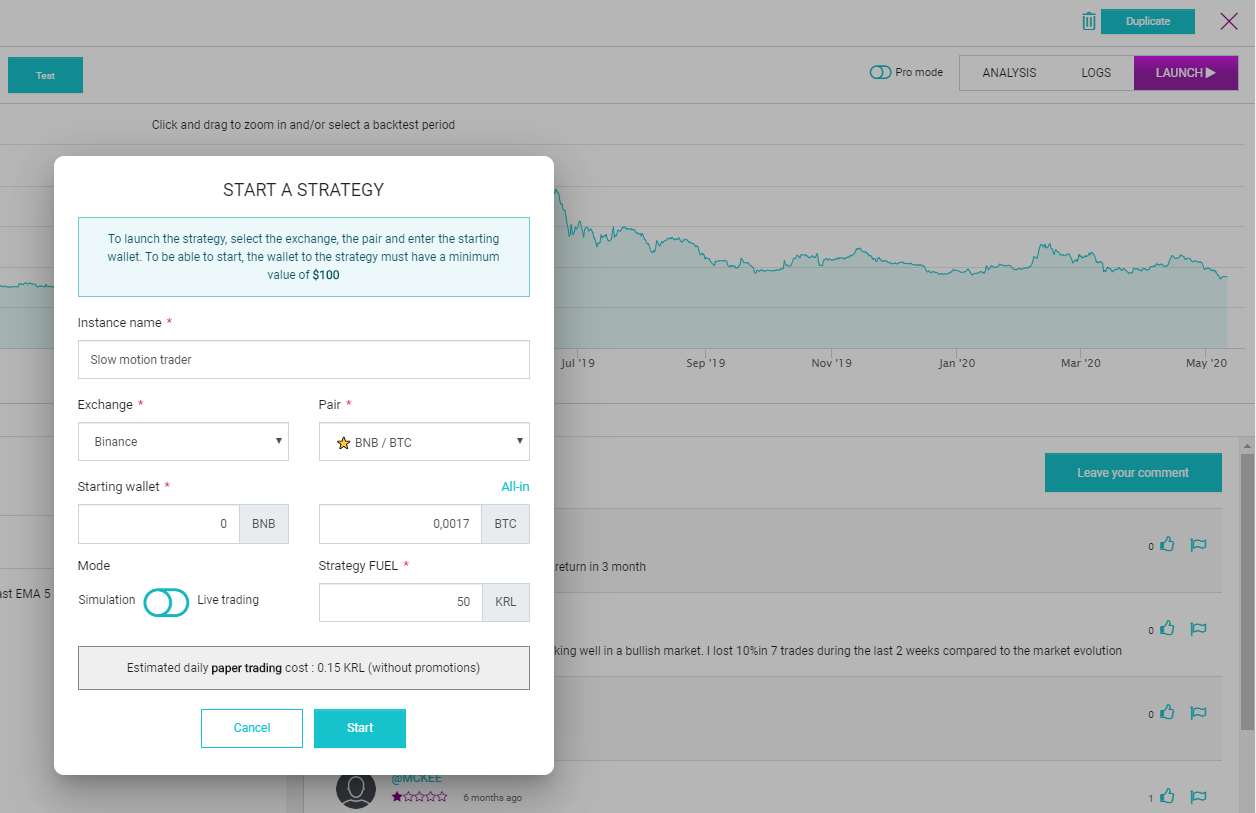 Happy trading!
Website : https://kryll.io
Twitter : @Kryll.io
Telegram : https://t.me/kryll_io
Discord : https://discord.gg/PDcHd8K
Facebook : https://www.facebook.com/kryll.io
Support : support@kryll.zendesk.com