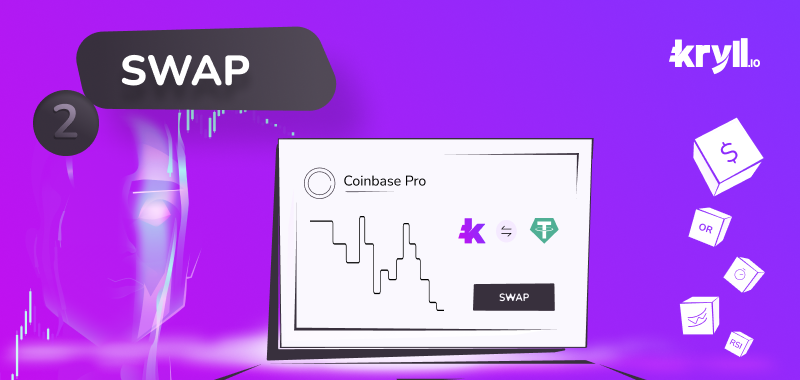 Kryll.io's goal has always been to simplify the life of its users!
Thanks to SWAP, it is now possible to exchange your tokens on all your exchanges in just a few clicks from a single location and in a totally FREE way (excluding exchange fees).
Retrouvez ce tutoriel en Français ici
---
The Swap on Kryll.io
There's no need to go logging in on all your exchanges, no more entering your 2FA keys in a rush, and no need to waste your time thanks to our SWAP function you are ready to act quickly on any market movements.
To do so, go to the Swap page from the side menu or from the "Porfolio" page on the Kryll platform.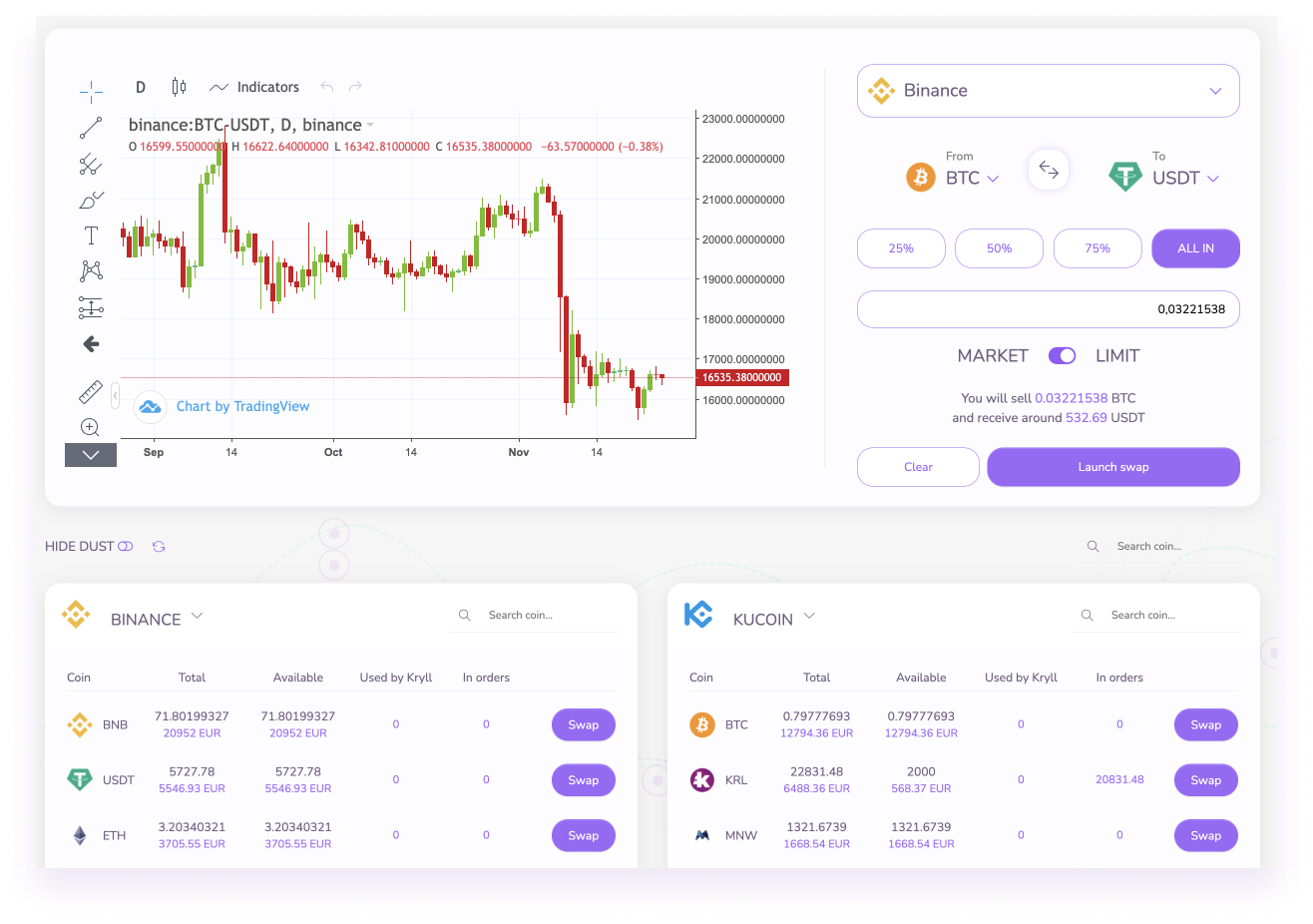 Here you will be able to choose which asset to trade, sell into and choose your amount: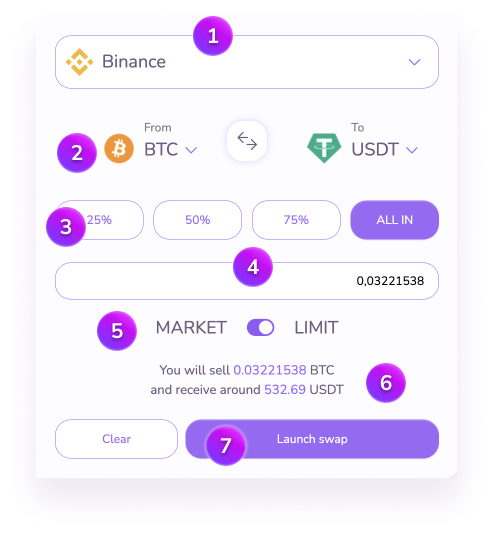 Choose your exchange (1), the asset you want to convert and what you want to convert it into (2), choose the amount you want to exchange (3) and (4) and whether you want to convert it at market price or set a price limit (5). All that's left is to validate your action (7) after having verified your transaction (6) and the swap is done.
The Swap on the Mobile Application
The swap is also available on the mobile application. In order to gain even more reactivity and flexibility you can download the Kryll app on your iOS or Android app.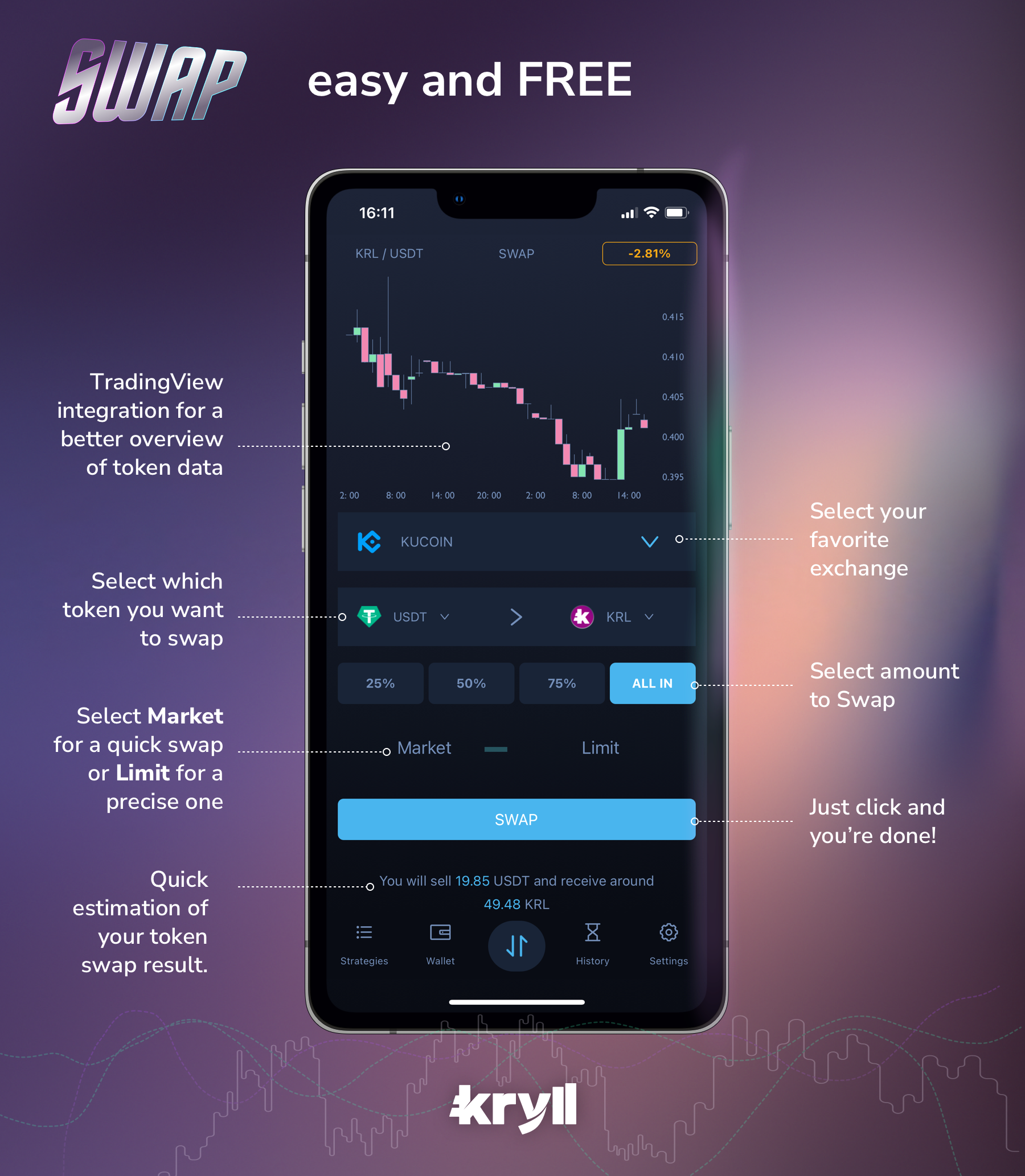 You are now ready to swap your tokens directly from the palm of your hand.
---
Feel free to join us on our Telegram and Discord groups as well as on our social networks to share your opinion and feedback on the Kryll.io platform.

Happy Trading,
Website : https://kryll.io
Twitter : @Kryll.io
Telegram EN : https://t.me/kryll_io
Telegram FR: https://t.me/kryll_fr
Telegram ES: https://t.me/kryll_es
Discord : https://discord.gg/PDcHd8K
Facebook : https://www.facebook.com/kryll.io
Support : support@kryll.io