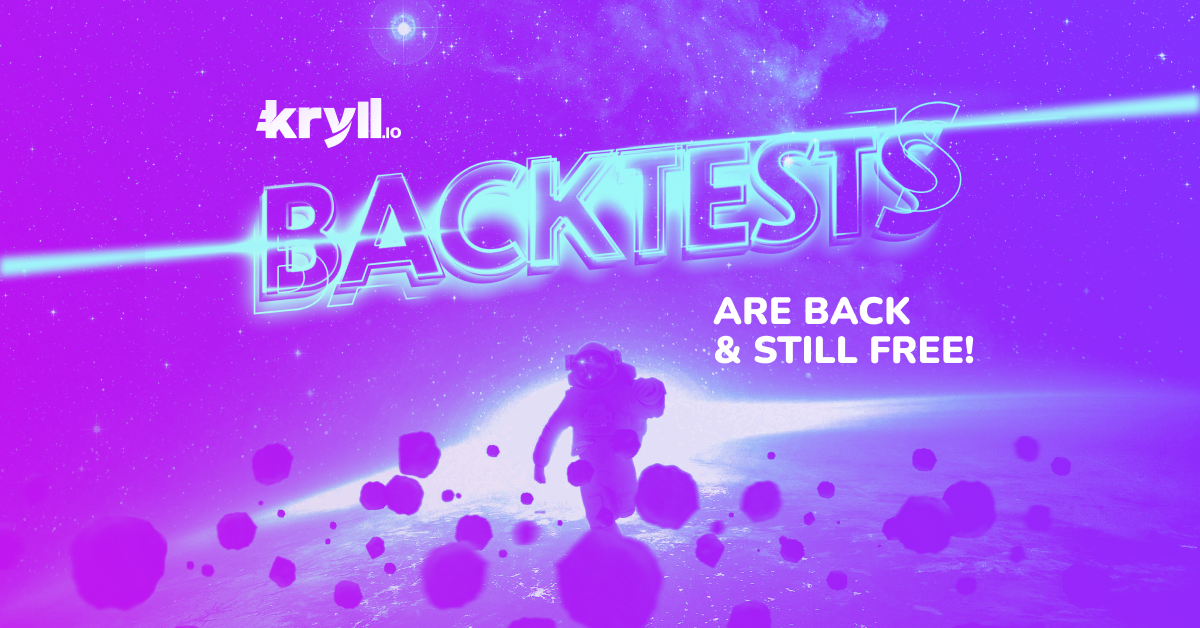 Yes you read it right! The backtests are back in the v2.1 update, and they are still free to use for users on the Kryll.io platform.

You had missed them and here they are again available, the backtests are essential to analyze the behavior of a strategy over a period of time and see if it corresponds to what you expect from a 100% automated trading bot.
What's new in this 2.1 update:
Return of backtests (if option is activated by the publisher)
New Publisher dashboard
Strategy's private sharing

To clarify, the Publishers of the strategy will have the choice to allow access to the backtests on their strategies, so don't be surprised if some strategies present on the marketplace on Kryll.io don't have the option to run the backtest with some strategies.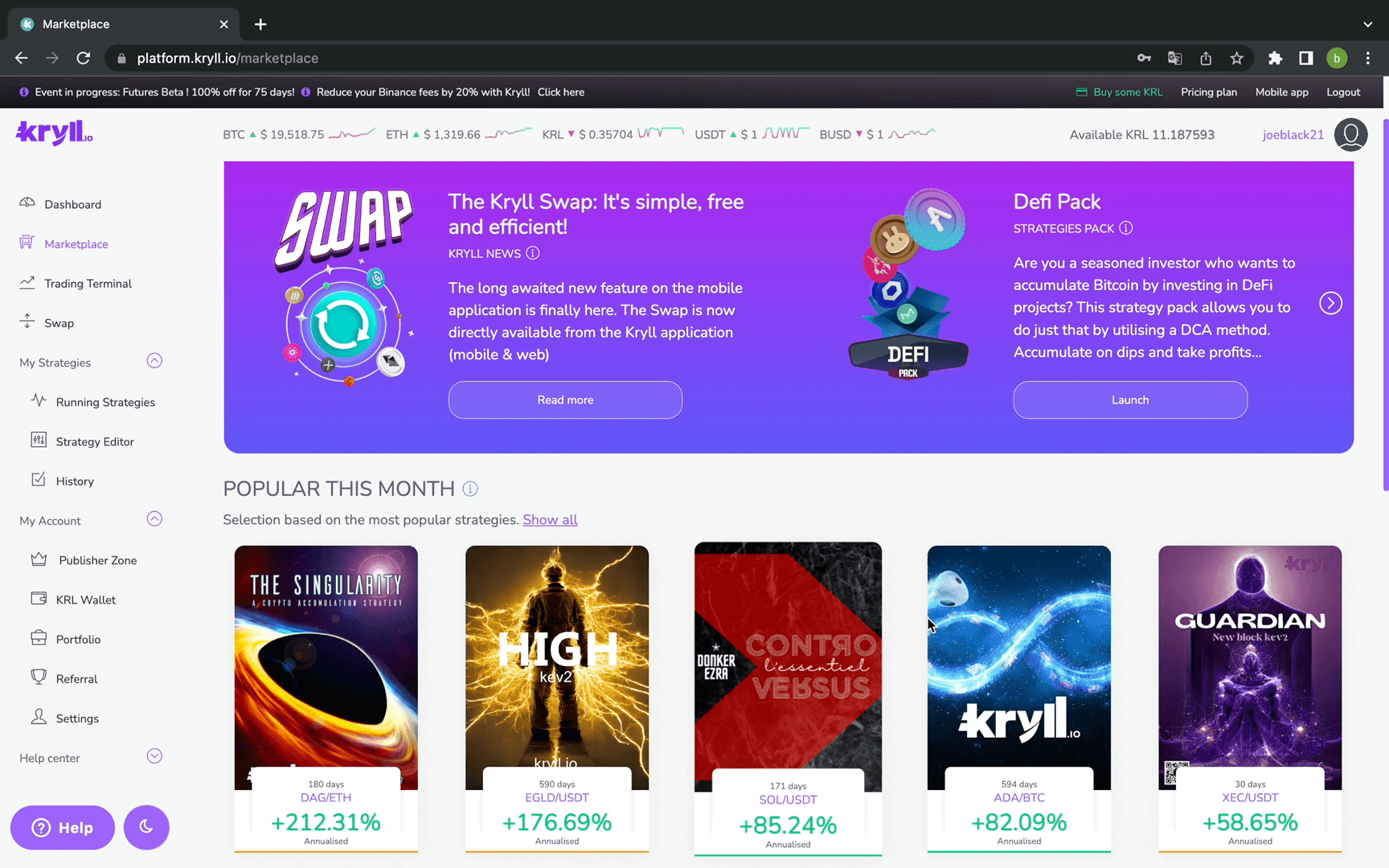 As you know we care about the feedback and advice of our community and we upgrade the platform according to users needs. The backtests are only the tip of the iceberg of new features that will soon arrive at Kryll.io, we advise you to stay connected on the various networks and do not hesitate to give us your feedback on the platform, the strategy editor and the strategies that are in the Marketplace v2 (see article).

If you want to have more information on the functioning of the backtests do not hesitate to follow our dedicated article:

The differences between Backtesting and Live trading

How to read and understand your Backtest results

Happy Trading,
Website : https://kryll.io
Twitter : @Kryll.io
Telegram EN : https://t.me/kryll_io
Telegram FR: https://t.me/kryll_fr
Telegram ES: https://t.me/kryll_es
Discord : https://discord.gg/PDcHd8K
Facebook : https://www.facebook.com/kryll.io
Support : support@kryll.io