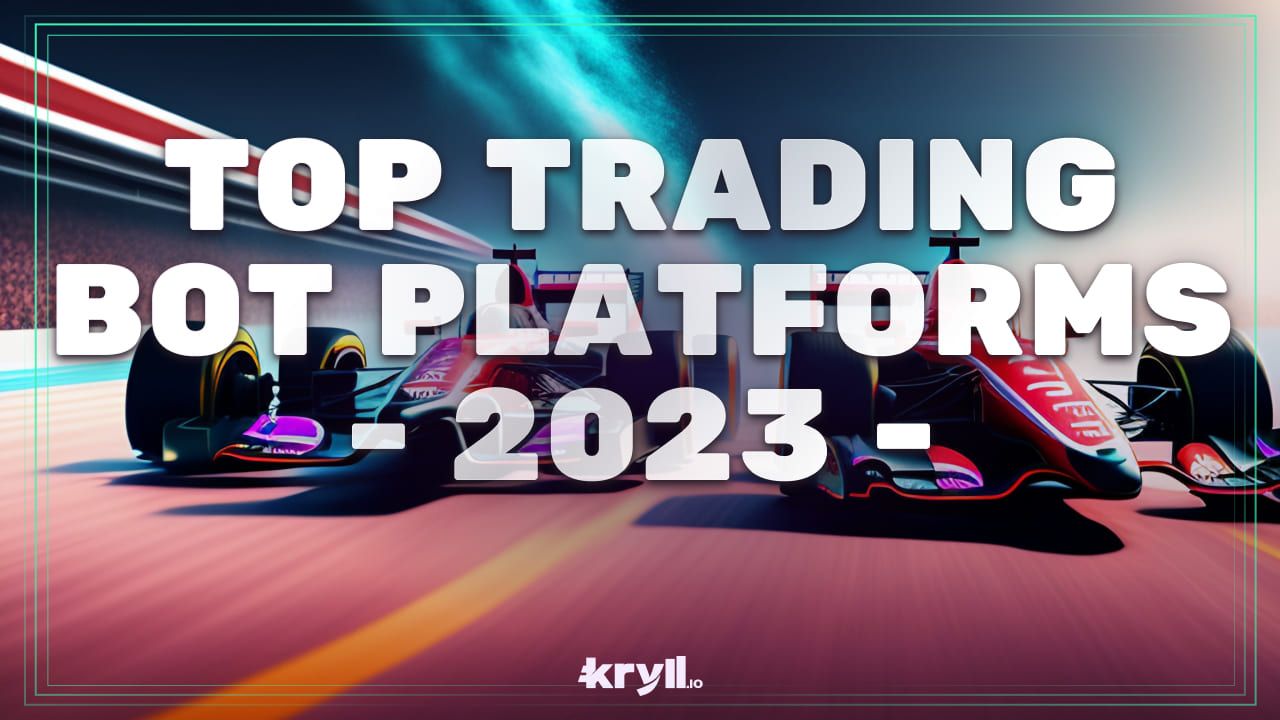 In the world of cryptocurrency trading, these bot platforms automatically let you trade one or more cryptocurrencies across various platforms on behalf of their users. To maximize trading profits and automate trading strategies, it's essential to know the top crypto trading bot platforms in 2023. We have compiled a list of the top 10 crypto trading bot platforms, with Kryll.io taking the number 1 spot.

1. Kryll.io
Kryll.io is a powerful and user-friendly crypto trading bot platform that allows users to create, test, and deploy automated trading strategies. The platform offers a drag-and-drop interface, making it easy for both beginners and experienced traders to create customized trading strategies. Kryll.io supports several major cryptocurrency exchanges, including Binance, Coinbase, KuCoin, Bybit, Kraken, and more.

2. Coinrule
Established in 2017, Coinrule is a cloud-based trading bot run by a UK-based team. The platform connects to several cryptocurrency exchanges and offers over 7,000 trading strategies for users to create multiple trading rules.

3. Pionex
Featuring 16 free in-built trading bots, Pionex helps users make profits trading cryptocurrencies for a small 0.05% trading fee. The platform is known for its seamless automation and ease of use.

4. Trality
Trality is a European FinTech company specializing in automation, offering investors access to high-quality crypto trading bots with just a few clicks. With features like the Python Code Editor and the Bot Marketplace, Trality allows users of all experience levels to automate their investment strategies or rent strategies developed by expert quantitative analysts.

5. NAGA
NAGA is an excellent platform for trading cryptocurrencies, allowing users to set up automatic copy trading to follow expert traders. With a minimum deposit of $250, NAGA's copy trading bot enables inexperienced traders to profit from investments with regular or fixed returns, thanks to auto-copying traders who offer predictable strategies.

6. eToro
eToro's copy trading platform allows users to follow other crypto traders for free or for a fee. Users can view portfolios, profits, and other information from their followed traders, providing valuable insights into trading strategies.

7. CryptoHopper
CryptoHopper is a cloud-based crypto trading bot that uses external signals and an algorithmic trading approach to execute intelligent trades. Compatible with nine different cryptocurrency exchanges, CryptoHopper offers a versatile trading experience.

8. 3Commas
3Commas provides 21 trading bots that enable traders to leverage the best of 18 major cryptocurrency exchanges. These bots are adaptable and reliable, capable of adjusting to any market conditions and tailored to fit specific trading strategies and investment goals.

9. TradeSanta
TradeSanta is a cloud-based crypto trading software suitable for both novice and experienced traders. It can be connected to various cryptocurrency exchanges, including Binance and Huobi, providing round-the-clock trading opportunities.

10. Shrimpy.io
Shrimpy allows users to trade and track portfolios across 16 exchanges from a single platform. With multiple indicators and strategies, the platform enables trade automation or crypto bot trading. Users can automatically rebalance their portfolios by following other accounts, ensuring dynamic portfolio management.

Disclaimer: The information provided in this article is solely the author/advertisers' opinion and not investment advice.
---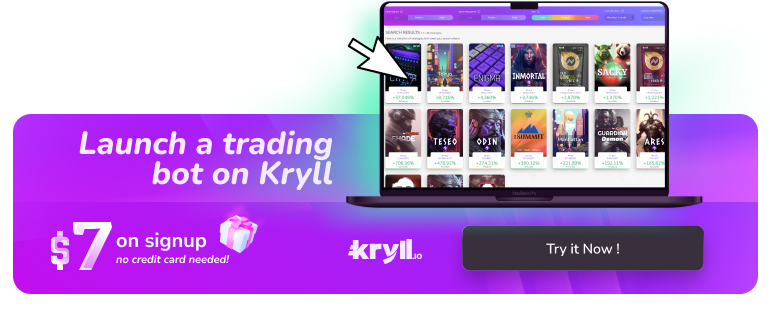 Happy Trading,
Website: https://kryll.io
Twitter: @Kryll_io
Telegram EN: https://t.me/kryll_io
Telegram FR: https://t.me/kryll_fr
Telegram ES: https://t.me/kryll_es
Discord: https://discord.gg/PDcHd8K
Reddit: https://reddit.com/r/Kryll_io
Facebook: https://www.facebook.com/kryll.io
Support: support@kryll.io