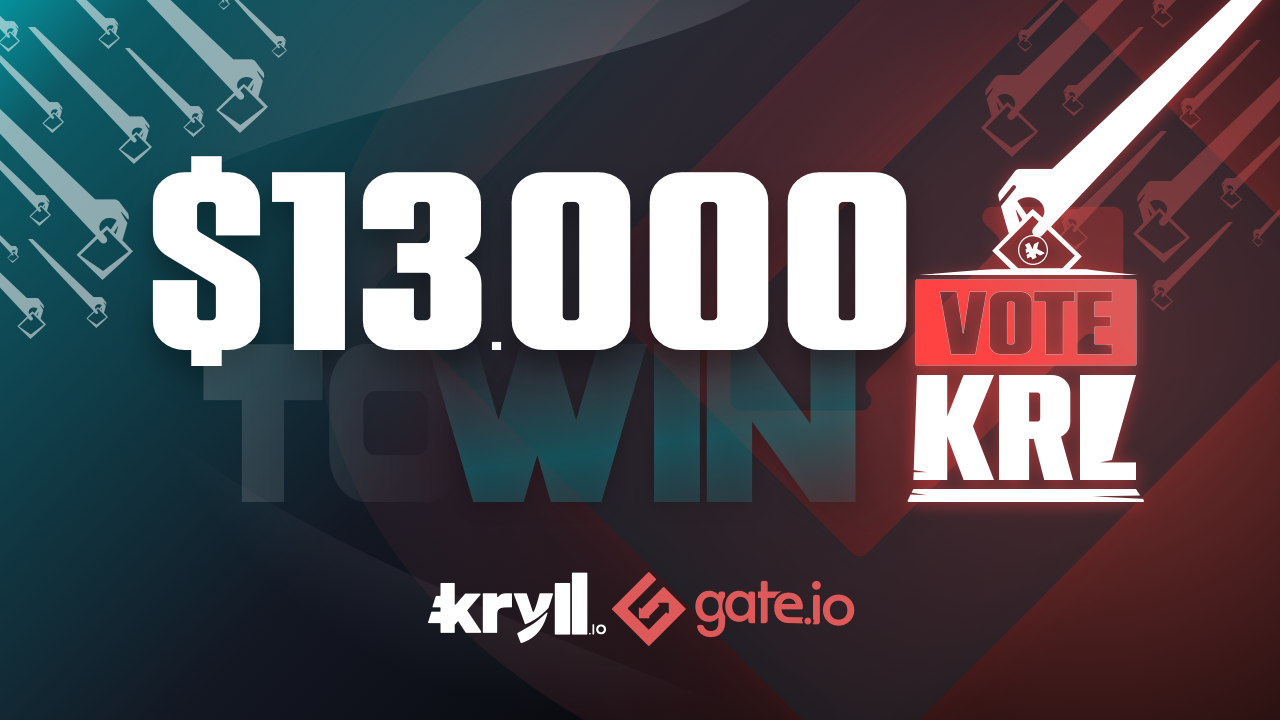 A vote is organized on the Gate.io exchange to list the KRL token! This vote will start on December 15th at 04:00 AM (UTC) and will end on December 16th at 02:00 AM (UTC).

Voting rules:
Participants: All GT (GateToken) holders on Gate.io can vote, 1 GT=1 vote. If the 10 million votes mark is passed then the KRL token will be listed on Gate.io. The voting page is available here.
Discover the Gate.io platform by clicking the link : HERE
On the occasion of this vote, several activities are organized with a total of $13,000 to win!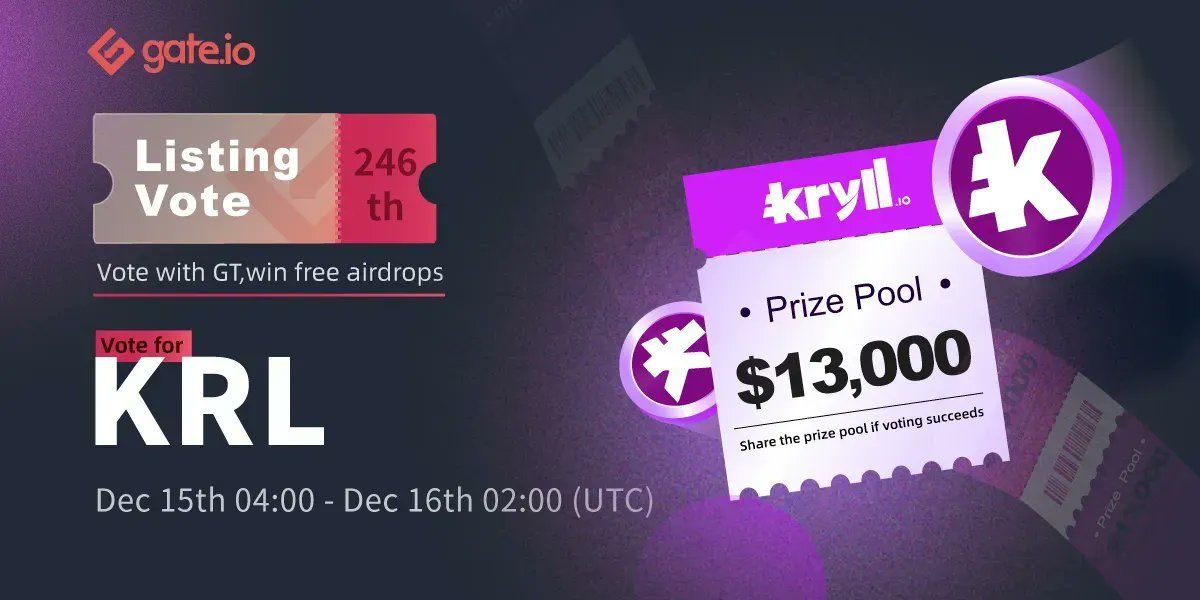 Activity 1: Vote for KRL to enjoy a 3,400 KRL ($5,000) Airdrop
Voting Period: From 15th December 04:00 AM—16th December 02:00 AM UTC.
In this round of voting, if KRL gets 10 million votes, Gate.io will list KRL for USDT trading. Users who participate in the vote can share a total of about 3,400 KRL airdrop rewards.
Voting channel link: https://www.gate.io/poll/votelist/266

The following activities are conditional on the KRL listing on Gate.io.

Activity 2: First 600 Deposit users to Share 2,040 KRL ($3,000) Airdrop
The first 600 users to deposit will share 2,040 KRL (about $3,000). First come, first served!
* You need to deposit at least 270 KRL.

Activity 3: New User Airdrop, 1,360 KRL ($2,000) to be Won
New users who register for a Gate.io account and complete any amount of valid trades can receive 6 KRL each (about $10).
* A total of $2,000 KRL, first come, first served.
* Fill the Form to Receive the Airdrop:
https://www.gate.io/en/questionnaire/1183?ch=formKRL

Activity 4: Invite Friends, Win 1,360 KRL ($2,000) Mega Reward
Users who invite friends to register for a Gate.io account, complete KYC verification and make any amount of valid trades can receive 6 KRL (about $10) for each invitee.
* A total of $2,000 KRL prize pool, first come, first served.

Activity 5: 680 KRL ($1,000) for Twitter Giveaway
From now on, we will start a 7-day 680 KRL ($1,000) Twitter Giveaway event to complete forwarding and following tasks and get lucky draw opportunities. After the event, we will draw 20 people from them and will give 34 KRL ($50) .

Click to participate: https://www.gate.io/poll/votelist/266#giveaway

Website : https://kryll.io
Twitter : @Kryll.io
Telegram EN : https://t.me/kryll_io
Telegram FR : https://t.me/kryll_fr
Telegram ES : https://t.me/kryll_es
Discord : https://discord.gg/PDcHd8K
Facebook : https://www.facebook.com/kryll.io
Support : support@kryll.io