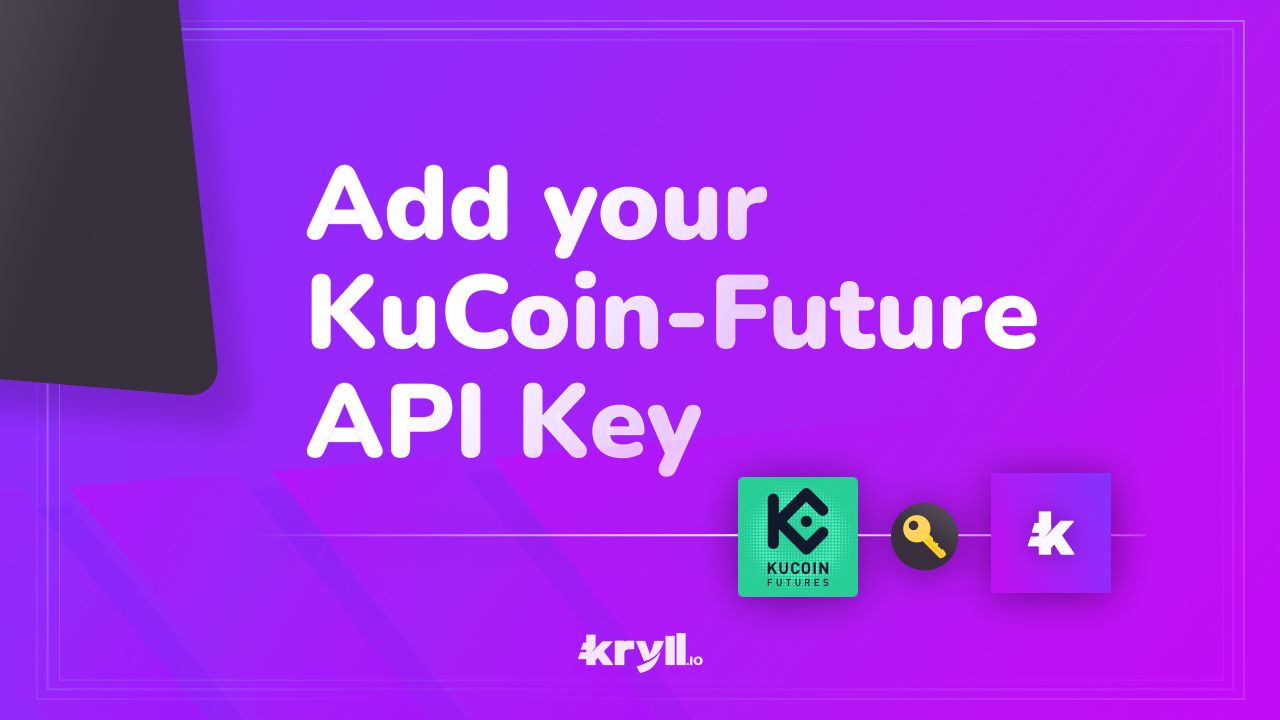 The Kryll team is proud to integrate this new partner in the list of supported exchanges on the Kryll Futures platform.
You can now launch Futures trading bots on KuCoin Futures, but before you start, you will have to link your KuCoin API key to Kryll. You will find below the steps to follow, and in a few minutes you will be ready to launch your first strategies!

If you don't already have a KuCoin account, you can register here
---
Add your KuCoin Future API Key on Kryll Futures thanks to this easy tutorial!
1) Log in to kucoin.com, over your mouse on your profile button and then click on "API Management" in the drop-down menu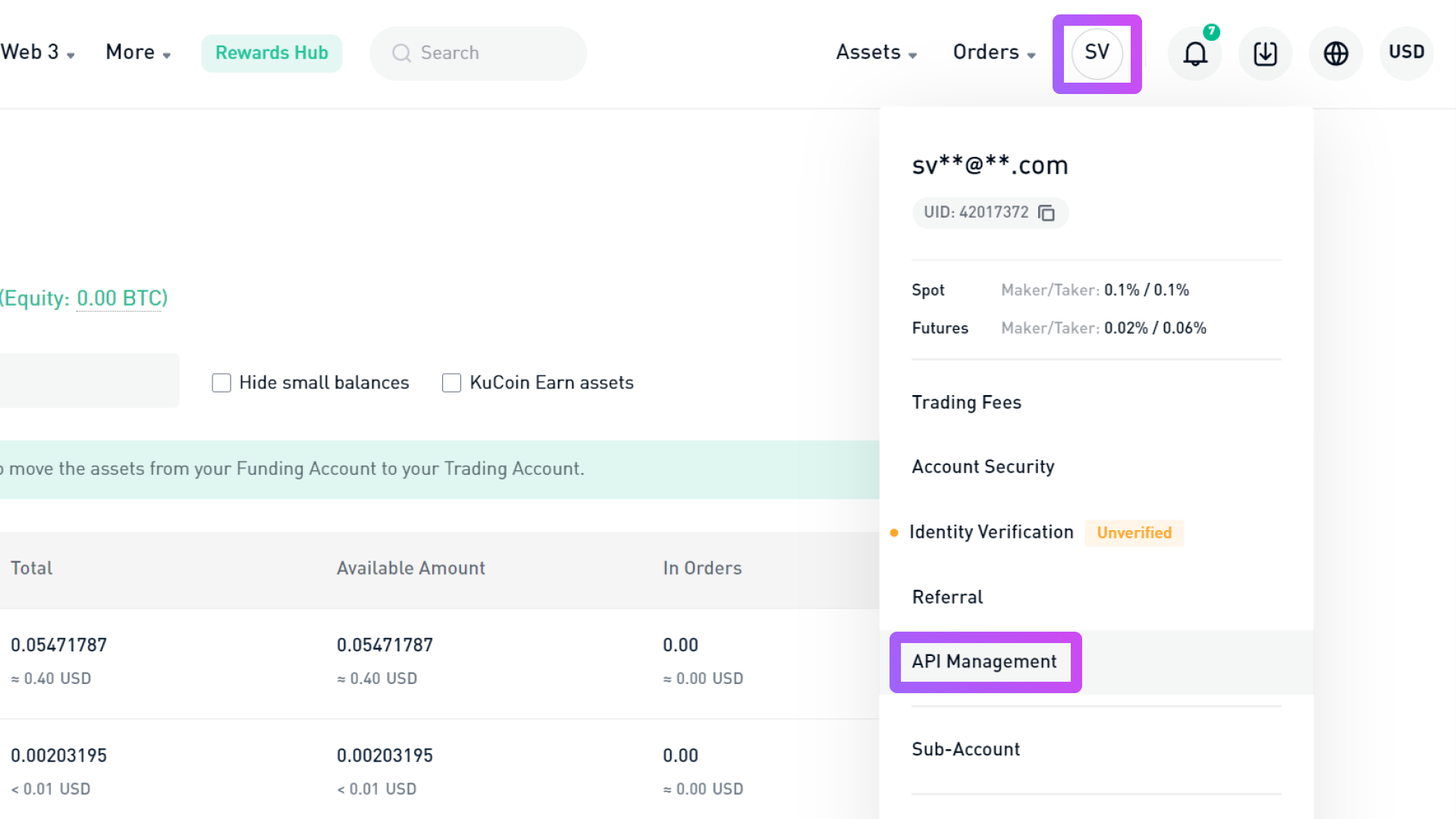 ---
2) Click on the "Create API" button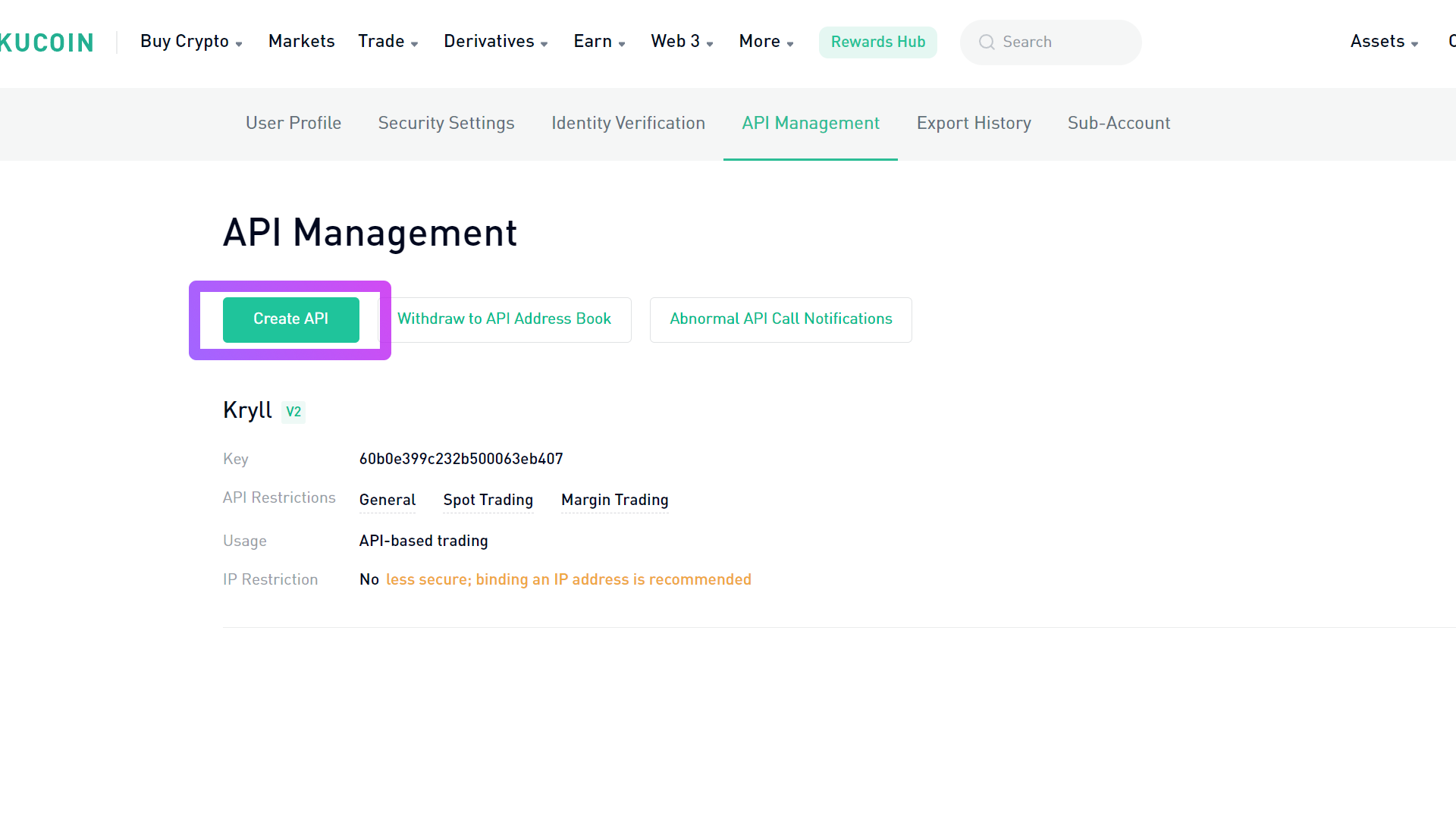 ---
3) Give this API a name (The name you give does not really matter, put whatever you want, for exemple "Kryll Futures API")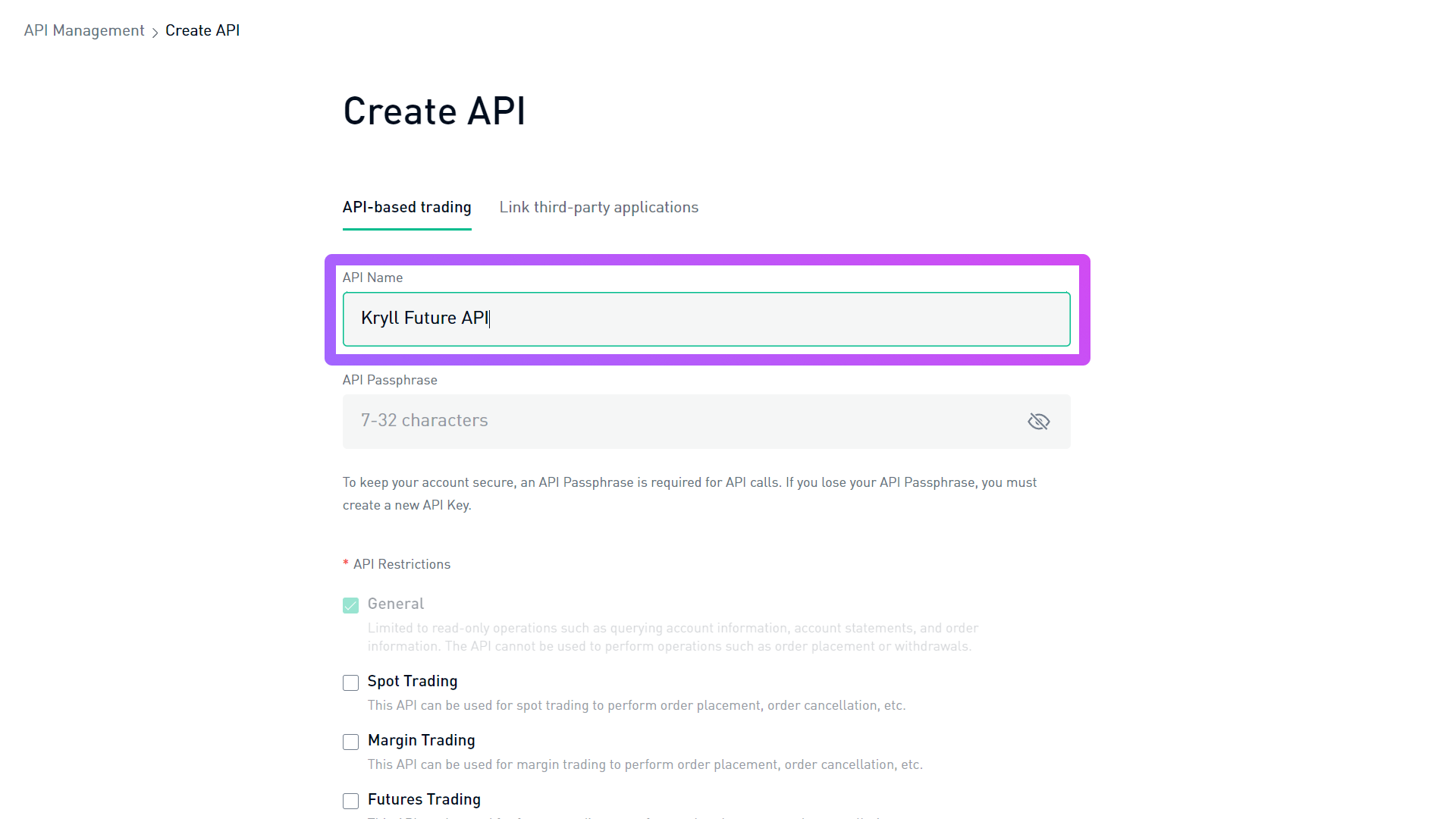 ---
4) Give this API a passphrase (We recommend you to not use your password)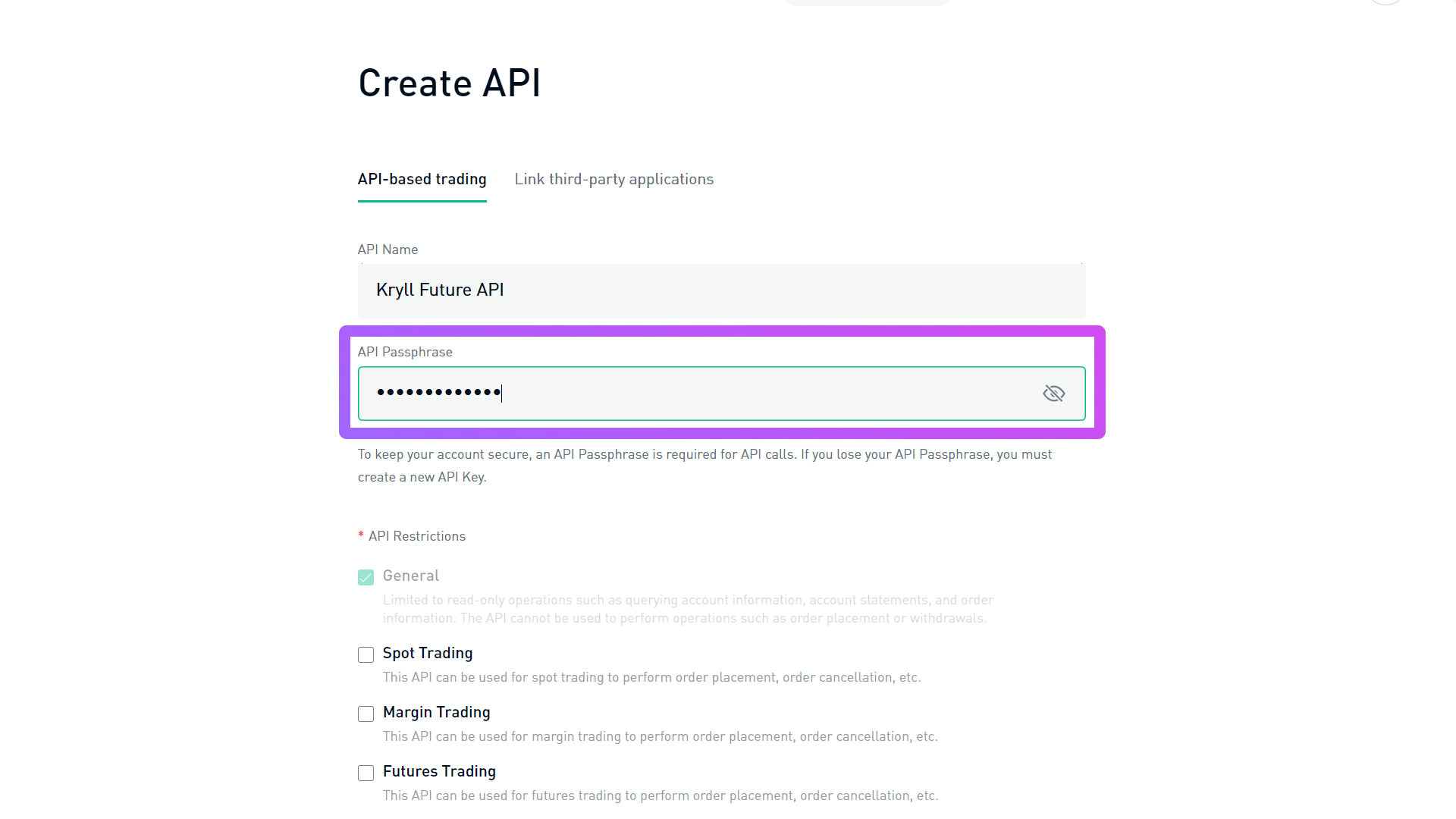 ---
5) Check the "Futures Trading" option below and then click on the "Next" button
---
6) Complete the security verification
---
7) Once done, don't close this tab and go to Kryll Futures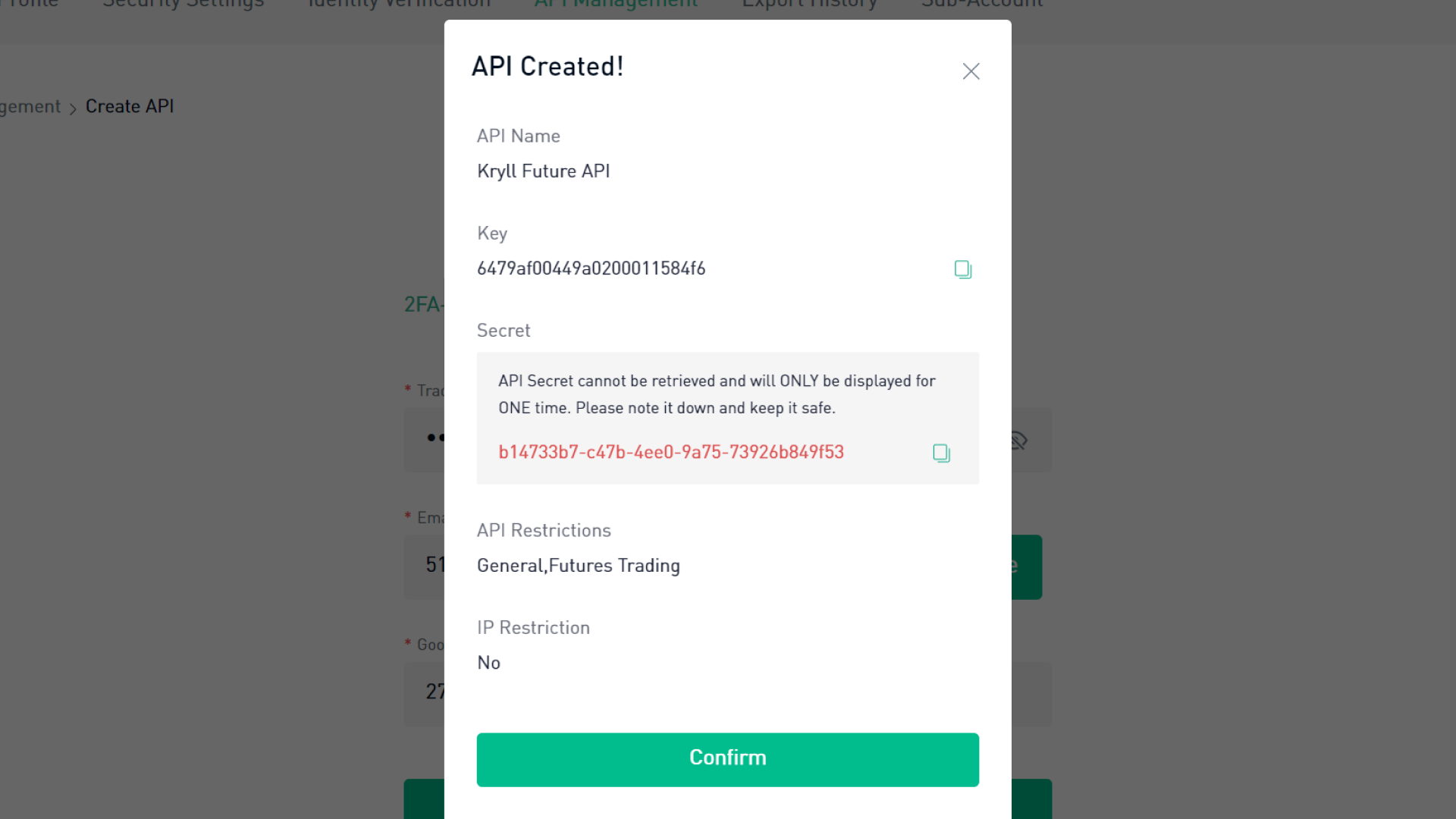 ---
8) Log in to Kryll Futures and go to "Settings"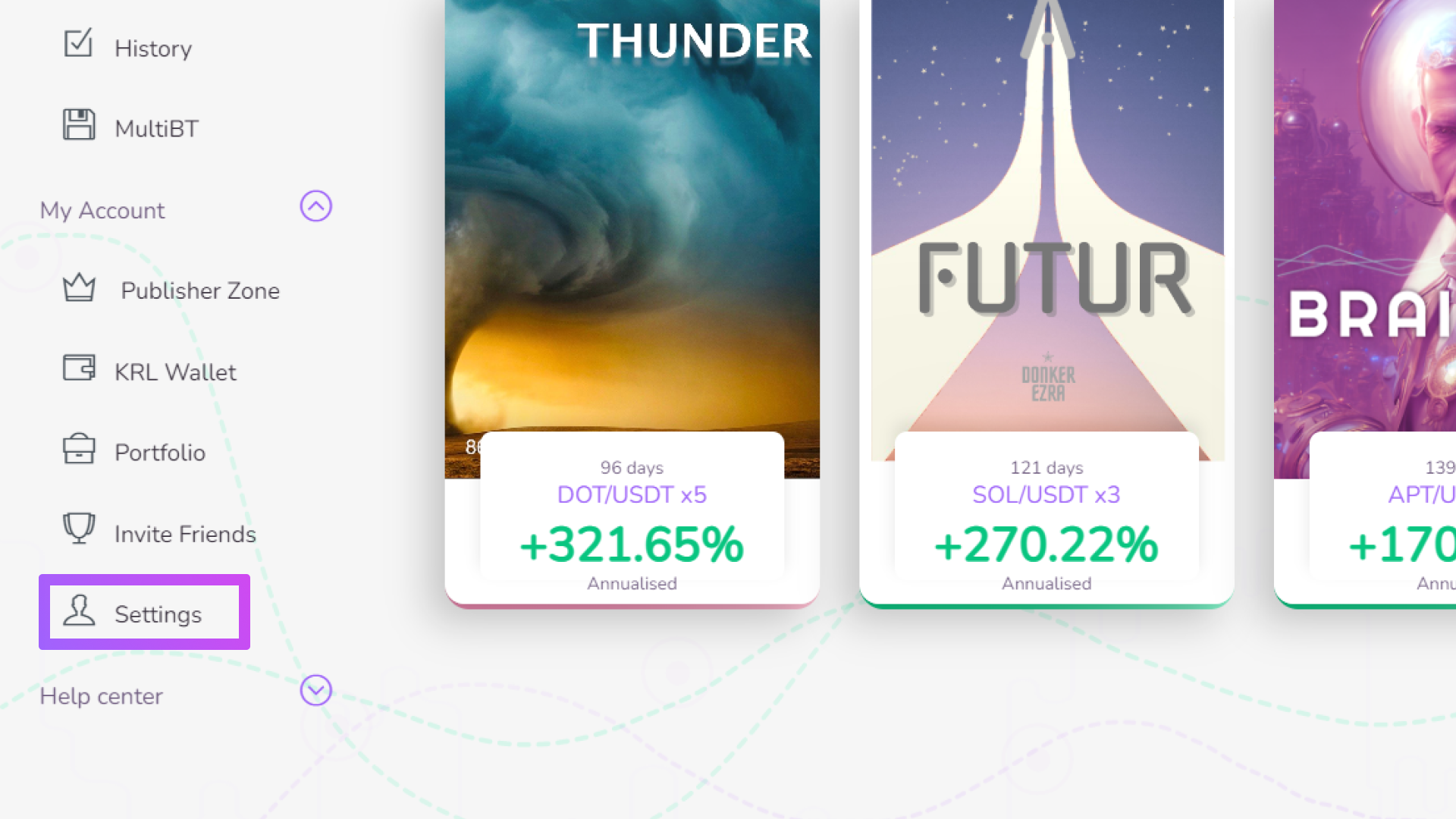 ---
10) Find the dedicated window on the bottom right of your screen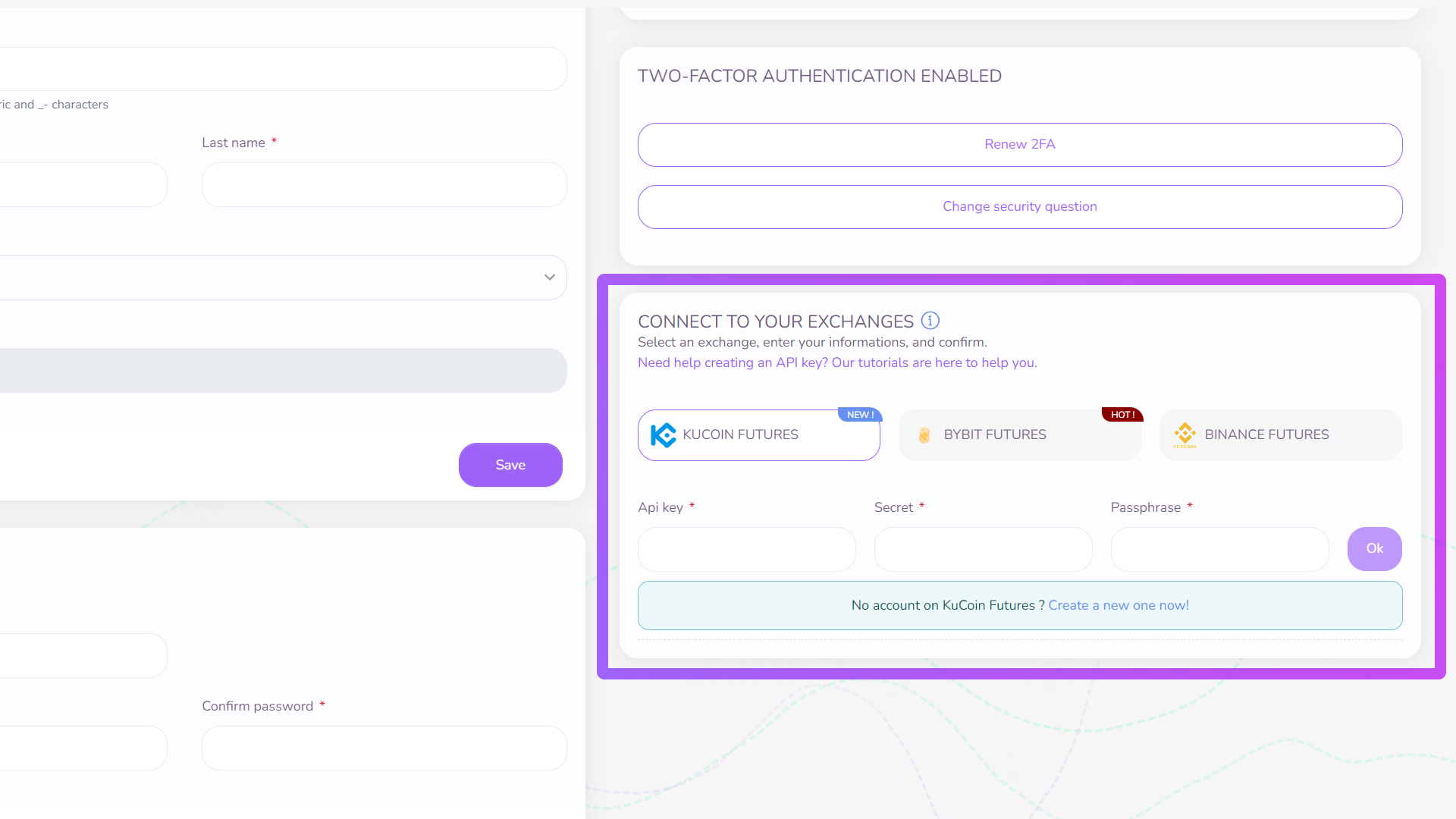 ---
10) Copy and paste the key and the secret key that KuCoin gave you. To finish, enter your passphrase and then click on "Ok"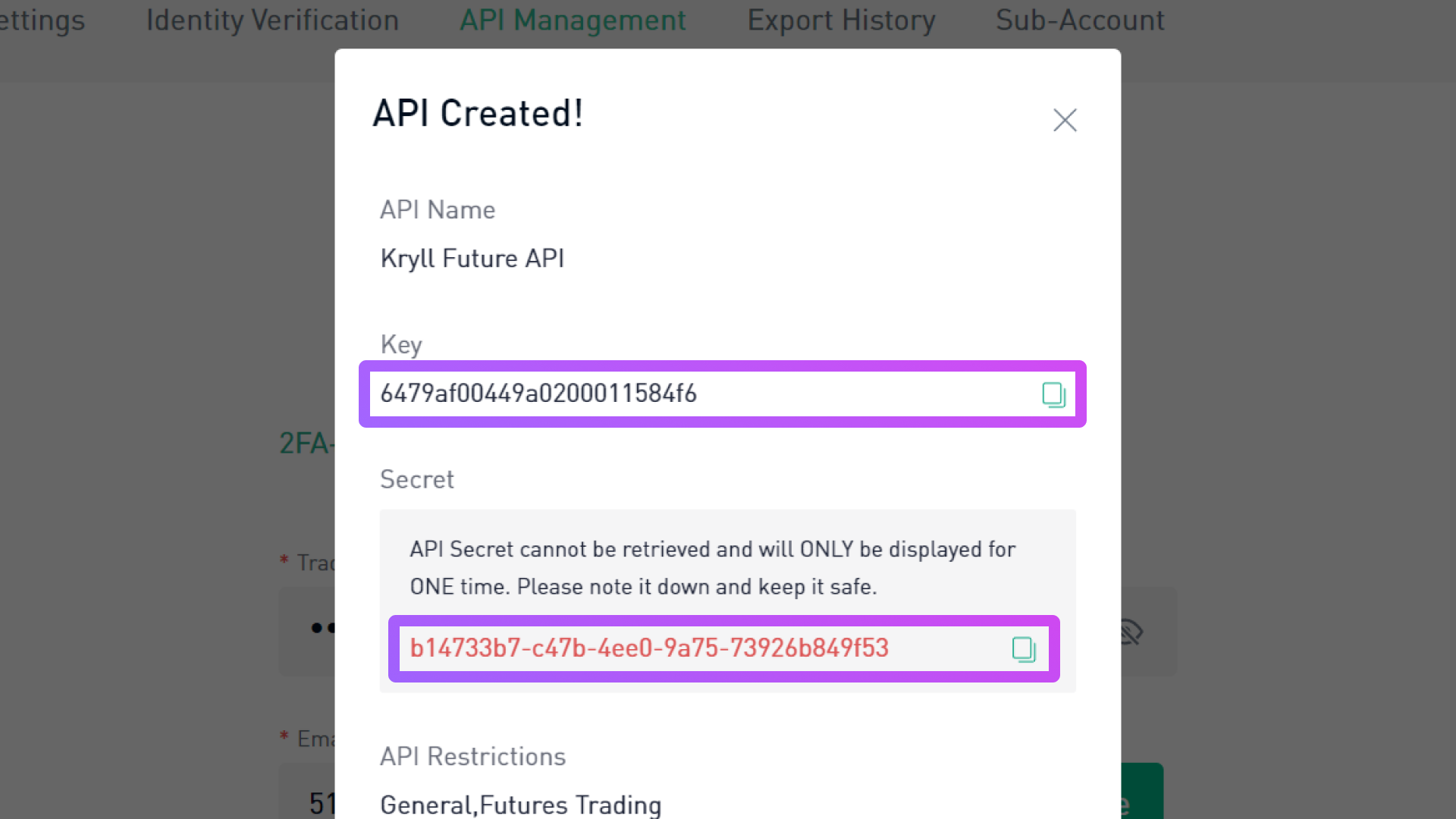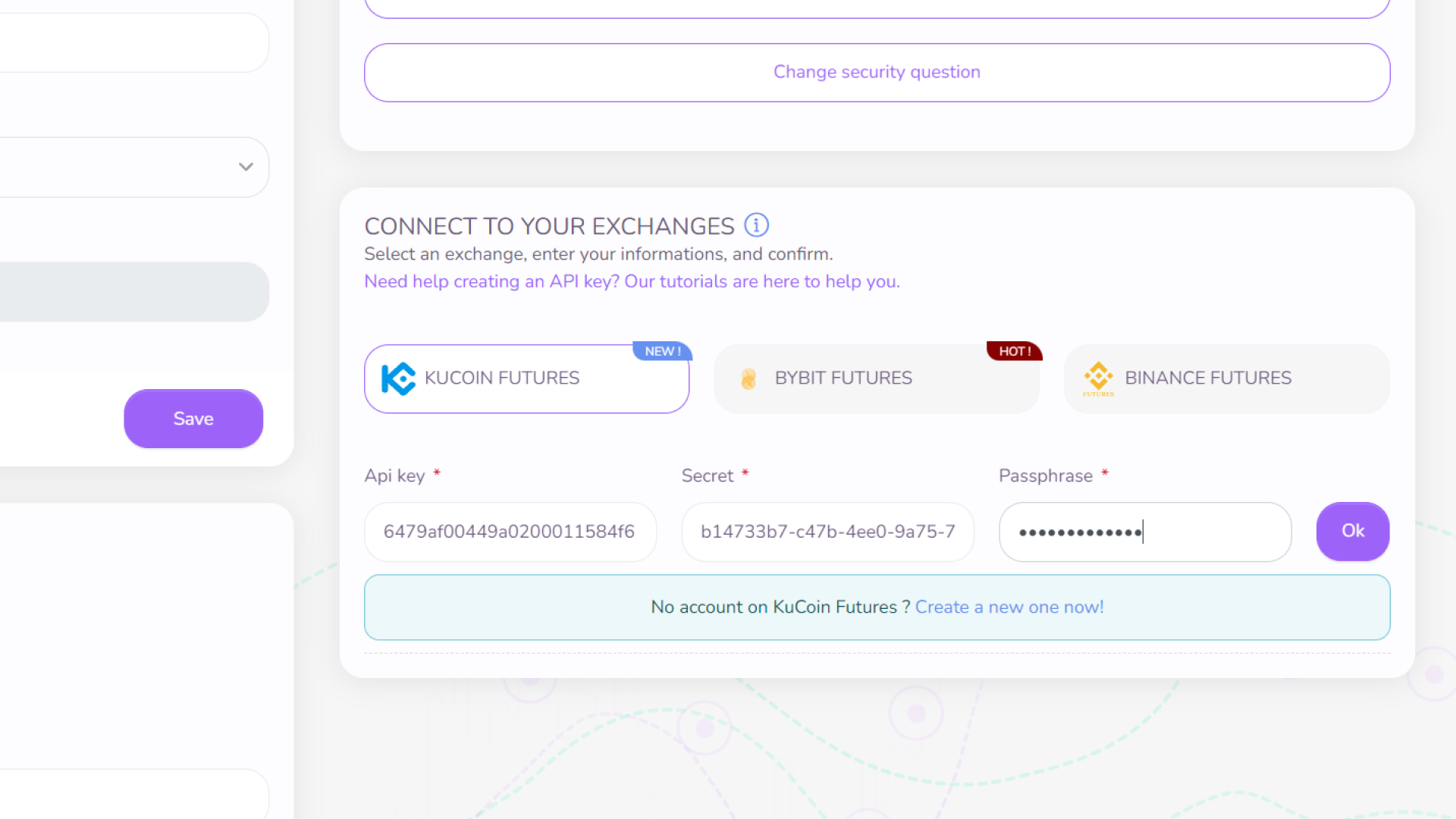 Congrats! You are now all set up for Futures trading on KuCoin with Kryll!
Go to the Kryll Futures Marketplace and now launch your very first futures trading bot!
---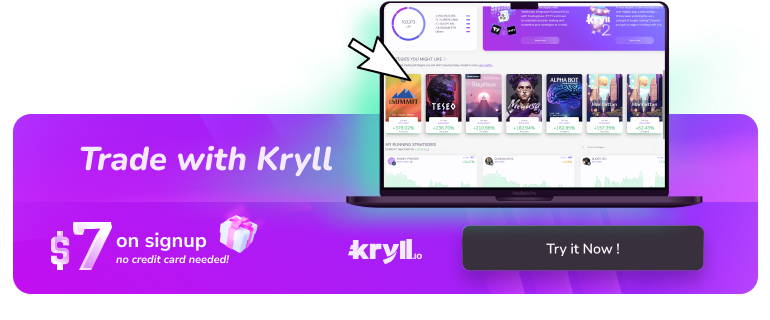 Happy Trading,
Website: https://kryll.io
Twitter: @Kryll_io
Telegram EN: https://t.me/kryll_io
Telegram FR: https://t.me/kryll_fr
Telegram ES: https://t.me/kryll_es
Discord: https://discord.gg/PDcHd8K
Reddit: https://reddit.com/r/Kryll_io
Facebook: https://www.facebook.com/kryll.io
Support: support@kryll.io