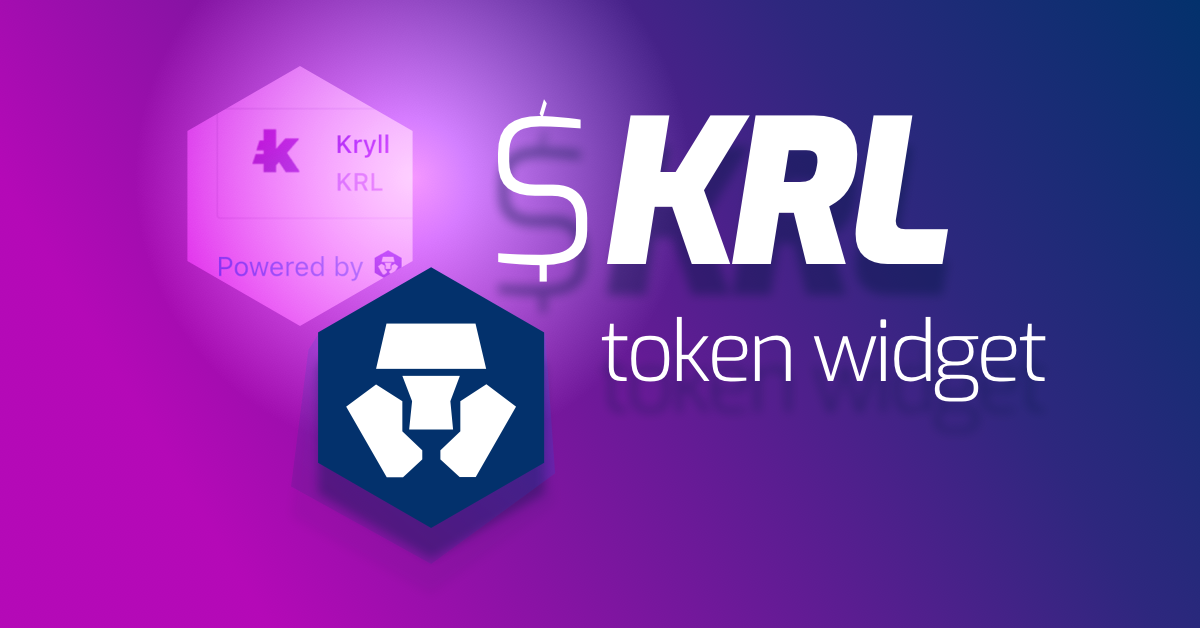 The Kryll.io team is proud to announce the integration of the crypto.com Widget directly to our kryll.io site, a widget that will ensure you never miss a single increase in the volume and price of your favorite token.
You will be able to access kryll's RSS news feed via Crypto.com's Kryll Price Page. This new feature will let Crypto.com users to get the latest news and updates on Kryll.io, the world's best automated trading strategies tool.
About crypto.com
Founded in 2016, Crypto.com has grown into a fully-fledged and well-known international cryptocurrency hub in just a few short years.

Its crypto ecosystem consists of the Crypto.com App, Crypto.com Exchange, Crypto.com DeFi Wallet, DeFi Swap, Crypto.com Visa Cards, Crypto Earn, Crypto Credit, Price Page, NFT marketplace, Ethereum Gas Fees Tracker, and many other services. Crypto.com works with regulatory institutions all over the globe, and aims to bring you the most convenient way to buy, sell, trade, and spend cryptocurrencies.

The Crypto.com App allows users to buy over 100 top cryptocurrencies at true cost, to earn high interest on their crypto, to manage their Crypto.com Visa Card, and to easily make crypto payments, along with many other rewarding features.
The company's Crypto.com DeFi Wallet is non-custodial, so users can have full control of their private keys.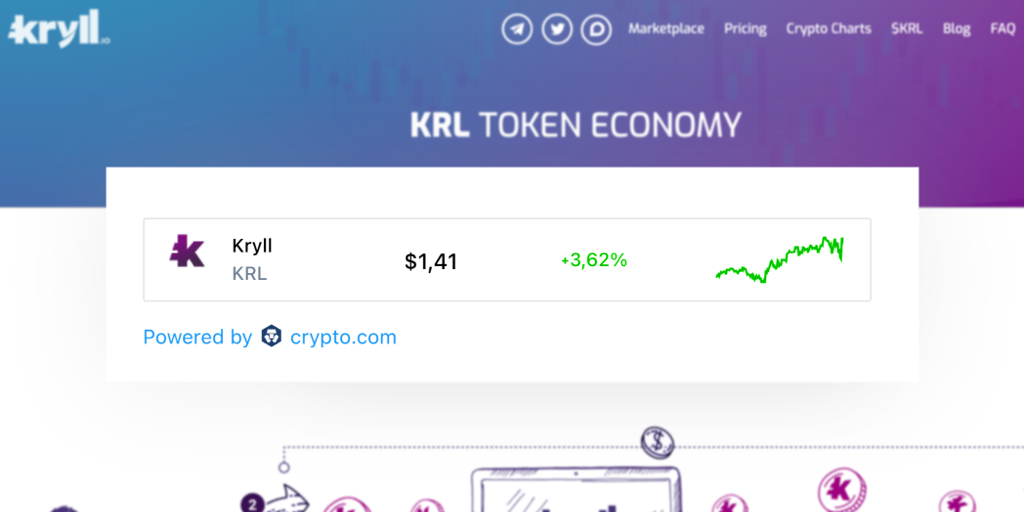 About kryll.io
Kryll is a community automated trading platform launched in 2018.
Thanks to Kryll you can easily use automated trading strategies created by a community of traders. These strategies work 24/7 without any action on your part.

Traders can also create their strategy using our powerful visual editor which requires no programming knowledge and can then monetize their creations on the Kryll Marketplace by offering their strategies for hire.

The platform costs are paid using the KRL token which also allows to obtain advantages and reductions (up to -95% on the platform costs) thanks to the "holding program" (more information on the holding program here). To get started on the Kryll platform, you can read this complete guide.

Happy Trading,
Website : https://kryll.io
Twitter : @Kryll.io
Telegram EN : https://t.me/kryll_io
Telegram FR : https://t.me/kryll_fr
Telegram ES : https://t.me/kryll_es
Discord : https://discord.gg/PDcHd8K
Facebook : https://www.facebook.com/kryll.io
Support : support@kryll.io