Your first steps with the Kryll.io platform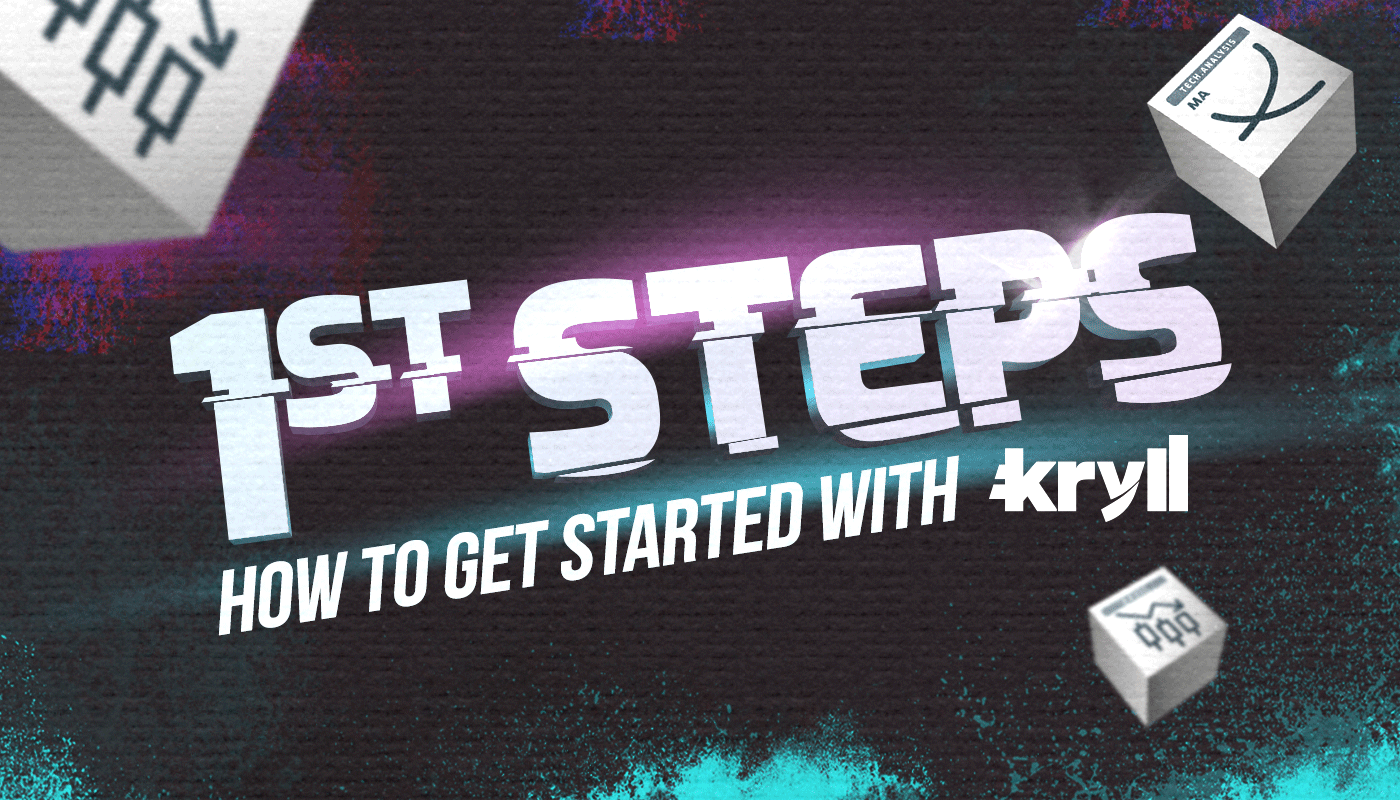 You have just arrived on kryll.io and you are a little lost? No worries! Here are some resources to get you started.
You have just created your account on Kryll.io, what should you do now?
Reminder: Kryll.io url is https://platform.kryll.io/
Set up your API key from exchange
What is an API KEY?
The API Key is for auto trading or auto tracking the data from your Exchange account. With the api, you don't need to give your account name and password to others to keep your assets safe.
How to setup API KEY?
Currently Kryll.io platform supports trading with the following exchanges: Binance, Bittrex, Liquid, Binance US, Kucoin and Kraken more are coming. If you want to do trading on these exchanges you must first set up your API keys, here's how to do:
Important note : Security is a crucial point for us. Kryll.io will never have access to the withdrawal option when using API keys. We regularly conduct audits to ensure that the platform is totally secure.
Discover the Strategy Editor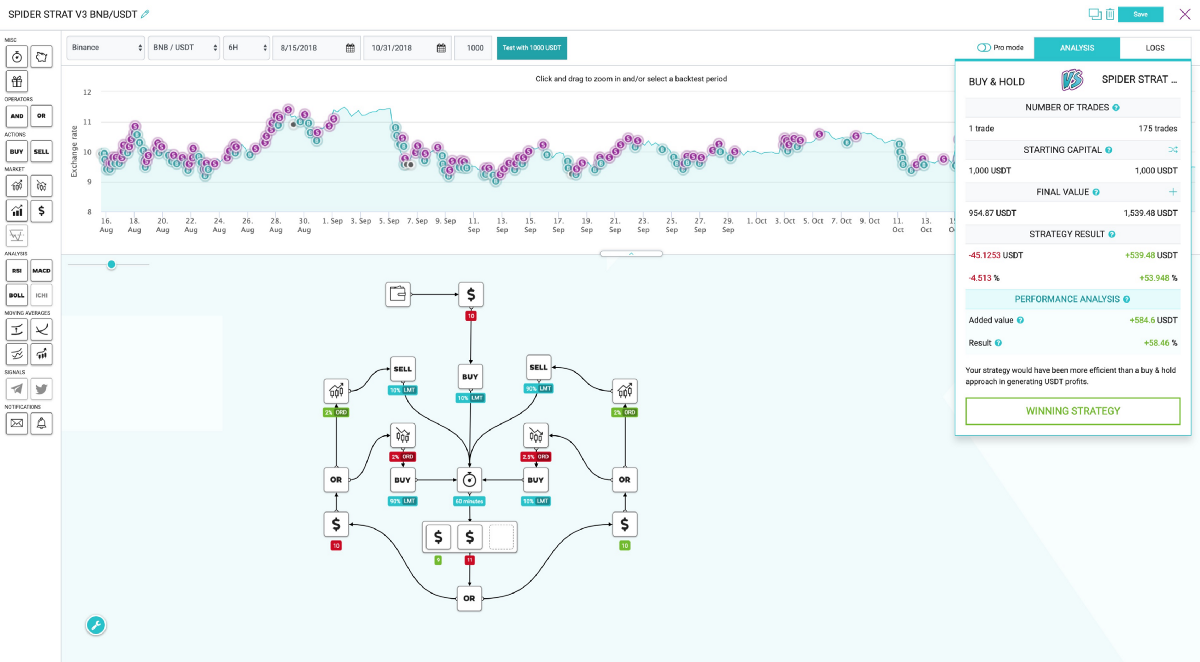 With Kryll.io you will be able to create automated trading strategies using our powerful strategy editor without the need of coding knowledge. You can then use powerful technical trading indicators such as Bollinger Bands, MACD or Moving Average in a few clicks. Simply connect the blocks together and backtest your strategy!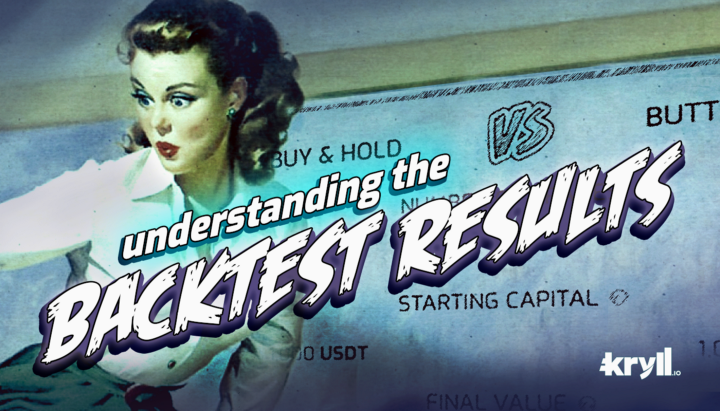 The Strategy Editor include a powerful backtest feature to get past performances. Here is an article to understand this functionality.
Don't want to create Strategies ? We have the solution.
Pick & Use a strategy on the Marketplace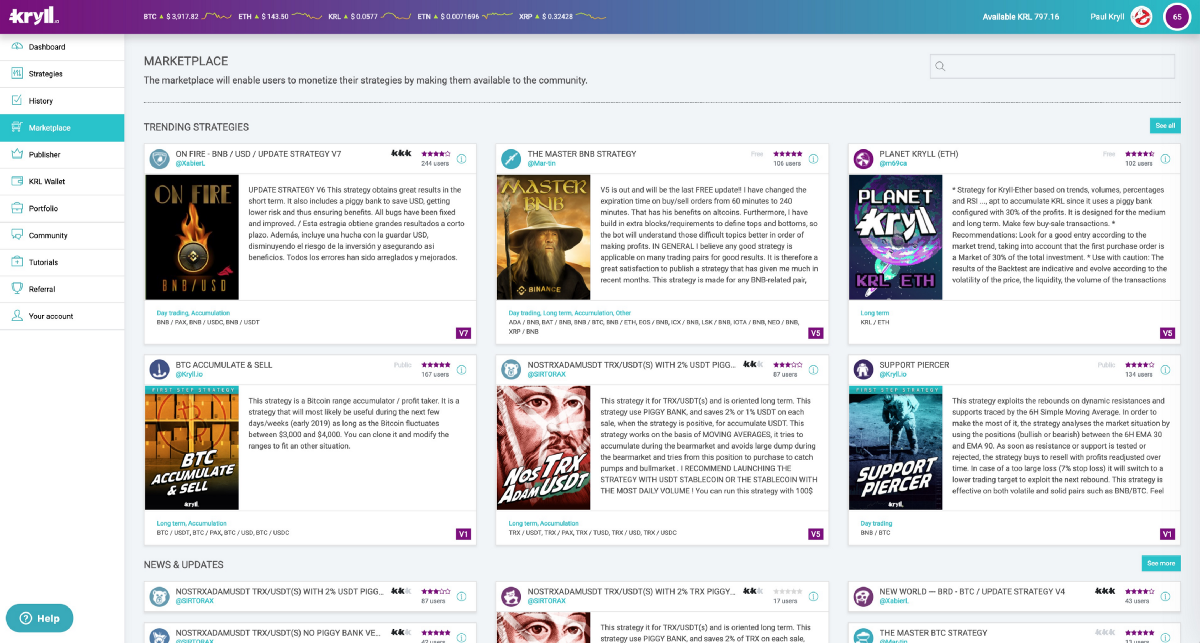 The Marketplace ecosystem is one of the most important part of the Kryll.io platform. It is possible to monetize your own strategies or to rent the strategies from other users. Kryll Marketplace is beneficial for both users and strategies creators. It is all about cooperation and sharing.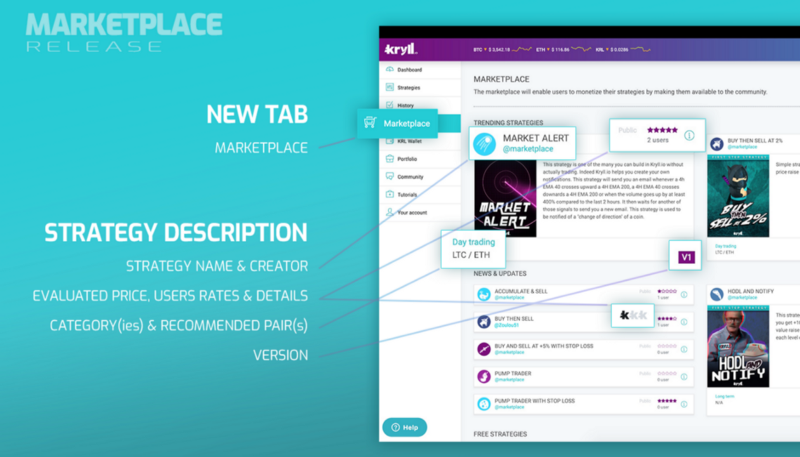 Navigate and explore the marketplace, choose the strategy that suits you and launch it in live trading or paper trading (Simulation).

Smart Trading

Set up easily your trades with the Smart trading features.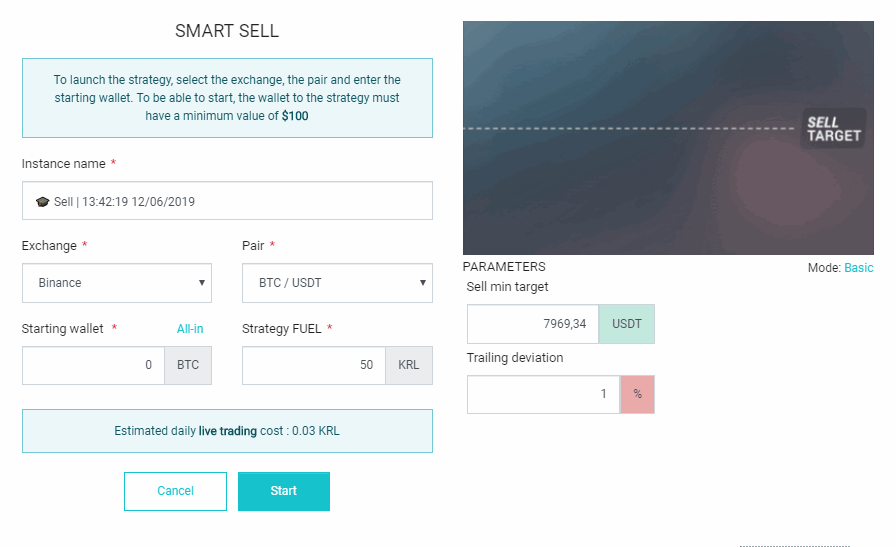 Swap your crypto

You can swap your cryptocurrency directly through the Kryll platform by using our "Swap" feature. This allows you to sell your currencies without having to log on your exchanges as this can be time-consuming. How to perform a Swap
Fuelling your strategies
Your strategies need some KRL token to operate for both live trading or paper trading (Simulation). The KRL is used as a gas.
You can purchase KRL tokens on these following exchanges :
Liquid KRL/BTC : https://app.liquid.com/exchange/KRLBTC
Liquid KRL/ETH : https://app.liquid.com/exchange/KRLETH
HitBTC KRL/BTC : https://hitbtc.com/exchange/BTC-to-KRL
IDEX KRL/ETH : https://idex.market/eth/KRL (DEX)
We are working to add new exchanges soon.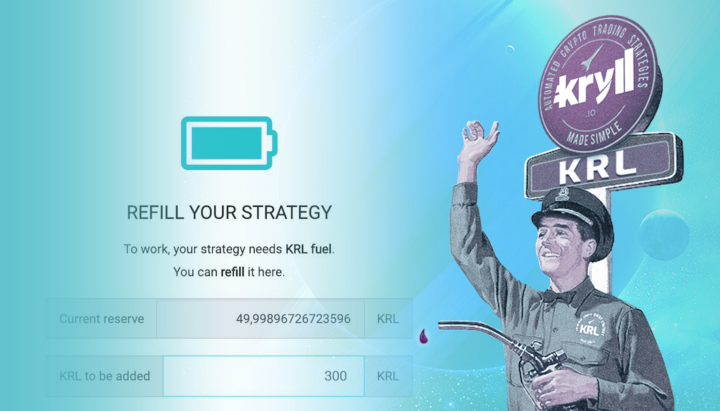 Pricing of the platform & KRL holding program
The cost of the kryll.io platform is very simple to understand.
Live strategy cost 1% of the current wallet value invested in this strategy per month. Let's take an example: You run a Live strategy with a starting capital of $300, it will cost you $3 per month, charged in KRL.Running a Paper trading strategy(unlimited in time) will cost a price (in KRL) equivalent to $0.06 per day whatever the simulated amount.

Note : The costs are deducted in KRL.
Lower the FEES! Take advantages of the Holding Program.
Holding KRL on the platform will be rewarded with many benefits, all you have to do is keep them in your Kryll account to automatically activate these benefits. Discover the KRL Holding Program.

Below a few exemple of Holding Program saving on your fees
Example 1:
- I have NO holding package 
- I'm running a strategy with 500 $ capital. The cost will be 5 $ / month.
Example 2:
- I have the 50K KRL package
- I'm running a strategy with 500 $ capital. The cost will be 2.5 $ / month.
Example 3:
- I have the 200K KRL package
- I'm running a strategy with 500 $ capital. The cost will be 0.25 $ / month.
Notice: The fees are deducted in KRL from your strategy every minute. Remember to refill your strategy with enough KRL to avoid exhaust. If you are almost out of KRL for your strategy, an email will be sent to warn you.
YOUR KRL ARE SECURE!
Most of the people care about their fund security. Kryll.io use a cold-wallet system to ensure the best secure system to store your KRL funds.
Click here to know more about what is a cold wallet
Login to Kryll.io and start trading like a pro!
https://platform.kryll.io/
Happy Trading!
Be sure to follow us on all our social networks.
Our website: https://kryll.io
Twitter : @Kryll.io
Telegram : https://t.me/kryll_io
Discord: https://discord.gg/PDcHd8K
Facebook : https://www.facebook.com/kryll.io
Support : support@kryll.zendesk.com