Bittrex API key tutorial
1 — Log to your Bittrex account and "Settings". On your dashboard you will have an "API" tab. Click on it. Note : Your 2FA authentication must be enabled.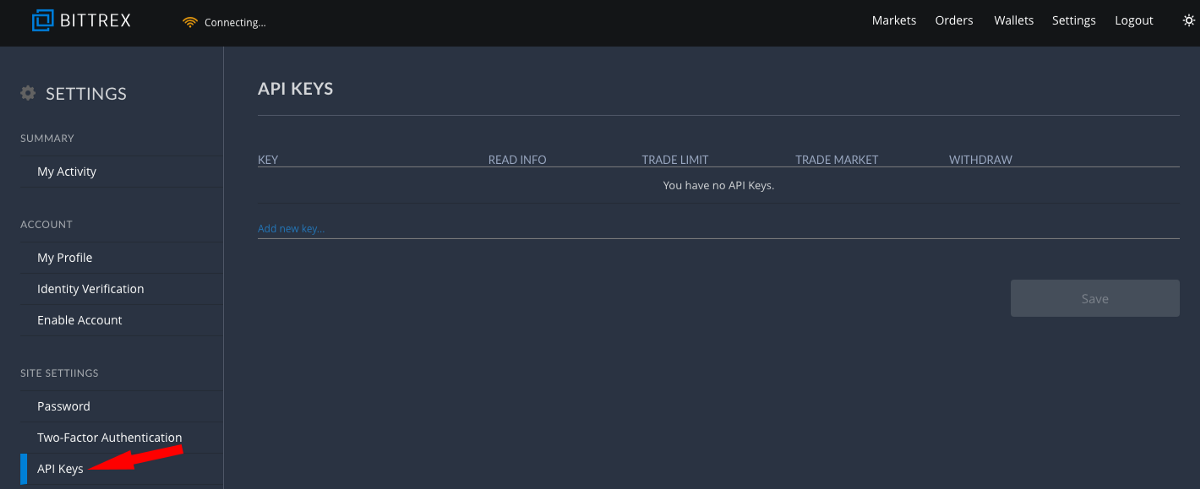 2 — On you API section click on "Add new key".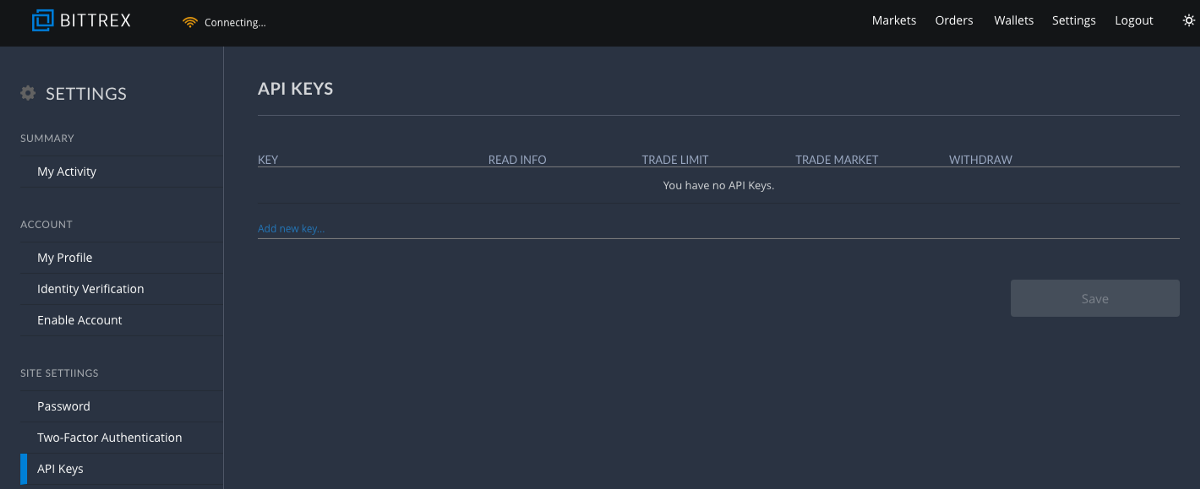 3 — Now check the "Read info", "Trade limit" and "Trade market" options and "save". Note : DON'T check the "withdraw" option.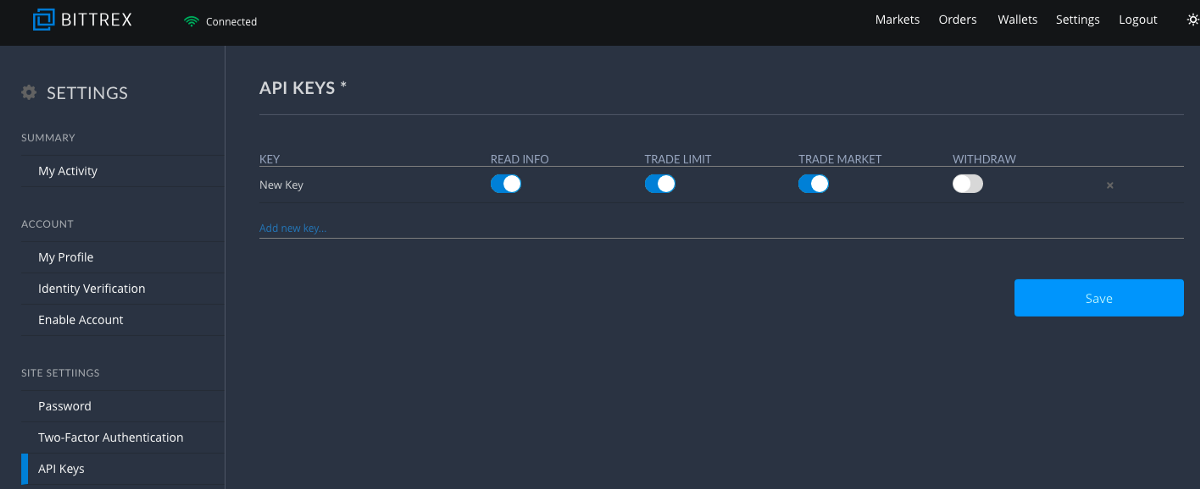 4 — Input your 2FA code and click "confirm".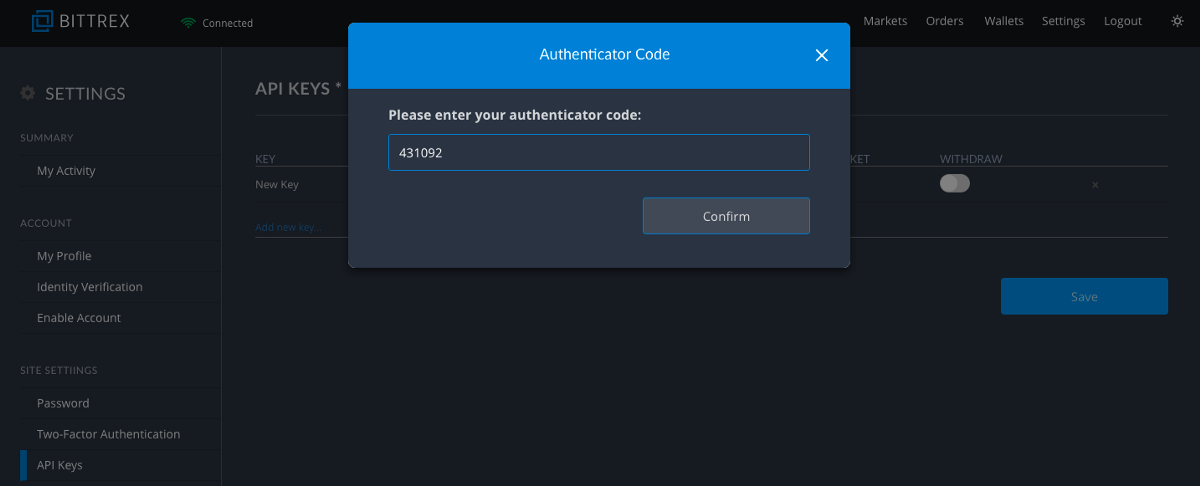 5 — Your Bittrex API key & secret key are now created. It is recommended to back them up.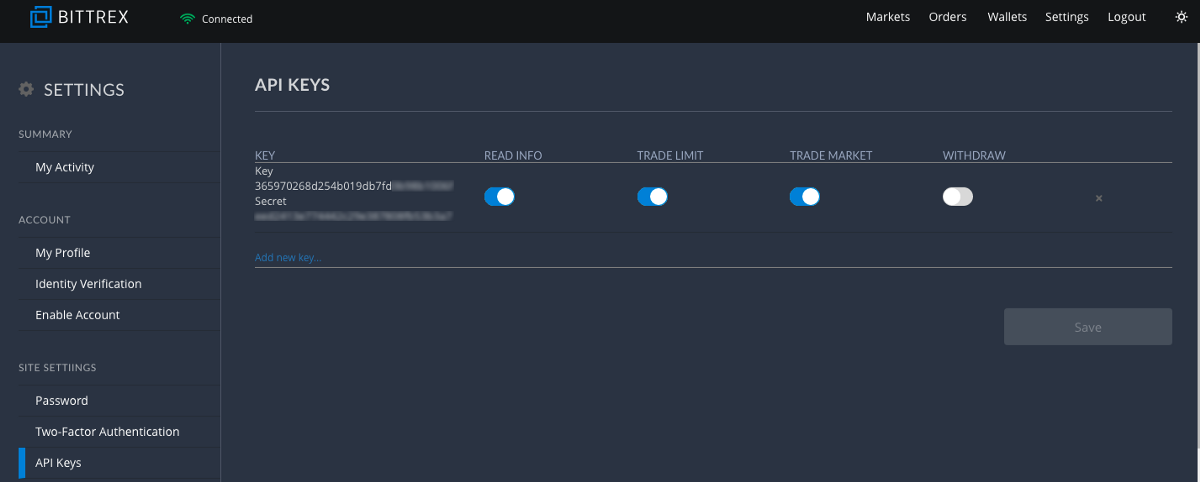 6 — Go to your Kryll.io dashboard on the "Your account" tab. On the right you will have the "Exchange API keys" section. Select "add an exchange" and then "Bittrex".

7 — Now add your API key and your API key secret code. And click "Save".

8 — That's it, your Bittrex API key is now added to your Kryll.io account. You are ready to trade! Happy trading!

What's next ?
If you just arrived and don't know where to start follow this introduction to your first trading strategy conception: https://blog.kryll.io/basic-tutorial-for-kryll-io/
Happy Trading!
Be sure to follow us on all our social networks.
Our website: https://kryll.io
Twitter : @Kryll.io
Telegram : https://t.me/kryll_io
Discord: https://discord.gg/PDcHd8K
Facebook : https://www.facebook.com/kryll.io
Support : support@kryll.zendesk.com