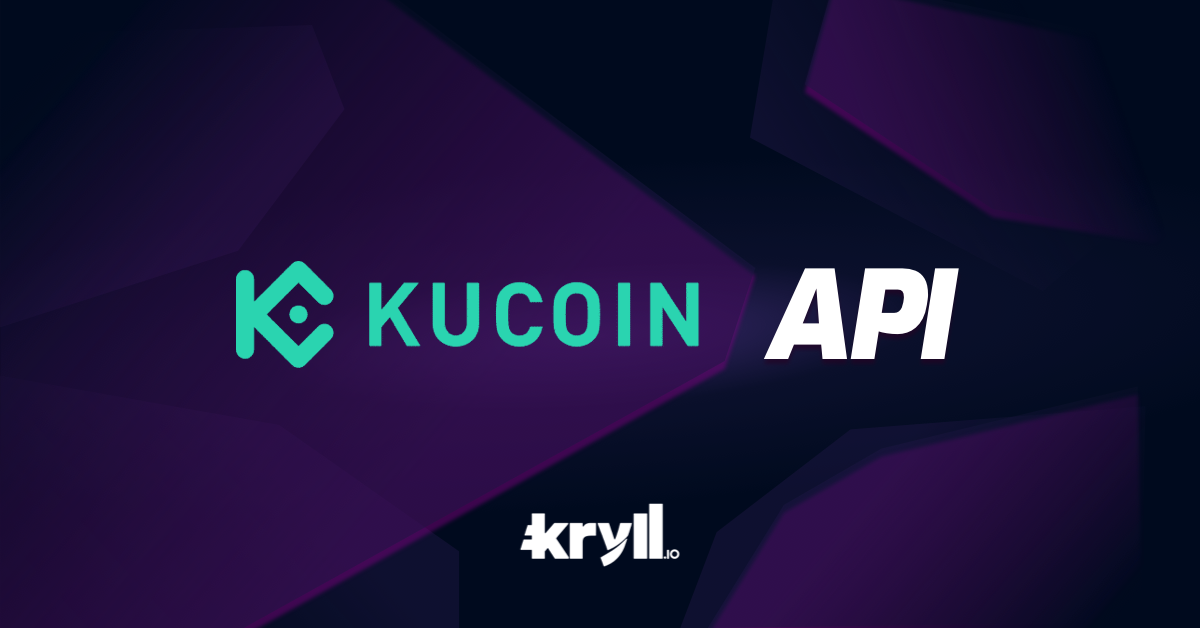 Kucoin API key tutorial
Kucoin is supported by the Kryll.io platform.
In order to be able to execute your strategies on the Kucoin exchange, you must link your Kucoin API to your Kryll account . This API key is provided by Kucoin, we will explain in this guide how to configure the Kryll platform with you Kucoin API key.
1 - Login to your Kucoin account or create one HERE
And click on the menu icon on the top right and go to "API Management".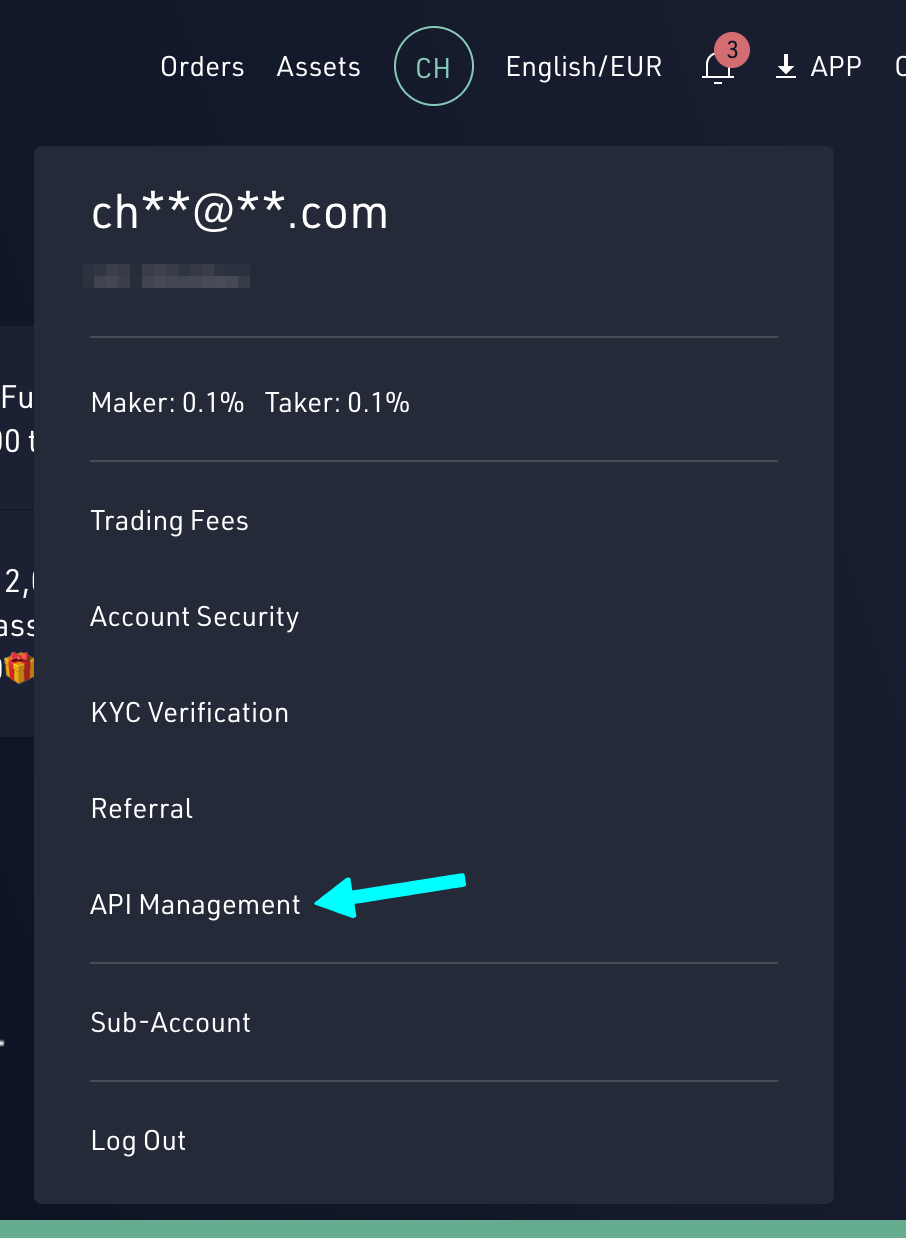 2 - Click on "Create API"
Your two-factor authentication (2FA) must be activated on your account.



3  -  You must now name your API key and set up an "API Passphrase"
Note : This is not your "trading password", they're two different things (you can change it in "security settings"). Note : Save your API Passphrase for later.
On API restriction you must tick "trade" and leave "Transfer" unchecked.
Leave IP restriction to : No.

And click "next".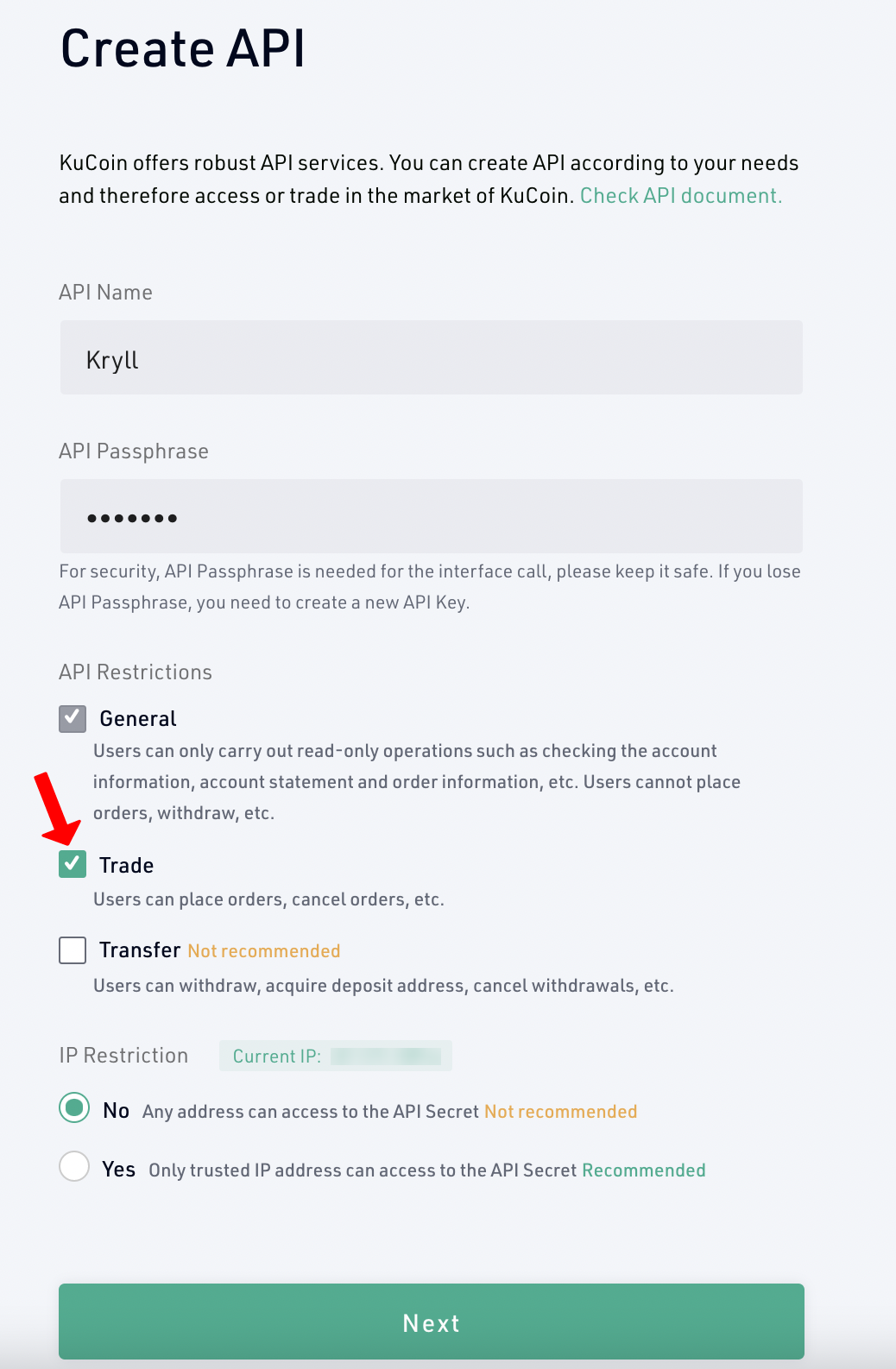 4   - To confirm the creation of your Kucoin API key
You must now input your "trading password", "email verification code" (check your email) and "2FA code" at the same time. Then click "Submit".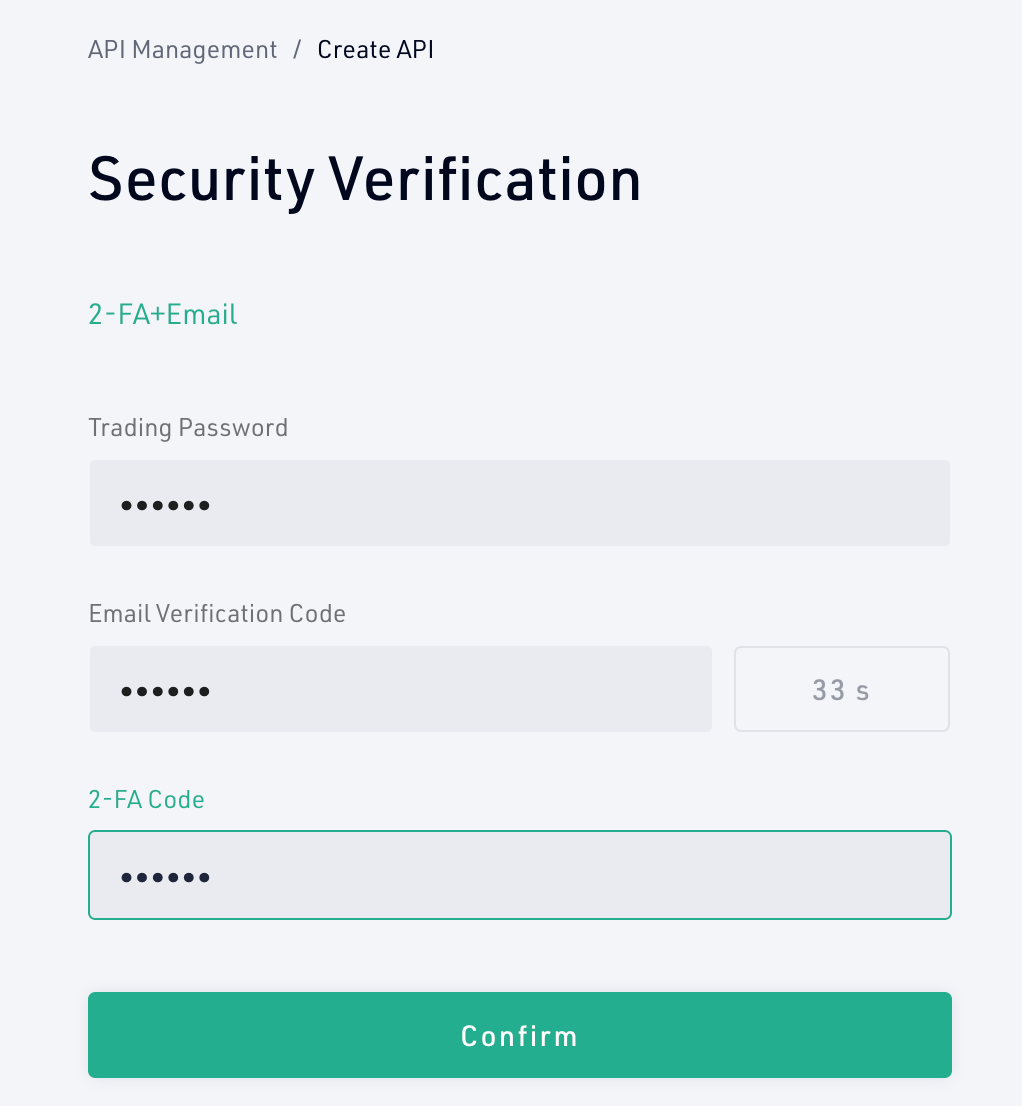 5  - Your Kucoin API key & secret key are now created
Now save your secret key for later because it will be displayed only 1 time.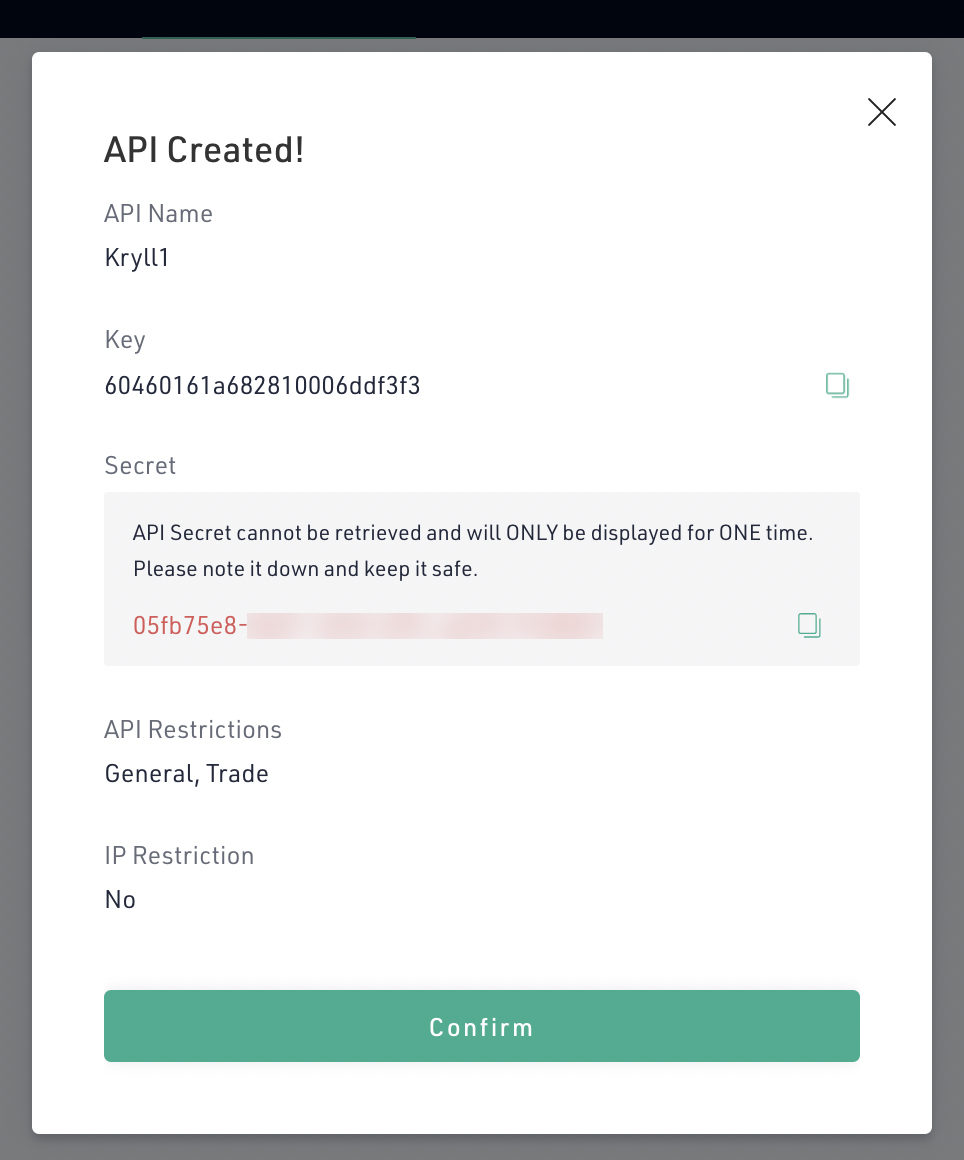 6 - Add the Kucoin API key on Kryll
Now go to your Kryll account in the "My Account" section. In the section on the right "Connect to your exchanges" select "Kucoin" and indicate your "API Key" and "Secret Key" and the "Passphrase/Security Phrase" (that you created in the third step).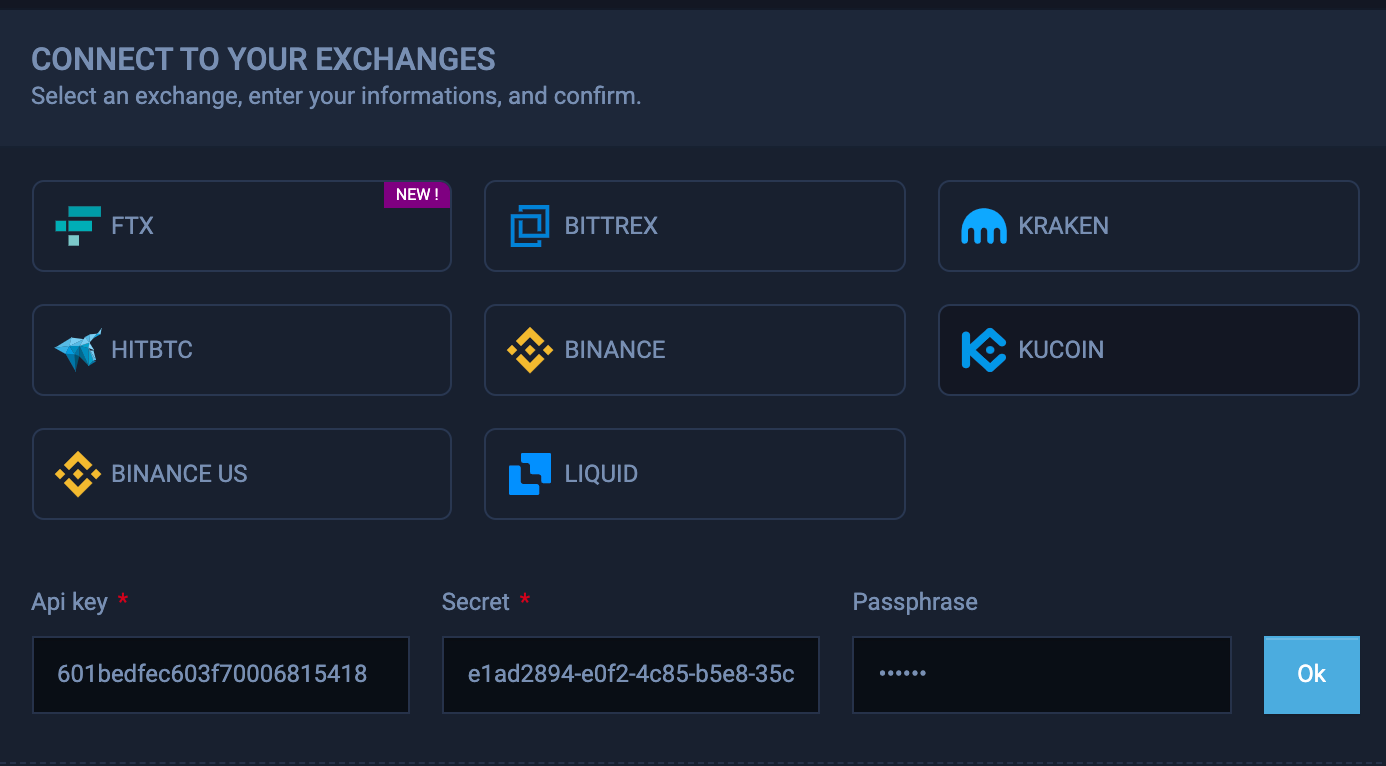 7 - Transfer your funds from your Kucoin Main Account to your Trading Account
In order to be available in your Kryll account, your funds must be transferred from your Kucoin Main Account to your Trading Account using the "transfer" feature.
Note: Without this transfer your strategies WILL NOT work on Kryll.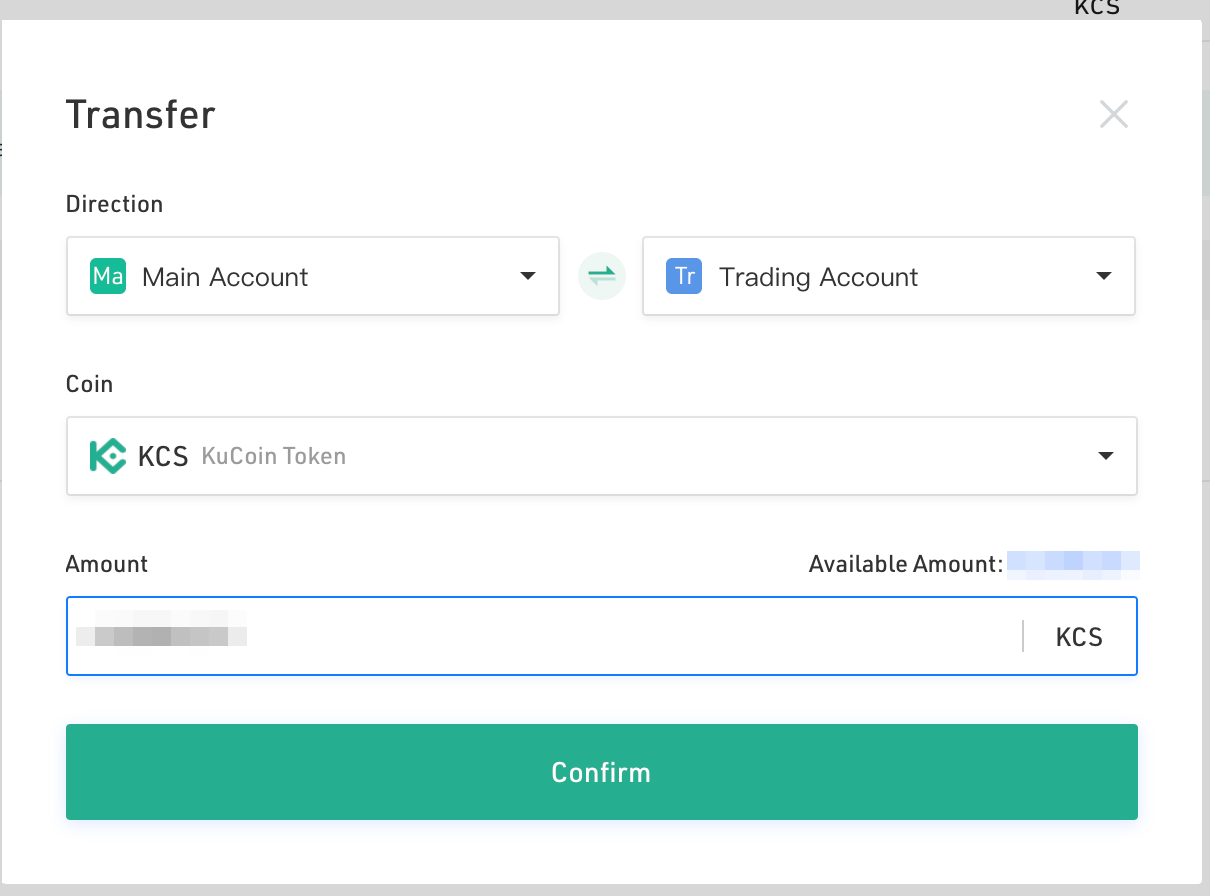 Be sure to follow us on all our social networks.
Our website: https://kryll.io
Twitter : @Kryll.io
Telegram : https://t.me/kryll_io
Discord: https://discord.gg/PDcHd8K
Facebook : https://www.facebook.com/kryll.io
Support : support@kryll.zendesk.com