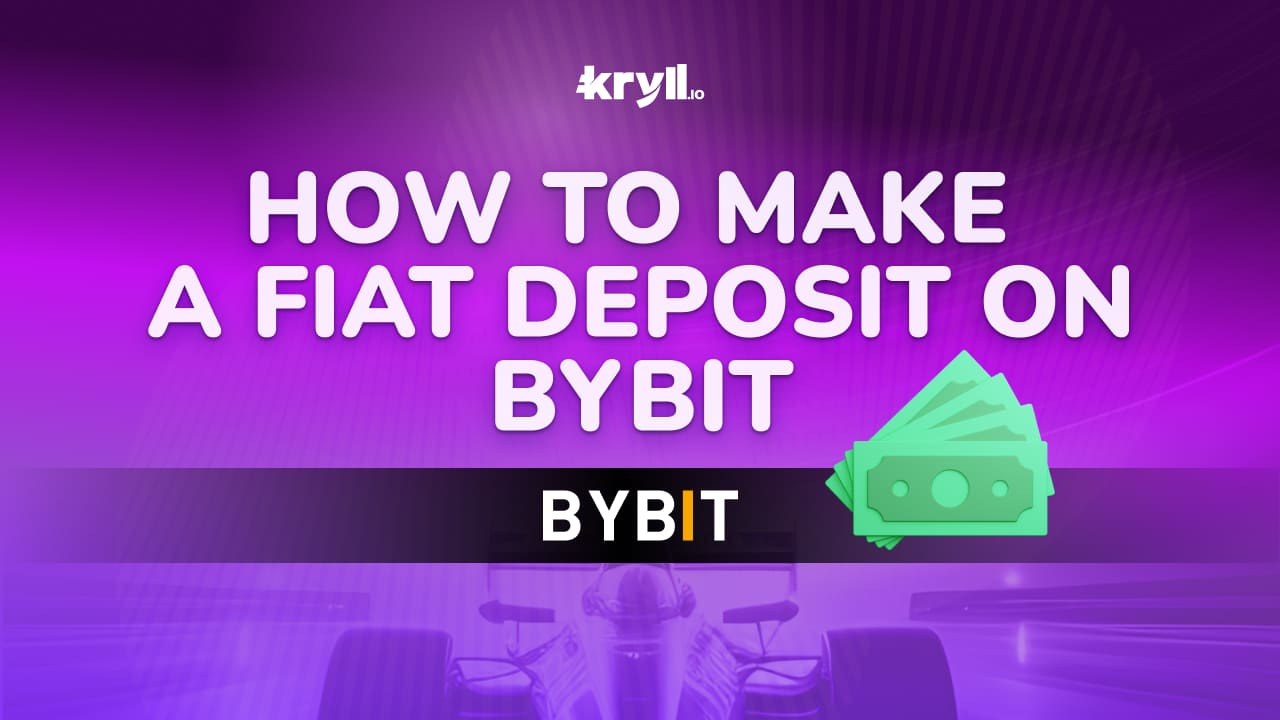 As Bybit suspended its various FIAT deposit and withdrawal services at the beginning of 2023, there is currently only one solution for depositing FIAT to Bybit: AdvCash

In order to do so, you will need a Bybit account: : Register to Bybit.com
---
What is AdvCash?
AdvCash is an e-payment and e-currency third-party service who offer services for individuals and online businesses. These accounts offer users to make payments using multiple currencies, including USD, EUR, RUB, KZT, UAH and BRL.
---
Deposit FIAT to Bybit with AdvCash
Log in to your account, go to the "Buy Crypto" tab at the top left of the screen and click on "Fiat Deposit" :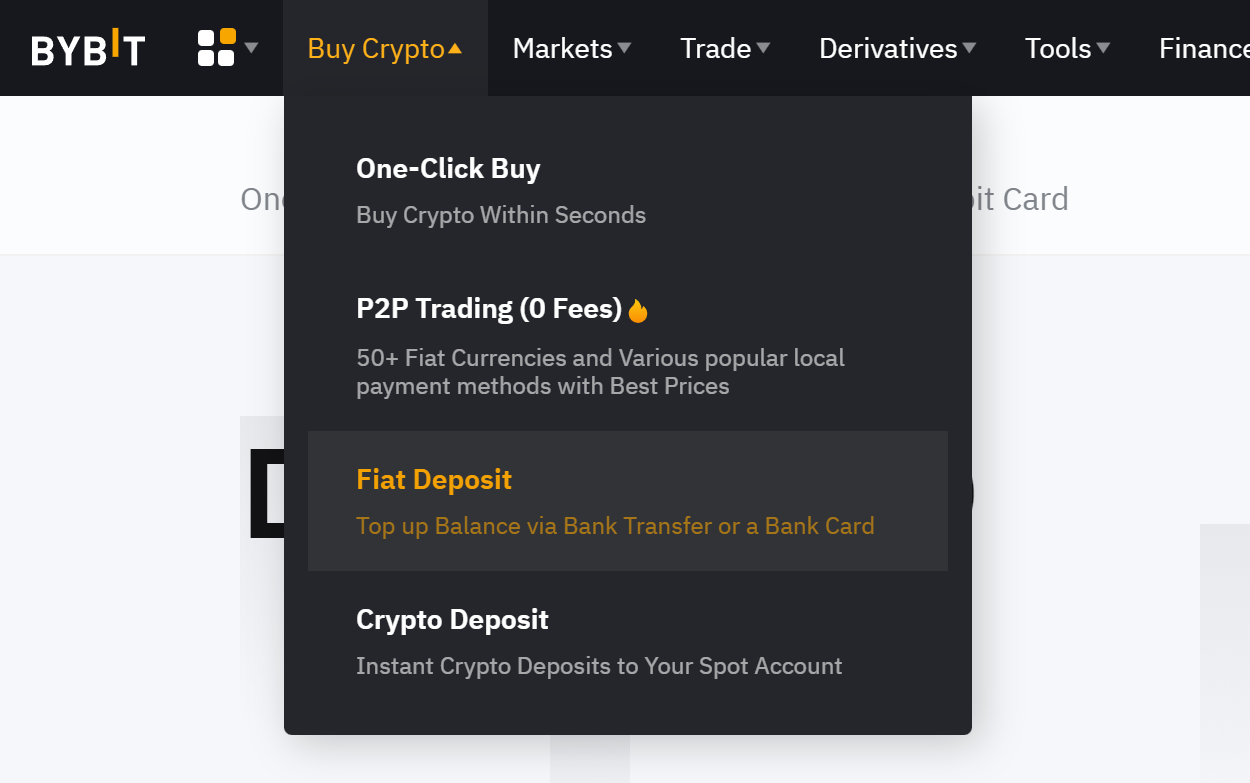 Select the currency of your choice, specify the FIAT amount you wish to deposit to Bybit, accept Bybit's terms of service and privacy policy and click continue :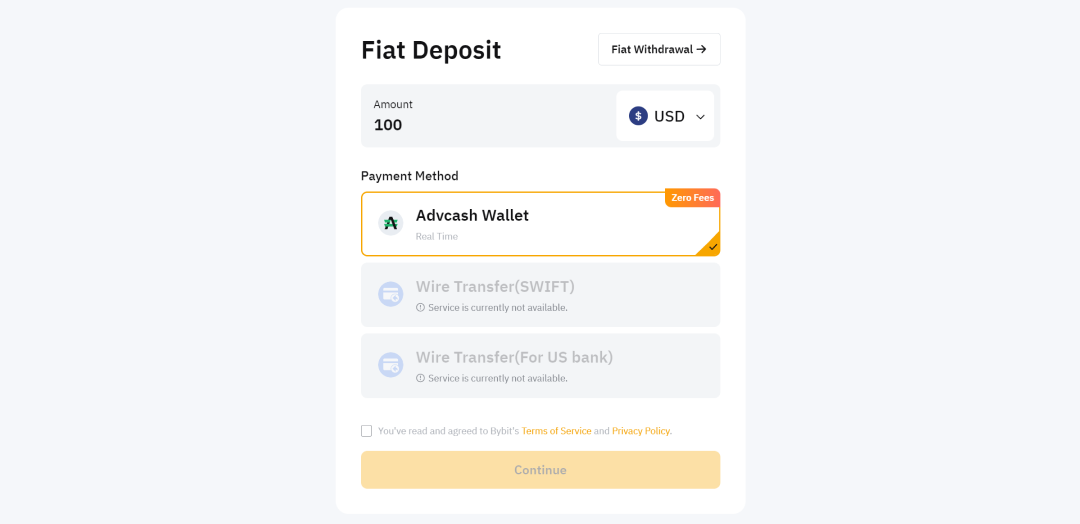 Once this is done, Bybit will guide you through the process of making your deposit with AdvCash.
---
Alternative solution: Buy crypto-currencies with your credit card
Although crypto payments are rejected by some banks, we still advise you to try this method:
1) To do this, go to the "Buy Crypto" tab and click on "One-Click Buy"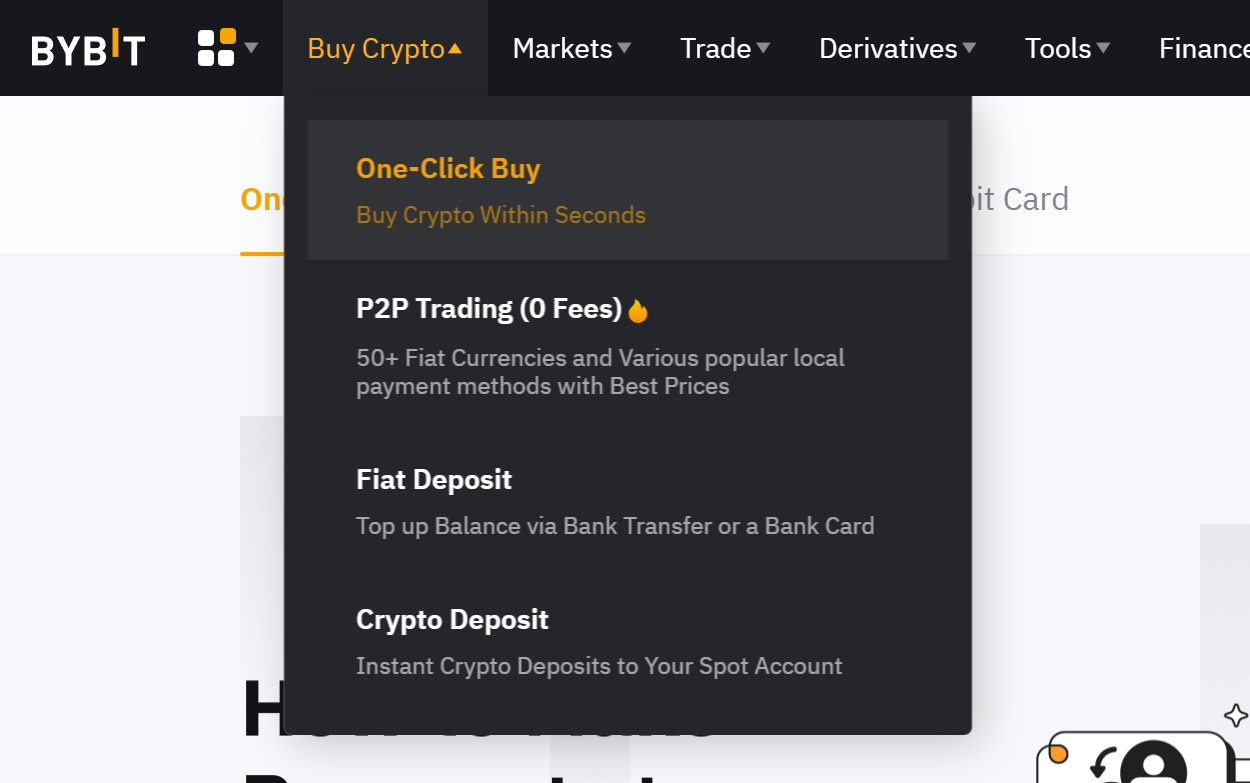 ---
2) Select the currency of your choice

---
3) Select the crypto-currency you wish to purchase

---
4) Select "credit card" as payment method

---
5) Specify the amount you wish to purchase, click on the "Add Card" button and proceed with the payment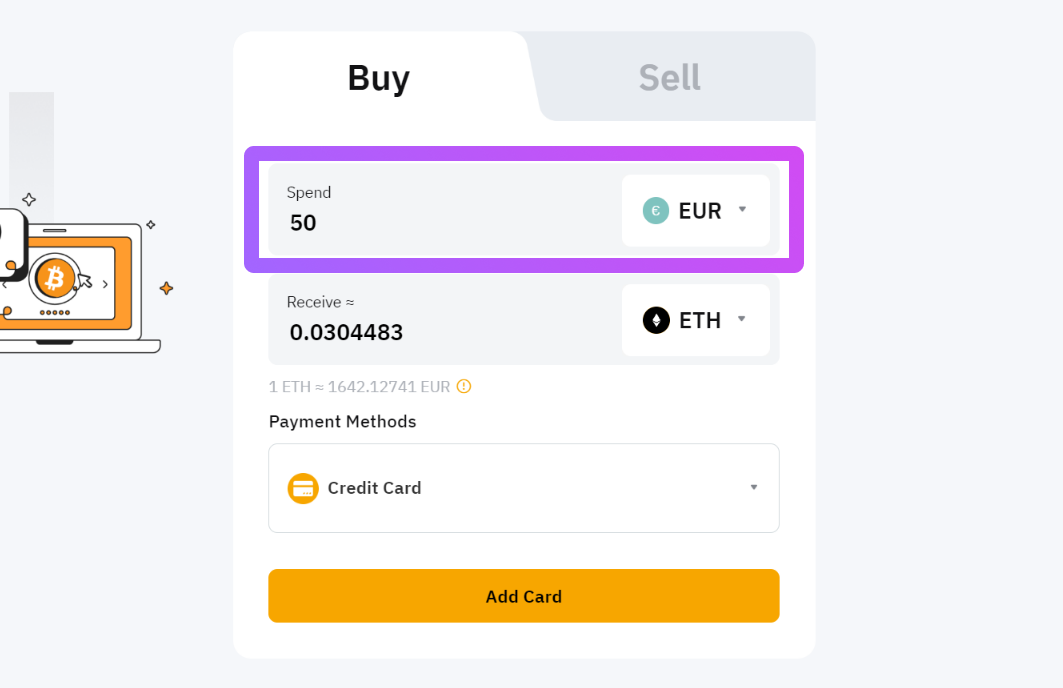 ---
Once you have deposited your funds, you will need to connect your Bybit account to Kryll through the API system provided to take advantage of Kryll products on Bybit. If you want to be guided step by step, follow our dedicated tutorial: How to add your Bybit.com API key to your Kryll account
---
As KRL is listed on Bybit, you can buy and send them to Kryll directly from Bybit!
Follow the tutorial: Buy KRL on Bybit and send them to Kryll easily
---
Join us on our Telegram and Discord groups as well as our other social networks to share your opinion and your feedback on the Kryll.io platform.

Happy Trading,
Website : https://kryll.io‌
‌Twitter : @Kryll_io‌
‌Telegram EN : https://t.me/kryll_io‌
‌Telegram FR: https://t.me/kryll_fr‌
‌ESTelegram : https://t.me/kryll_es‌
‌Discord : https://discord.gg/PDcHd8K‌
‌Facebook : https://www.facebook.com/kryll.io‌
‌Support : support@kryll.io