Article disponible en français sur ce lien.
Kryll.io, the automated crypto trading platform has just passed the symbolic mark of $1,000,000,000 traded on partner exchanges through strategies and smart trading!
This is a big step forward for the platform and we are delighted to share this adventure with you. For this occasion we are offering 2 NFTs; the first one will be offered during a Twitter contest (details below) and the second one will be auctioned on the Rarible.com platform.
These two NFTs contain the power to redeem a 200K Holding Program for life on Kryll.io! The Holding program allows you to get discounts and advantages on the platform. The Holding 200K allows you to have a 95% discount on the fees for life!
What is an NFT?
NFTs are tokens that we can use to represent ownership of unique objects. They allow us to tokenize objects such as artwork, collectibles, and even real estate. They can only have one official owner at a time and are secured by the Ethereum blockchain (or others like Tron, Binance Smart Chain).
NFT stands for non-fungible token. Non-fungible is an economic term you might use to describe things like your furniture, a music file or your computer. These objects are not interchangeable with others because they have unique properties.
Crypto artist Beeple (Mike Winkelmann) has become world famous since he sold his digital art piece for over $69 million, "The First 5,000 Days."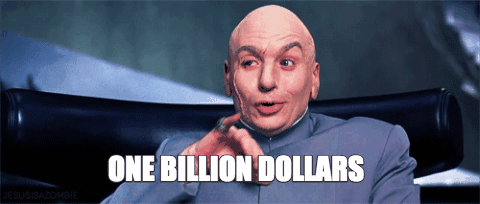 Contest and auction, how to participate?
On the occasion of the $1 billion traded on the Kryll.io platform we have decided to offer two 200K Holding Program (worth 100 000$) to the community. These Holding Programs will allow you to benefit from advantages on the platform such as a 95% discount on fees and many other things.

Twitter Contest
The Tweet is here. It is imperative to respect these 3 rules, a draw will be made on Friday, April 30th 2021:

- Tag 2 friends
- Retweet the contest
- Quote your favorite exchange, ex: @binance, @ftx_official

Auction
A 2nd version of this NFT is available on Rarible for auction. The auction will end on the same day as the contest, Friday April 30th 2021. Anyone can participate in the auction as long as they have an account on Rarible.com, Openseas or other compatible platform.
To bid on the Kryll NFT "1 Billion" please go to this address: https://rarible.com/token/0xe3a0343b198177870a72873a2ec78943536d29e4:2:0xc37cc77b2e54f33e20a6ef42a52621f76edd7cc2
Burn the NFT to benefit from the 200K Holding Program!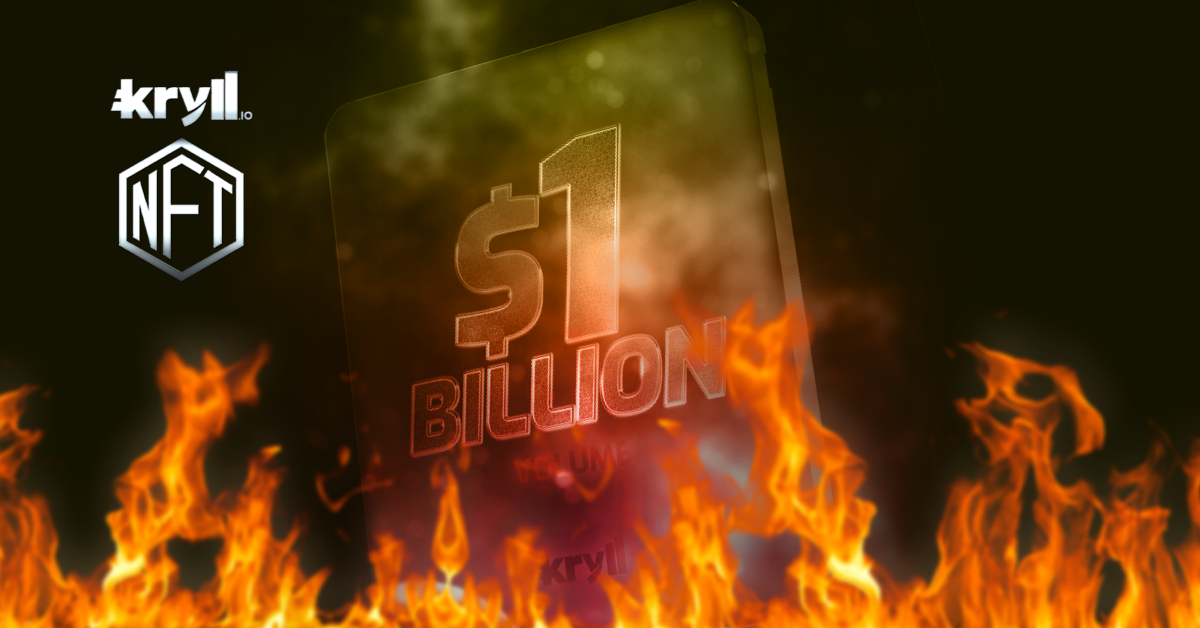 To benefit from the Kryll.io 200K Holding Program you will have to "Burn" the NFT, i.e. destroy it. You can choose not to destroy it and put your NFT back up for auction.

3 choices are offered to you
- "Burn" the NFT and get back the 200K Holding Program
- Keep it by pure collector spirit (you will be able to resell it in your turn)
- Put it on auction on a platform like Rarible, OpenSea, etc...
NB: Be careful, destruction leads to life! When your NFT will be destroyed it will give life to a unique Holding Program, you will not be able to recover your NFT, it is the principle. The Holding Program will be the equivalent of 200K (it does not give KRL tokens)
Happy Trading,

Website : https://kryll.io
Twitter : @Kryll.io
Telegram EN : https://t.me/kryll_io
Telegram FR : https://t.me/kryll_fr
Discord : https://discord.gg/PDcHd8K
Facebook : https://www.facebook.com/kryll.io
Support : support@kryll.zendesk.com