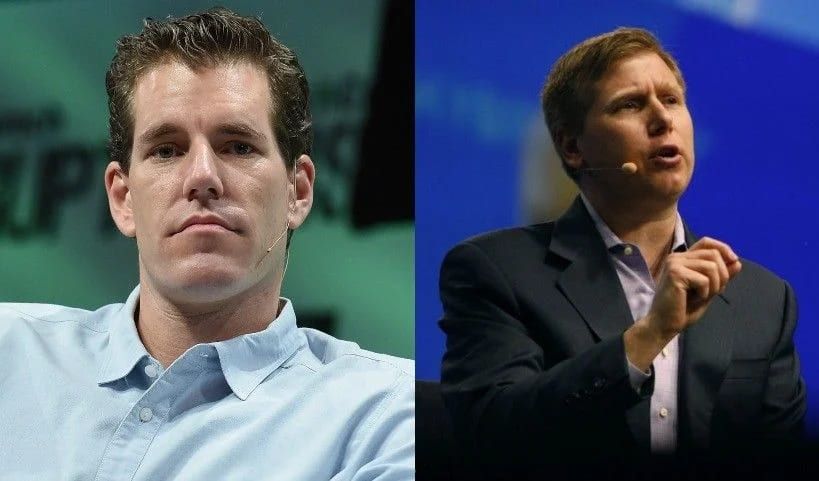 It's not every day that one of the top players in the crypto world publicly accuses another of "bad faith stall tactics," but that's exactly what's happened at Gemini, the crypto exchange founded by Cameron Winklevoss and his twin brother. The beef? A dispute over $900 million worth of customer assets with Digital Currency Group (DCG) and its crypto firm Genesis.
You see, Gemini and Genesis have a crypto lending product called Earn. In November, Genesis stopped allowing customers to withdraw their funds, citing the collapse of major crypto exchange FTX. Winklevoss claims that Genesis now owes over $900 million to around 340,000 Earn investors, and he's been trying to work out a "consensual resolution" with DCG CEO Barry Silbert for the past six weeks. But according to an open letter Winklevoss posted on Twitter, Silbert has been dragging his feet, leading Winklevoss to accuse him of "bad faith stall tactics."
Winklevoss's letter also states that DCG owes Genesis $1.675 billion, money that Genesis owes to Earn users and other creditors. Silbert, however, tweeted that DCG never borrowed $1.675 billion from Genesis and is current on all loans. In a letter to clients dated December 7th, Genesis said it was working on preserving client assets and strengthening liquidity, but that it would take "weeks rather than days" to come up with a plan.
Will this high-stakes showdown get resolved by the January 8th deadline set by Winklevoss? We will see in a few days.

Do not hesitate to join us on our Telegram and Discord groups as well as on our other social networks to share your opinion and your feedback on the Kryll.io platform.

‌Happy Trading,
Website : https://kryll.io
Twitter : @Kryll.io
Telegram EN : https://t.me/kryll_io
Telegram FR: https://t.me/kryll_fr
Telegram ES: https://t.me/kryll_es
Discord : https://discord.gg/PDcHd8K
Facebook : https://www.facebook.com/kryll.io
Support : support@kryll.io