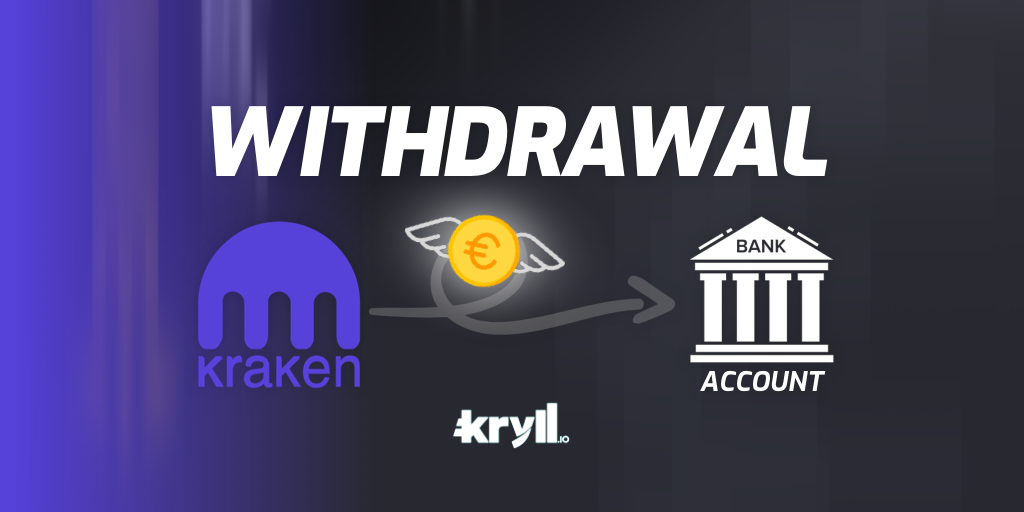 Want to withdraw euro funds from Kraken to your bank account? Nothing could be easier.
NB: If you want to get rid of several coins at once, you can swap them into USDT via Kraken or even better via the centralized portfolio of Kryll.io, (see below).
How to proceed:

In your Kraken account go to "buy crypto"(1) and "convert" to EURO.
Then click on "Funding" (2) and "Withdraw" (3).
Click on "Withdraw" (4) and select SEPA in "type of withdrawal".
Select the account to be credited. If you have not already done so, click on "continue" (5) to fill in the account information you wish to add.
Finally, indicate the amount you wish to send to your account (6), click on "withdraw EUR" and confirm (7).

Important: Possible 2FA problem
If you have activated the 2FA for withdrawals and you forgot, you can temporarily deactivate it, while the transaction takes place.
Tip:
Use Kryll's Swap! See our tutorial for more details via this link.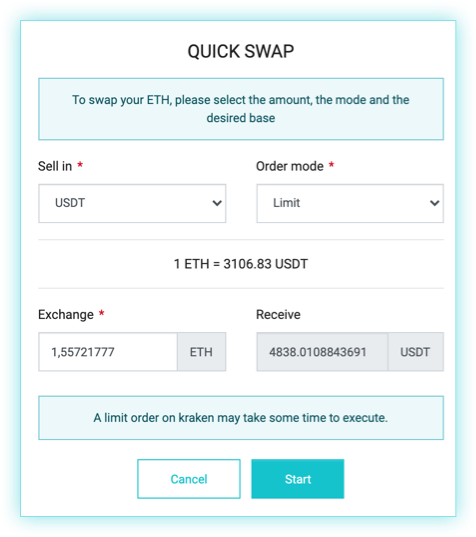 Happy trading
Website : https://kryll.io
Twitter : @Kryll.io
Telegram EN : https://t.me/kryll_io
Telegram FR: https://t.me/kryll_fr
Discord : https://discord.gg/PDcHd8K
Facebook : https://www.facebook.com/kryll.io
Support : support@kryll.io.