Staking Edition is coming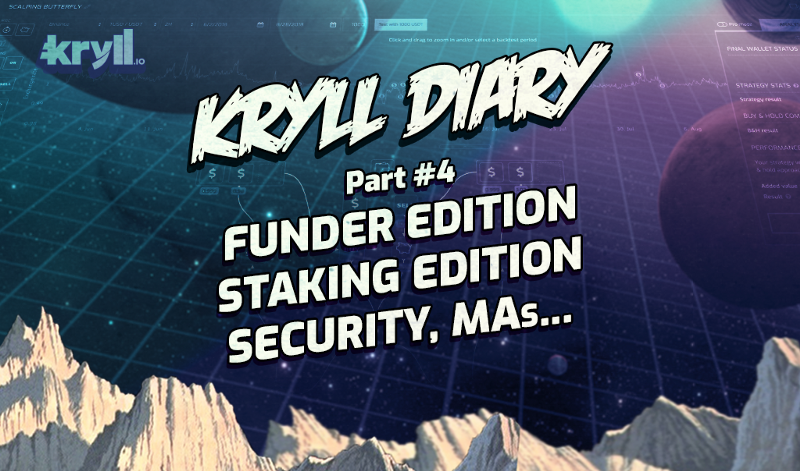 Dear community,The past month was amazing! The first release of the Kryll.io platform (Funder Edition) was greeted with incredible feedback. Usage statistics have skyrocketed. In just one month no less than 4 updates have been released. We are constantly listening to the community feedbacks in order to provide you with the best platform. An active community is the key to success.

Funder Edition
The release of the Funder Edition is a huge success. Thousands of ICO investors use the platform every day. More than 8,000 strategies have been created and 4,000+ livetrades have been launched. More than $318,000 have been traded through Kryll so far. These metrics are amazing!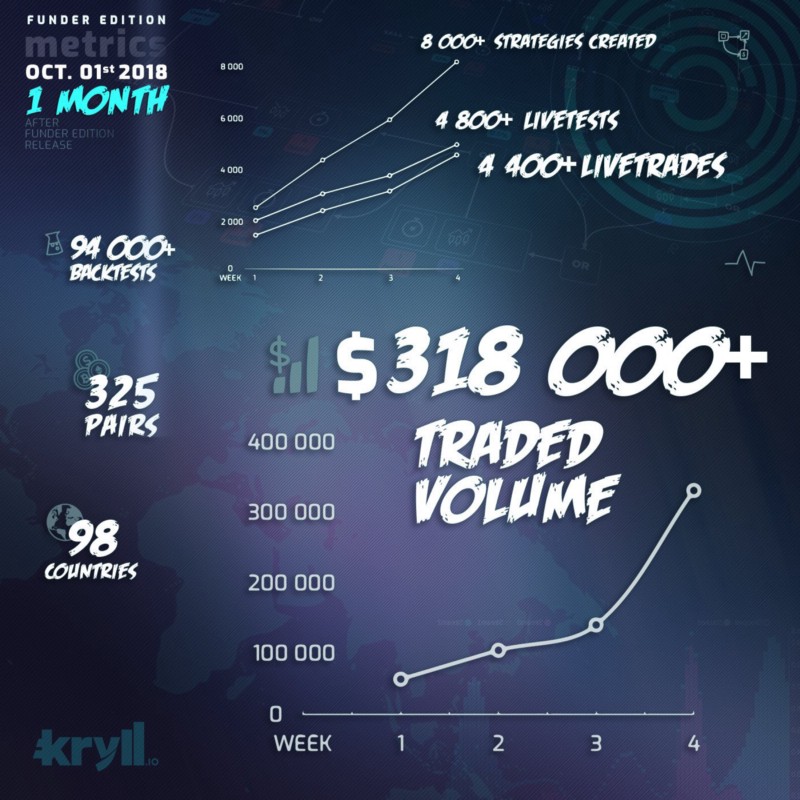 In just one month the Funder Edition have been updated 4 times. Introducing new features and improvements such as visual failover layout, zoom, strategy import/export (on community high demand), enhanced block info and a backtest update which makes it now 2.5x faster.
If you are not familiar with the Kryll project you can read the following article : What is Kryll.io ?
Staking Edition
The much awaited Kryll Staking Edition is coming in the next few days. This version will be open to everyone. That's right, anyone will be able to use Kryll. However the use of livetrading will require a staking of 5,000 KRL. For additional info you can rely on the following table: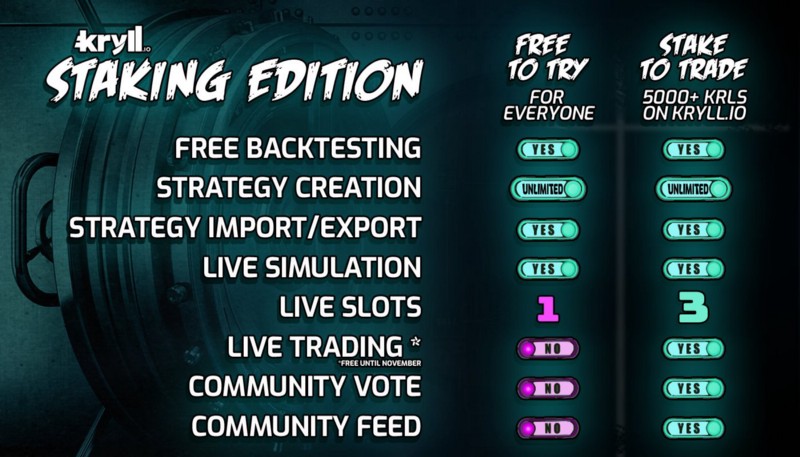 For further information you can read this article : Kryll.io Staking Edition is coming.
External security audit
As you know your security is our priority. That's why we have hired the services of HackerOne to get an external, unbiased assessment of the platform security, and upgrade it if needed.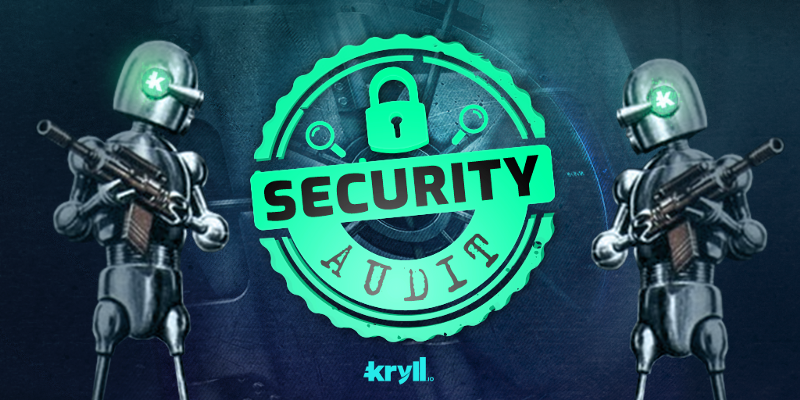 HackerOne is the #1 hacker-powered security platform, helping organisations find and fix critical vulnerabilities before they can be exploited. More Fortune 500 and Forbes Global 1000 companies trust HackerOne than any other hacker-powered security alternative.
Read more : External security audit by HackerOne
Moving Average blocks are coming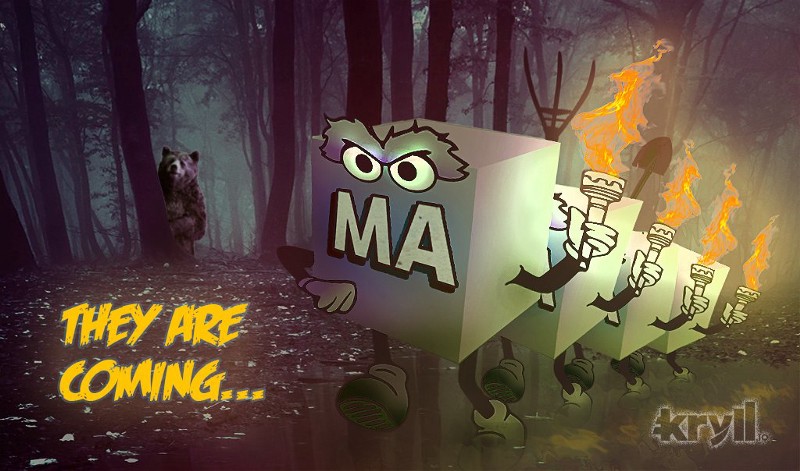 Good news, the highly requested moving average (MA) blocks are coming to Kryll. We are currently in the final phase of testing! They will expand your strategies possibilities.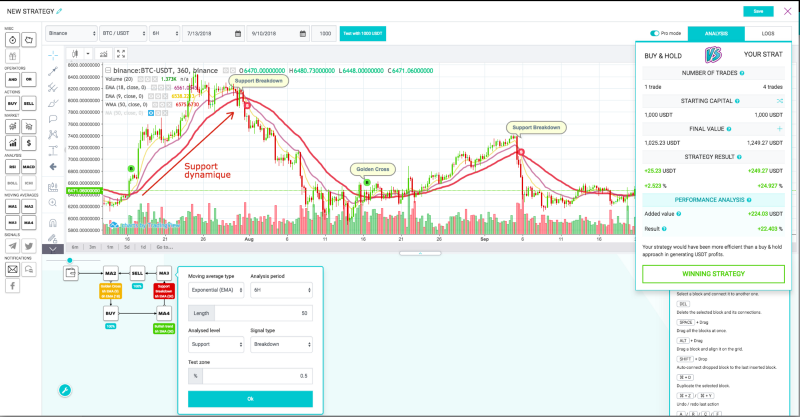 Understanding Kryll platform
We regularly publish tutorials to understand how to use the Kryll platform. Here are some of the tutorials that have been published in recent days.
Here are some others :
If you want to understand the backtest results you can read this comprehensive article : How to read and understand your Backtest results
Coinbase listing application
Coinbase exchange is expanding the listing of new assets. We have submitted our application. We'll see what happens in the next few weeks.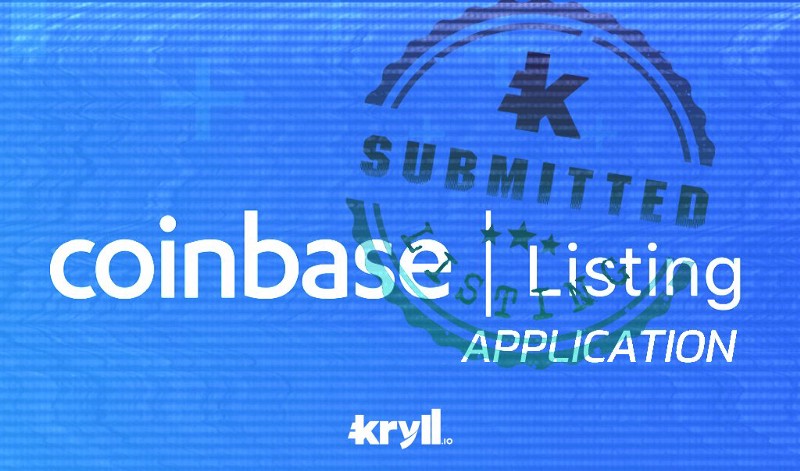 #ShareYourKryllGains contest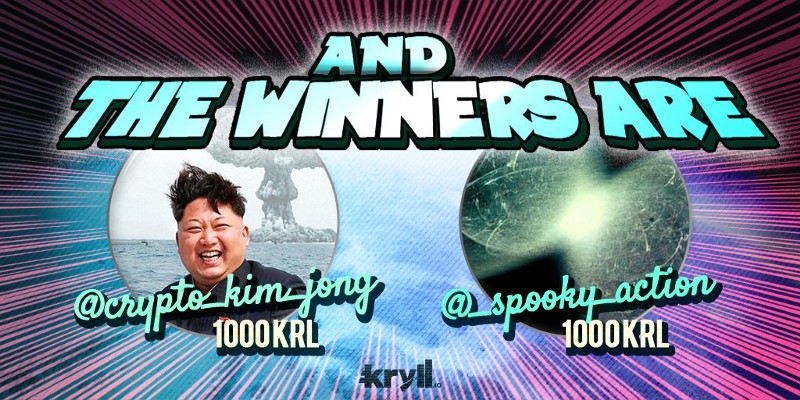 Congratulations to @crypto_kim_jong and @_spooky_action who are the first winners of the #ShareYourKryllGains contest, they won 1,000 KRL each. New contests of this kind will be held in the coming weeks. Thank you to all participants!
What's next?
In the coming months, we look forward to sharing more on development progress and platform updates. The next milestone is the release of the mobile app planned for November 2018, followed by the MarketPlace.
Thank you once again for being part of the Kryll community. Your support gives us strength!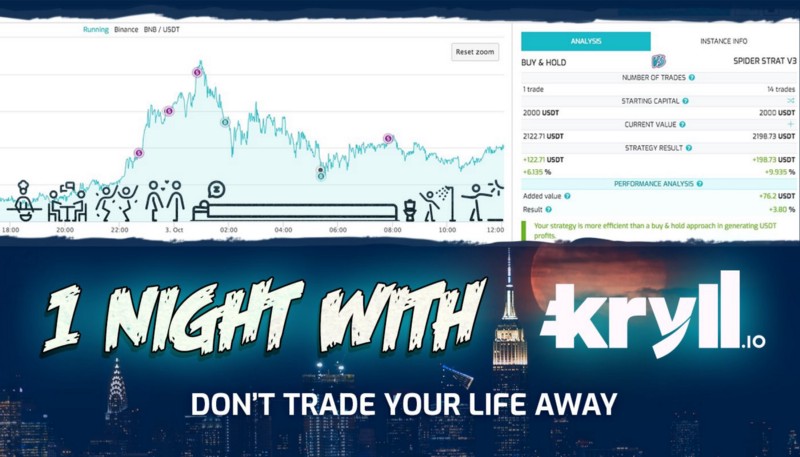 Be sure to follow us on all our social networks.
Our website: https://kryll.io
Twitter : @Kryll.io
Telegram : https://t.me/kryll_io
Discord: https://discord.gg/PDcHd8K
Facebook : https://www.facebook.com/kryll.io