Overview of the Kryll platform
Every day more and more people are joining the kryll.io community. We thought it was time to make an updated presentation of the platform for these newcomers.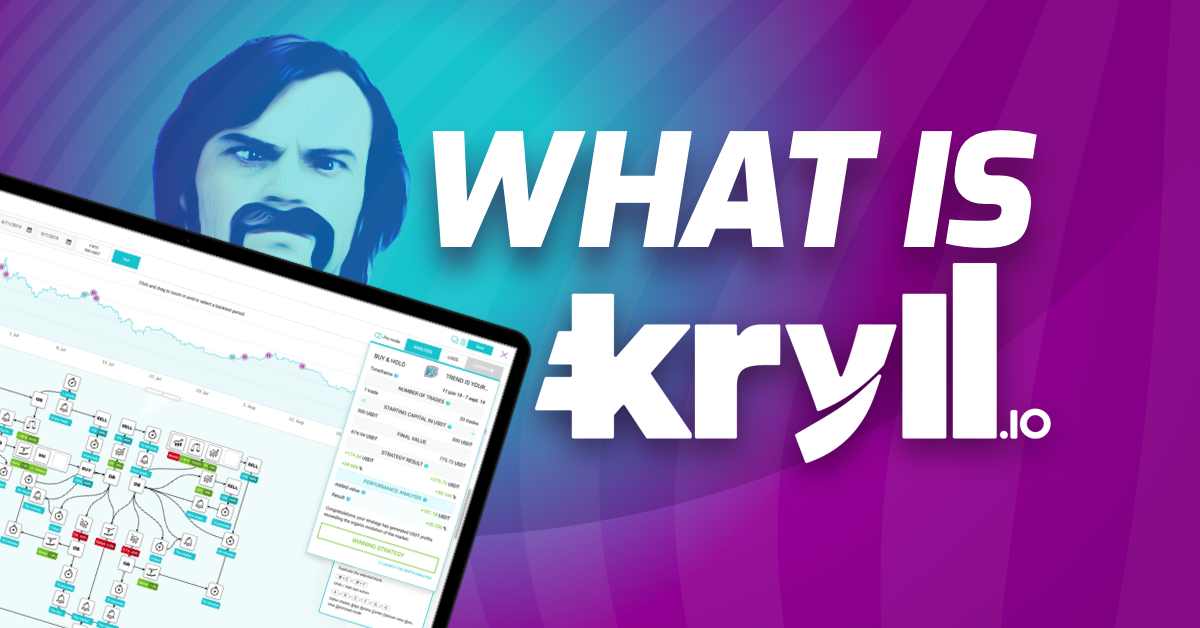 First of all : What is the purpose of Kryll.io?
Kryll is a platform that provides you with powerful tools to create your own crypto-trading strategies in an easy and intuitive way thanks to its "WYSIWYT" (What you see is what you trade) concept. No need to stay in the front of your computer to trade, strategies are hosted in the cloud and operate 24/7. You won't miss an order while sleeping. Thus so you save time and optimise your profits.
The strategy editor use blocks than can be linked together.This ranges from the basic block such as a « Price trigger » to more complex blocks of technical analysis such as MACD, RSI, Bollinger Bands, Range trigger. More blocks to come in future updates.
The project's genesis
The rise of cryptocurrencies has created a new generation of casual traders who do not necessarily have the time or the motivation to use old trading softwares which are often complex and outdated.
Kryll was conceived from the premise that it was difficult to implement a trading strategy without programming knowledge. Trading is time consuming and requires long hours in front of your computer. That's why we created Kryll, to save you time.
After a successful ICO in February to April 2018 the product was developed in only 4 months to have its first release (The Funder Edition) on august 2018.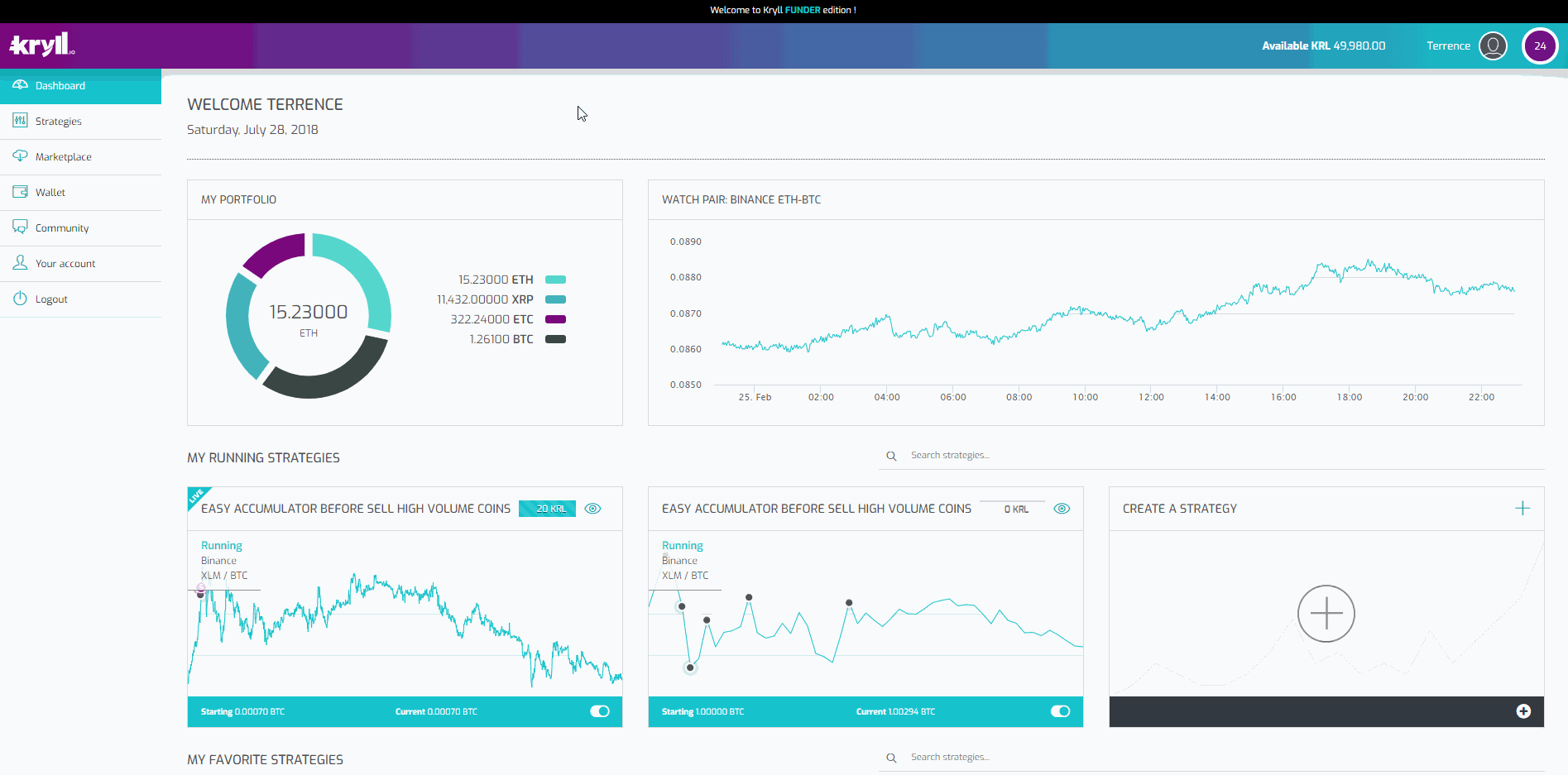 The platform
An MVP (minimum viable product) has been developed to help users get started with the editor without live-trading. The « Funder Edition » was released at the end of August. This advanced version includes live-trading on exchanges and live simulation. Introducing technical analysis blocks such as MACD or RSI, unlimited backtesting on 1 min period and much more. Advanced users can even use a pro mode. Now the platform is in V1 and open to everyone.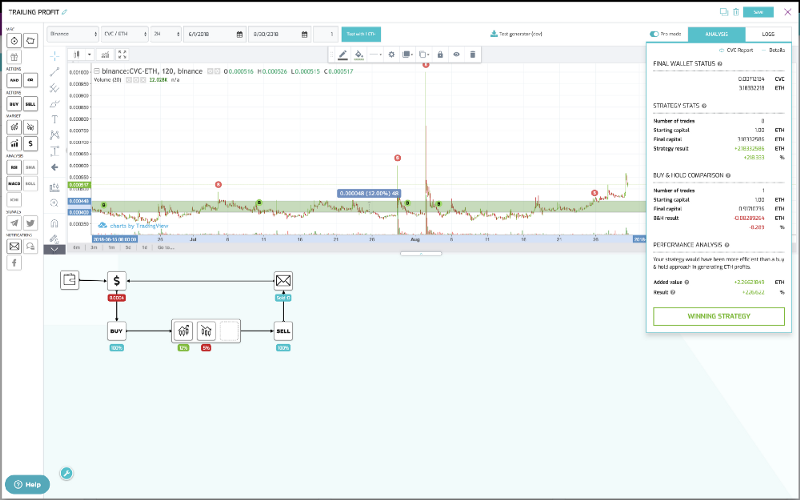 If you want to discover all the features of the Funder Edition you can read the following articles :
Part 1: Basic tutorial for Kryll
Part 2 : Basic strategies and explanations
Part 3 : Adapt your strategies to the market
Part 4 : How to make the best out of Kryll.io
Bonus : 3 Free Kryll.io homemade Strategies !
How to read and understand your Backtest results
What's next ?
Our developers are doing an incredible job of constantly improving the platform, adding new features and enhancing the user experience.
Be sure to follow us on all our social networks.
Our website: https://kryll.io
Twitter : @Kryll.io
Telegram : https://t.me/kryll_io
Discord: https://discord.gg/PDcHd8K
Facebook : https://www.facebook.com/kryll.io