For some, August was a vacation month, but for Kryll's team it was a busy month with many improvements to the platform. Also note that in August the volume record was broken with no less than $100 million traded through the automated strategies available on Kryll!
KRL available on Uniswap V2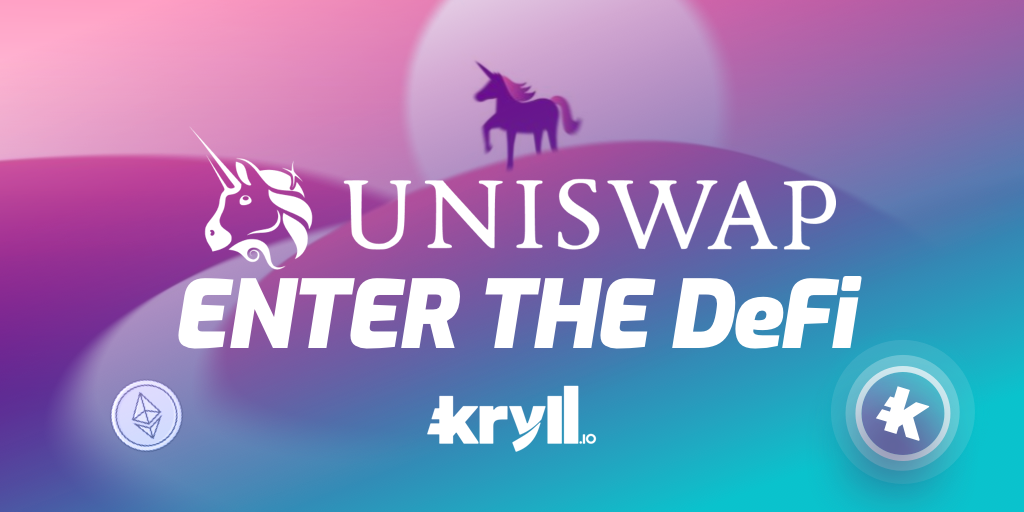 The KRL token, which is an essential element in order to fuel the platform strategies, is now available on the decentralized exchange Uniswap V2. No account or identity verification is required to buy or sell tokens on this exchange. A shortcut link for buying by this method has been added in the "KRL wallet" section.

Purchasing KRL via Uniswap V2 tutorial
Platform update V 1.10.2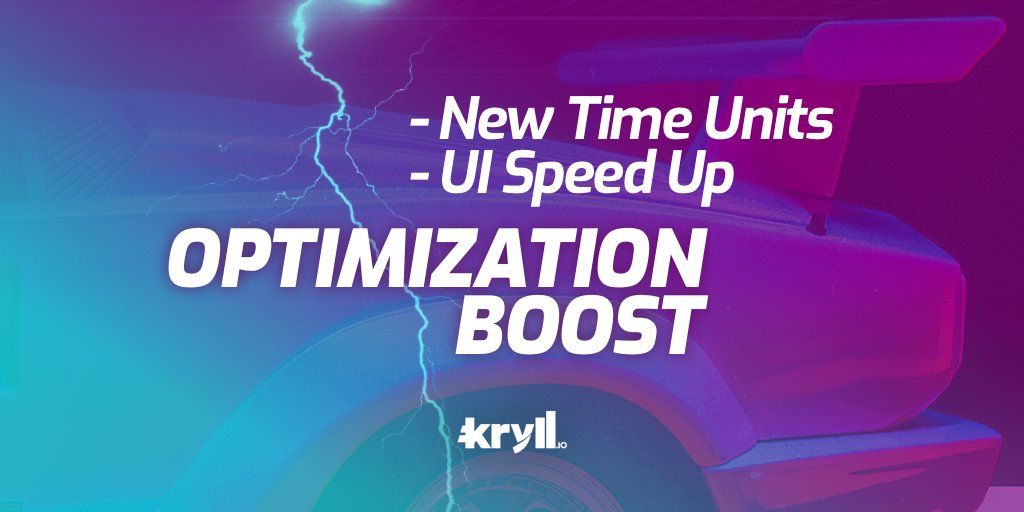 Our priority is to continuously improve the performance and functionalities of the platform. A new update has been launched, v 1.10.2, which brings its share of new features: Optimization of servers and improved display speed. On the trading side, new 2D/3D/1W time units have been added.

100 million traded through Kryll during August
This past month was incredible in terms of volume generated by the Kryll strategies. Since the launch of the alpha version of the platform in August 2018 more than $300 million has been traded via the platform, with close to $100 million in August 2020 alone!
InstaSwap adds ETH and LTC pairs for KRL swap
Making it easier to buy KRL tokens is also a priority. This month our partner InstaSwap added ETH and LTC pairs to exchange for the KRL. The BTC pair was already available.
How to buy KRL with BTC/ETH/LTC or Credit card on InstaSwap
Buy KRL with your Visa card on Liquid
More good news on the KRL token acquisition side with the new feature offered by the Liquid exchange that allows you to purchase KRL in seconds with a Visa card.

A tutorial for buying KRL on Liquid by a Visa card is available here
And also...
Interview of XabierL, creator of strategies on Kryll and who now make a living from this activity: His interview can be found here.

Website : https://kryll.io
Twitter : @Kryll.io
Telegram EN : https://t.me/kryll_io
Telegram FR : https://t.me/kryll_fr
Discord : https://discord.gg/PDcHd8K
Facebook : https://www.facebook.com/kryll.io
Support : support@kryll.zendesk.com