Release of the Funders edition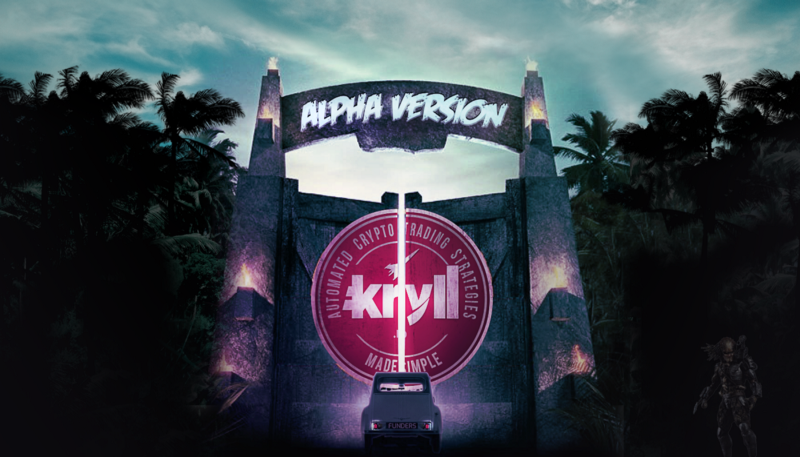 Alpha version is out!
We're finally here! After months of development the Kryll's Alpha Version (known also as Funders Edition) is here!
Thanks to our developers for their many sleepless nights. We wanted to offer you the best product possible, even in alpha version!
Keep in mind this is an Alpha Version and may be subject to some bugs!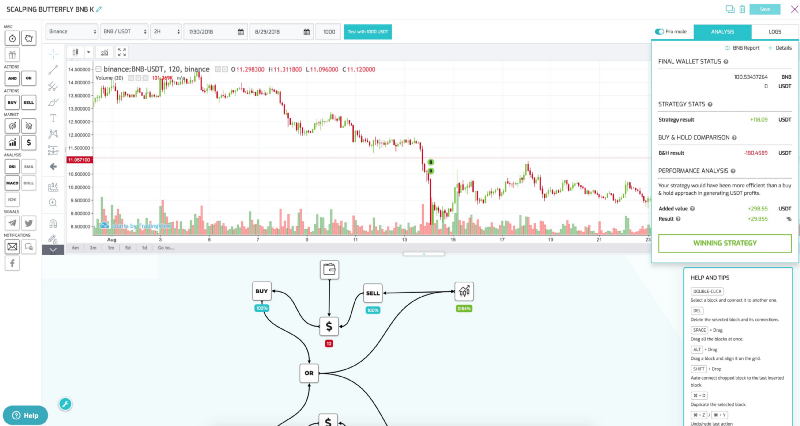 I'm not an ICO investor and I want to use the platform, is it possible?
This Funders edition will be open to ICO investors only. 
For non-investors you'll have to wait until the "Staking Edition" if you want to use the platform, It is planned for next month.
In short this alpha version will introduce live trading on exchange, only on Binance for the moment but other exchanges will follow very quickly. Introducing also technical analysis blocks such as MACD or RSI, live testing, unlimited backtesting on 1 min period and much more.
Feel lost ? check out these tutorials for mastering strategy edition:
If you want to discover all the features of the alpha version you can read the following articles :
Part 1: Basic tutorial for Kryll
Part 2 : Basic strategies and explanations
Part 3 : Adapt your strategies to the market
Part 4 : How to make the best out of Kryll.io
Bonus : 3 Free Kryll.io homemade Strategies !
How to read and understand your Backtest results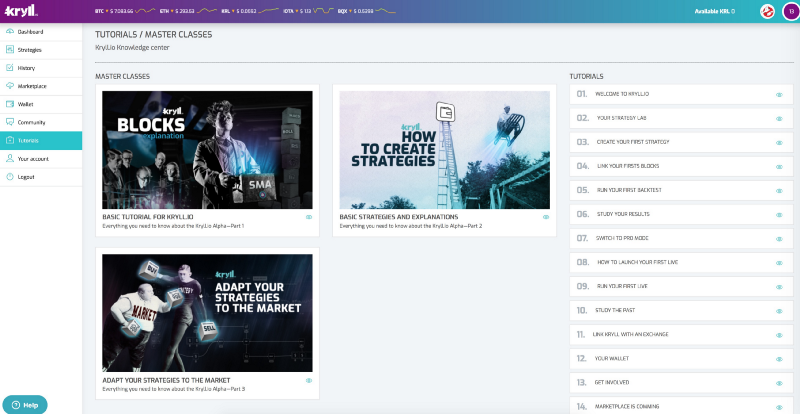 3 Strategies Offered comes with the Alpha Version!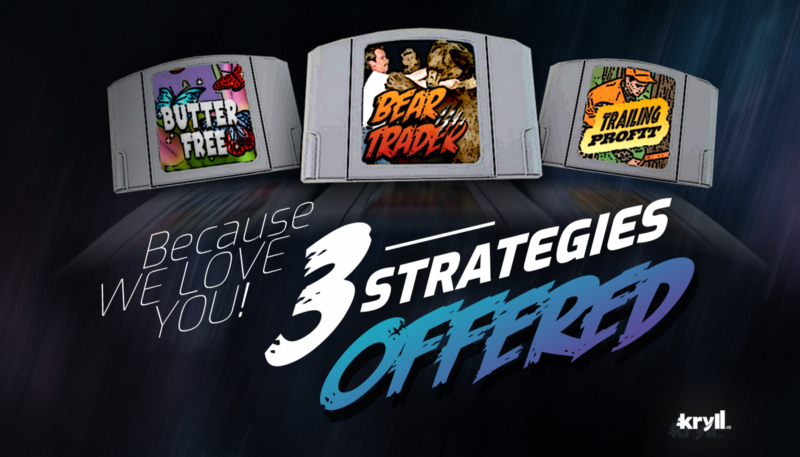 3 pre-made strategies will be available in this alpha version to help you get started with the editor.
Read : 3 Free Kryll.io homemade Strategies !
Keep in mind that this is an alpha version, not all features are implemented and you might encounter some bugs. Moreover do not hesitate to report your bugs/suggestions to us at feedback@kryll.io
Reminder on who is eligible for the Alpha Version:
- You must be an ICO investor
- Go to : https://platform.kryll.io
- Use the same email and password you used to register on kryll.io
Thank you all the community for your support since the beginning of the project, we would not have been able to do anything without you. Do not hesitate to spread the word.
Once again we meet the roadmap deadlines, thanks for your trust!
Last but not least…
To thank you we will extend the Playstation 4 giveaway until Friday, 31st at 7pm CET. To participate you need to RT the following tweet (link) and follow @kryll_io
Be sure to follow us on all our social networks.
Our website: https://kryll.io
Twitter : @Kryll.io
Telegram : https://t.me/kryll_io
Discord: https://discord.gg/PDcHd8K
Facebook : https://www.facebook.com/kryll.io