Funders Edition is here! Give it a run now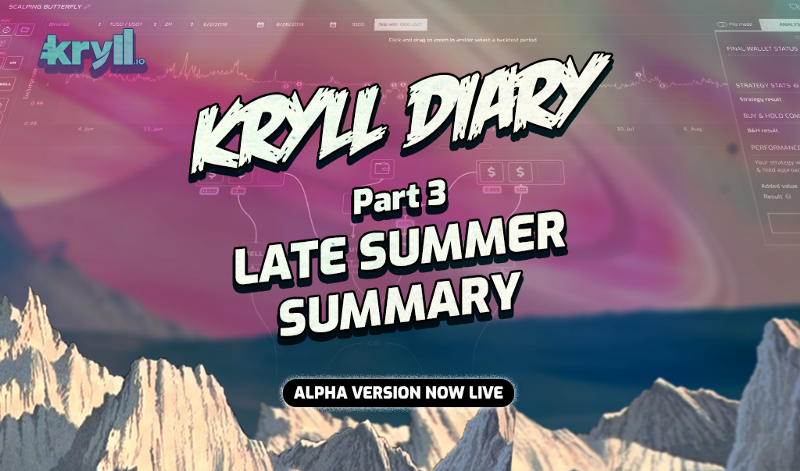 Dear community,The last few weeks have been exciting! The first version (aka Funders Edition) of Kryll.io was successfully launched on August 30th, as planned in the roadmap. A few days later a first update was deployed including new features and improvements. We are constantly listening to your feedback in order to provide you with the best possible product. In parallel, our focus is on the "Staking edition" which is expected to be released at the end of September.

Funders Edition
Note : This version is only open to ICO investors
Here we are, the first major milestone of the Kryll project has now been met, it is the release of the "Funders edition". If you are an ICO investor you can use it now at : http://platform.kryll.io (use your Kryll.io login/password/2FA).
You will be able to design like a snap, backtest, live simulate and live trade your strategies on Binance starting now.
You can find some additional information in this article.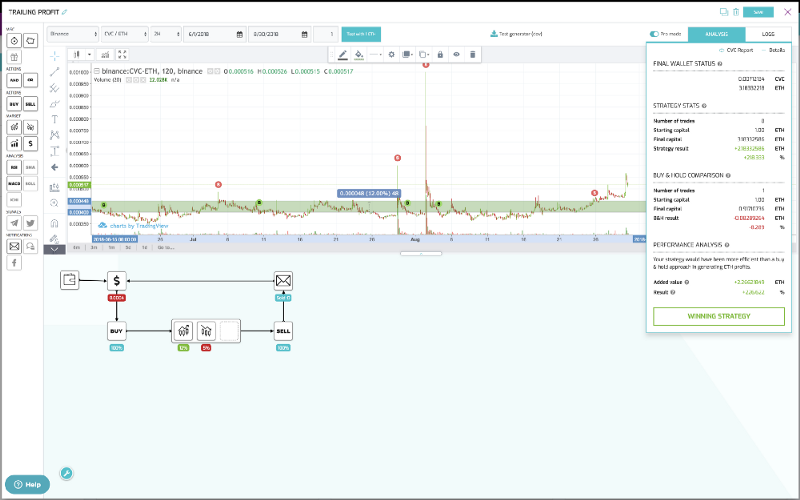 If you are curious here are some metrics of the usage of Kryll.io 5 days after the release.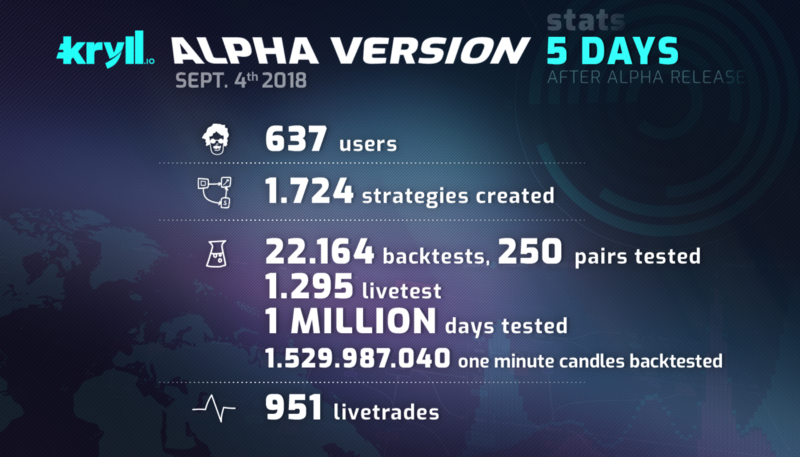 We are very happy to already have very good feedback on this version. This gives us the motivation to offer you an exceptional product.
Here are some resources to get started with the alpha version :
Part 1: Basic tutorial for Kryll
Part 2 : Basic strategies and explanations
Part 3 : Adapt your strategies to the market
Part 4 : How to make the best out of Kryll.io
Bonus : 3 Free Kryll.io homemade Strategies !
How to read and understand your Backtest results
You can come and discuss alpha, strategy creation or give feedback on our Telegram group or Discord server.
Qryptos + Quoinex = Liquid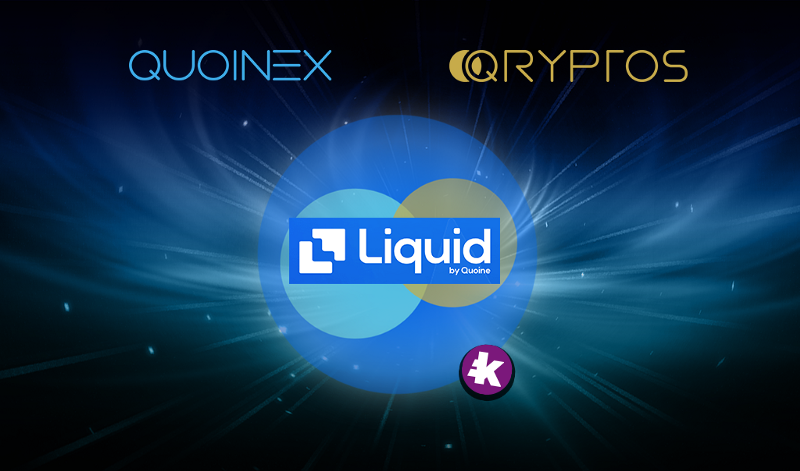 As you may probably know Qryptos has just merged with Quoinex to become Liquid exchange. We are happy to be part of this new adventure by being automatically listed on Liquid. Liquid has great ambitions and aims at the TOP10 in the short run. They already includes trading with zero fee on USD and EUR pairs.
You can trade KRL on BTC/ETH/QASH pairs:
https://app.liquid.com/exchange/KRLBTC
https://app.liquid.com/exchange/KRLETH
https://app.liquid.com/exchange/KRLQASH
Discord server
Many of you have asked us for a discord server, it is now online at this address. Feel free to come if you have any questions or simply want to join our active community.
Playstation 4 giveaway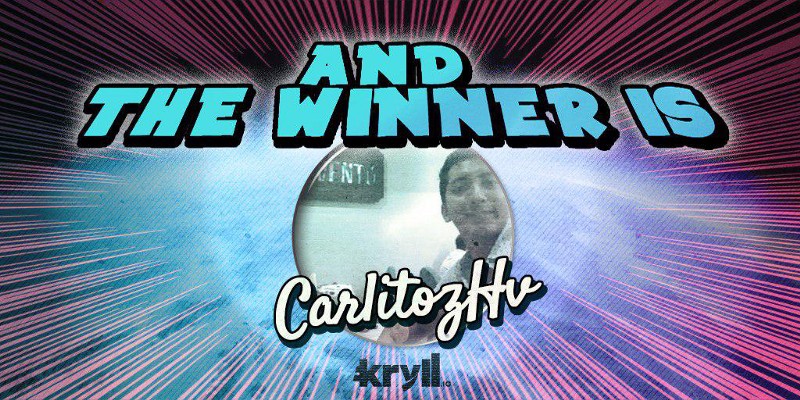 Several hundreds of you participated in our Playstation 4 giveaway on Twitter. We would have loved to make you all win a prize but unfortunately we could only select one winner. This is Carlos who lives in Bolivia, congratulations to him!
Be sure to follow us on all our social networks.
Our website: https://kryll.io
Twitter : @Kryll.io
Telegram : https://t.me/kryll_io
Discord: https://discord.gg/PDcHd8K
Facebook : https://www.facebook.com/kryll.io