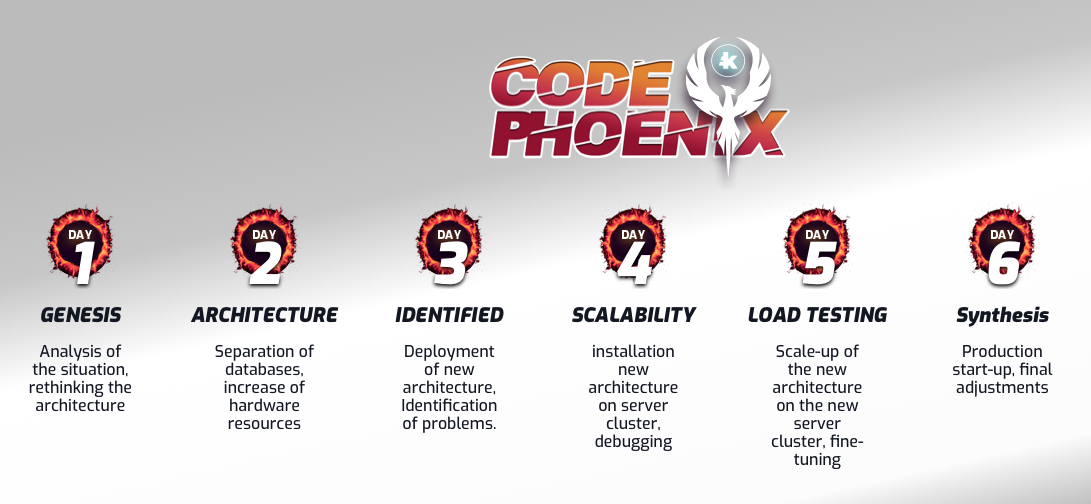 Hello to all,

Here we are at the end of our intensive "Code Phoenix" week. This article aims to give you a short summary and a roadmap for the coming week. First of all, the team would like to thank the whole community for the huge support it has shown over the last few days.
As you know, this Bull Run period has put a strain on services dedicated to crypto. Bull Run means a massive influx of new users and therefore an overload of infrastructures. Kryll was no exception: the success of the platform linked to Bull Run has put our servers to the test, and forced us to stop the service until we could increase its capacity to accommodate more people.
The Key Moments
This Saturday, February 6th, the Kryll platform fell under the load of new users, so we had to take the heavy decision to stop the service for a while in order to think about a viable solution for the future.
The week of February 8th to 13th was very intense, the whole team worked hard to try to find a solution to this load of users, we also chose to be transparent with the community about the progress of the operation.

You will find below the daily reports of our progress:
DAY 1 - Genesis :
Situation analysis, rethinking the architecture
DAY 2 - Architecture :
Separation of databases, increase of hardware resources
DAY 3 - Identified :
Deployment of new architecture, Identification of problems
DAY 4 - Scalability :
Installation of new architecture on server cluster, debugging
DAY 5 - Load Testing :
Scale-up of the new architecture on the new server cluster, fine-tuning
A lot of questions have arisen during this week, they are related to the platform but can be transposed to many of the same situations.
Don't forget that Binance, Kraken, FTx and other exchanges have had regular service interruptions since this Bull Run (as well as the previous one in 2017), yet these platforms have budgets of several million of dollars and hundreds of employees.
Let's take a step back and put the situation in perspective:
Imagine a soccer stadium that can hold 50,000 people, now imagine that the match is so successful that 200,000 people want to attend without a fuss: "Problem!"

Q - Why didn't you simply close the registration?
A - Closing the registration would have been useless, more and more people would have started strategies in parallel, even stopping the arrival of new people, the platform would have finally given way.

Q - Why didn't you anticipate by increasing the capacity?
A - Let's take the example of the Soccer stadium, you have planned a surcharge of 50 000 people but 200 000 want to go, the load is too important. Moreover, planning an infrastructure of such a scale is very expensive, Kryll is a young start-up of barely 3 years old with 2 years of Bear Market.

Q - You had to limit the number of strategies launched
A - It's a solution, but you had to test the new architecture and that would have impacted the platform's proper functioning anyway.

Q - I'm in 1st year computer science school, we were taught scalability,  you need to add 10, 20, 30 servers.
A - Finish your studies.

Q - When will the service resume?
A - No precise date on this subject but there's a good chance it will be in the week of February 15. As usual we will keep you informed and our admins are available on the Telegram channels and at support to answer your questions.
What will happen now?
The team needs to rest a little and this weekend will allow us to recharge the batteries for the coming week. The new architecture has shown very promising results but slightly below the target we set ourselves with a capacity to charge up to 4 times more.
The week of February 15 to 19 will be equally busy, we will redo tests and readjust the parameters until we reach a level of satisfaction more than adequate, we will keep you informed.
Conclusion
This Bull Run is impressive and shows that the Crypto is reaching more and more people. It is a very good sign that it is being adopted. You are what we call Early Adopters, you have access to what may be obvious to everyone tomorrow, this technology is young and needs to mature.
Just like you, we want to quickly get back to our strategies and double-digit results!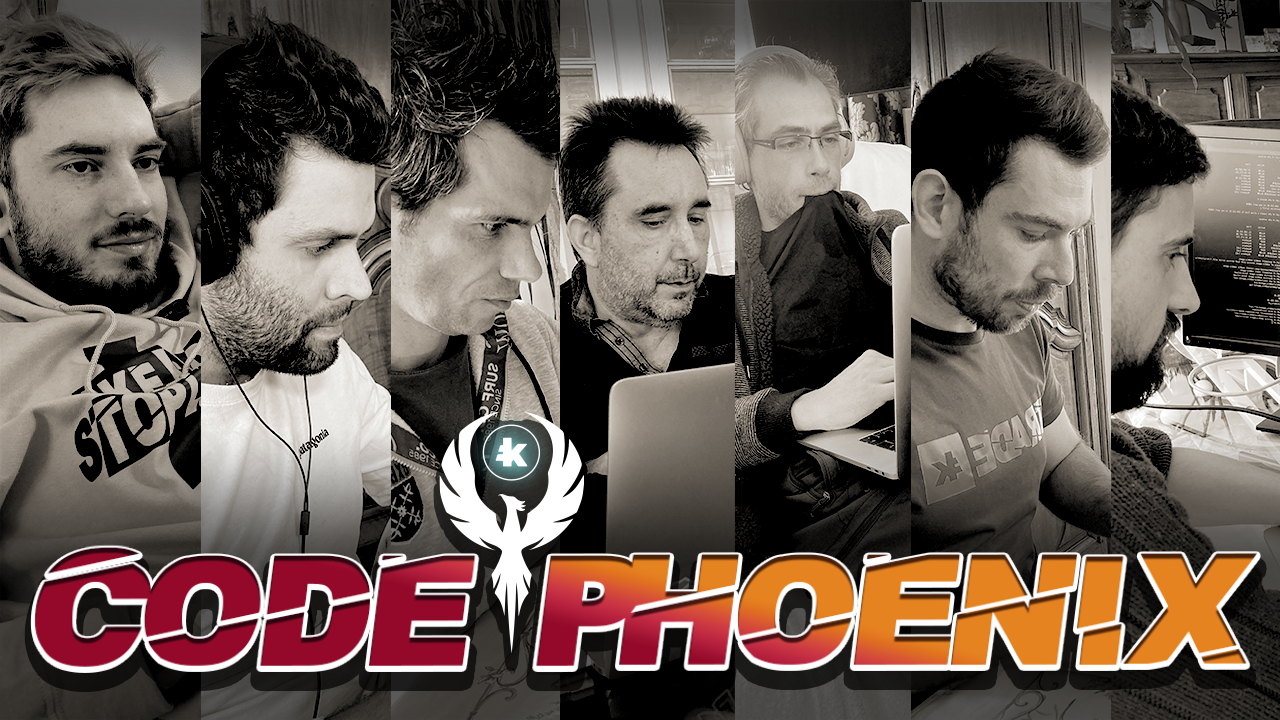 Thank you all,
Team Kryll


Website: kryll.io
Twitter:@Kryll.io
Telegram EN:https://t.me/kryll_io
Telegram FR:https://t.me/kryll_fr
Discord:https://discord.gg/PDcHd8K
Facebook:https://www.facebook.com/kryll.io
Support:support@kryll.zendesk.com